BELGIUM -- Nations must enhance their knowledge of hybrid warfare strategy as a way to counter Russia's disinformation tactics, European politicians and analysts say.
Such information is especially relevant for Central Asian countries amid Russia's military buildup along the border with Ukraine and concerns that such aggression could soon appear on their own doorstep.
Reports suggest the number of Russian troops at the border with the former Soviet republic is now greater than at any time since 2014, when war in eastern Ukraine first broke out and Russia illegally seized Crimea.
The buildup of Russian troops coincides with an intensification of fighting between the Ukrainian army and Russian-backed separatists.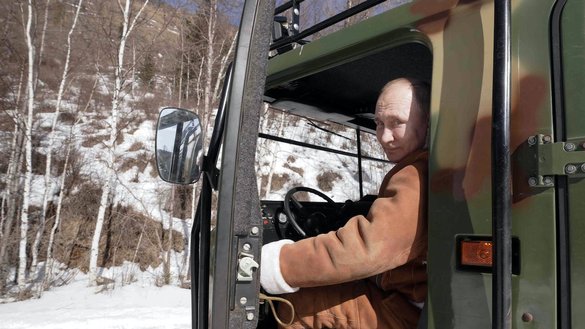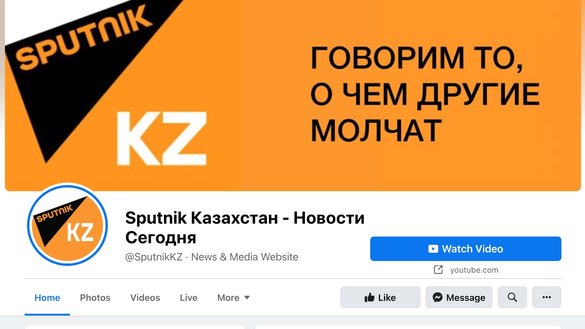 "More and more people are seeing and realising that there is a new kind of warfare -- hybrid warfare," said Rasa Juknevičienė, a Lithuanian politician and member of the European Parliament.
"The European Union [EU] is also a target of this war," said Juknevičienė, who is on the parliament's Special Committee on Foreign Interference in All Democratic Processes in the European Union, Including Disinformation.
Established last June, the committee has been working to raise awareness of Russia's tactics.
One way Russia is influencing political institutions is through infusions of money, Juknevičienė said.
"This money is directed to specific political parties and political forces, which then carry out anti-European work from within. Even in the European Parliament we see Euro-sceptical political groups," she said. "While the Soviet Union worked with the communist parties of Europe, now Russian money is going to specific European political systems."
One of the main goals of the EU committee is to "investigate the source of money and how it arrives", Juknevičienė said.
"Democracy and freedom of speech are a threat to [Russia] ... the weaker organisations such as the [EU] are, the better for dictators," she said.
Moscow's goal is "to fragment, sow chaos in EU states", she said. To counter those efforts, "waging a war with weapons is not what is needed now but rather a war that is waged in a different way" -- hybrid warfare.
Juknevičienė, who worked as a doctor before entering politics, said she uses the same approach when working on complex issues -- first by obtaining a diagnosis and then prescribing treatment.
"The special committee has already made the diagnosis, but when people have information about the type of methods that can influence them, when everything has its proper name, then that will be the beginning of the road to victory," she said.
What is hybrid warfare?
Russia's hybrid warfare strategy is made up of five key areas, according to Olena Carbou, the co-founder and executive director of the Ukrainian Think Tanks Liaison Office in Brussels.
It uses economic, energy, political and militaristic pressure, accompanied by disinformation or information warfare, she said.
"Ukraine and Georgia became the beachheads of this war," she said.
In countries where Russia is waging a hybrid war, each of the instruments is constantly present with varying degrees of prominence, Carbou explained.
"If we're talking about political influence, it's support for pro-Russian political forces. It's destabilisation of the political structure and interference in the electoral process," she said.
"The danger of hybrid war is that the aggressor exploits weaknesses," Carbou said. "The state must become stronger. It must make its state institutions stronger, eliminate corruption [and] increase the public's information literacy."
"The most important instruments in the struggle are the democratisation of society, economic growth, consolidation of the population, and, of course, observance of human rights," she said.
The Kremlin's tactics involve country-specific narratives and approaches, said Nodar Kharshiladze, a Tbilisi-based political scientist and founder of the Georgian Strategic Analysis Centre.
"Russia does not say that it is good. It says that Europe is bad," he said.
In Georgia, Russian propaganda is trying to convince the public that Europe is just as "bad" as Russia, which occupies 20% of Georgia, and that Moscow is the better of two evils, according to Kharshiladze.
"Russia's goal is to have half of the population without a negative attitude toward it. It does not need more," he said.
A threat to Central Asia
The lessons learned in Ukraine and Georgia are especially relevant as Central Asian observers view Moscow's aggression with trepidation.
President Vladimir Putin's regime "is conducting a destructive foreign policy that includes an active hybrid war", said Arman Shurayev, a former member of Kazakhstan's National Council for Public Trust.
"Putin understands only the language of force in achieving his strategic goals," he said. "That's why, in reviewing the events in Ukraine, I don't rule out that Kazakhstan theoretically could have a similar experience with such an unpredictable neighbour."
Alarmed by the Kremlin's predatory behaviour in the former Soviet Union, Kazakhstan has been taking steps to protect its national security and upgrade its armed forces.
The most recent examples prompting this concern were the series of irredentist statements made by Russian politicians and journalists over the past two months about Kazakh territory.
Concerned locals and observers in Kyrgyzstan have also been sounding the alarm over Moscow's reinvigorated push for influence in the country.
"Central Asian countries should pay attention to what is happening in Donbas and Crimea," said Michael Andersen, a Danish journalist based in Kyiv who has covered events in post-Soviet countries for more than 20 years.
"Putin certainly doesn't want the former USSR republics, which he sees as his property, to get closer to the West," he said.
"Putin couldn't accept that the Ukrainian people would build democracy following Maidan [the anti-Kremlin movement in Ukraine], because he feared that Russians would get the same idea, and he ruined that," Andersen said.
"We have seen many times that Putin and Russia's state-controlled media outlets have been playing around in Central Asia promoting their political agenda and using lots of manipulation and lies," he said.
"And this is what Putin had been doing in Georgia and Ukraine before waging war."