ALMATY -- Russian politicians, unable and unwilling to reform their irredentist attitude, continue to upset Kazakhs with unfounded claims about "Russian territories" in Central Asia and the "restoration of Russian borders".
This time, the pretext was the city of Pavlodar's decision to rename dozens of streets, dropping Soviet names in favour of those reflecting Kazakh identity and history.
The Ministry of Culture and Sports launched the project in the run-up to celebrations of Kazakhstan's 30th anniversary of independence from the Soviet Union, celebrated on December 16.
The city council voted for the project on April 7 and agreed to rename 23 of the 30 streets suggested by the ministry.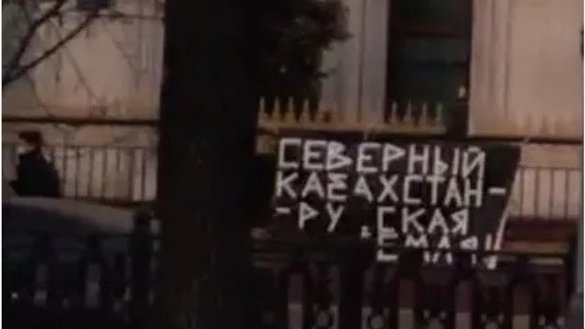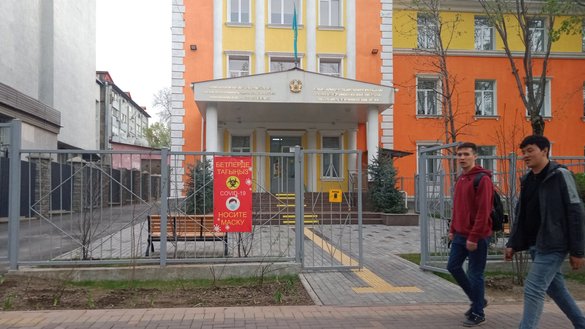 The municipal government still needs to approve the decision before the Justice Ministry can register the new names.
Kremlin meddlers
Many Russian politicians took the news badly.
Kazakhstan has no right to make such decisions, said Liberal Democratic Party of Russia (LDPR) leader and State Duma member Vladimir Zhirinovsky.
Three hundred years ago, the future Kazakhstan was populated by Dzungar tribes and under Russian control, he said.
"There were no states there. There were steppes, nomads here or there, and salt nearby -- in Orenburg, and even there in Pavlodar, the future city," Zhirinovsky said during an LDPR-TV broadcast on April 9.
Kazakhstan's inhabitants think that "humanity will forget everything and everything will be left to the Kazakhs", he said.
"Nobody is going to forget anything. The Russian world, the Russian space will restore their borders, and order will be restored," he said.
One Kazakh responded with an example of the Soviets doing, on a far greater scale, what the Russians are decrying in Pavlodar.
After gaining control of East Prussia in World War II, the Soviets gave Königsberg the Russian name Kaliningrad, even though the ancient German city was founded centuries ago, long before any Russians had appeared there, Gaziz Abishev of Nur-Sultan, a political scientist and former adviser to the Kazakh vice minister for investment and development, said on his Telegram channel.
Zhirinovsky is sticking his nose in other people's business, he said.
"It is strange to be indignant when sovereign Kazakh authorities rename Park Street in honour of the outstanding Kazakh Soviet intellectual and writer Mukagali Makatayev, and Donetsk Street in honour of the poet and politician Magzhan Zhumabayev, who was executed by the Stalinist regime," he said.
Amplifying Putin's imperial policy
Zhirinovsky is a very calculating politician who knows his electoral base well: poorly educated, nationalistic Russians who have an imperial mentality, said Aidos Sarym, a political scientist in Almaty.
"These kinds of statements are very popular among these people," he said. "Zhirinovsky has already made them several times. Then he asks for forgiveness publicly and privately. Putting an end to his statements will be difficult, at least as long as he is running for -- and winning -- a seat in parliament."
Zhirinovsky is simply expressing Russian President Vladimir Putin's imperial policy, said Askar Shaigumarov, a Kazakh activist and blogger from Uralsk.
"For Putin, the echo of empire is an opportunity to stay in power," he said on his YouTube channel. "That's why events are unfolding around Ukraine. The conflict is beginning to escalate again in order to please his audience on the eve of ... [parliamentary] elections in Russia."
"This is how he covers up the government's ... failure to cope with internal challenges: social issues, the condition of roads, corruption. Reviving the empire is the straw that Putin is clinging to, and Zhirinovsky is just an amplifier," he said.
Shaigumarov's YouTube viewers reacted negatively to Zhirinovsky's statements, leaving their own comments.
"Why are we talking about Zhirinovsky? He is his boss's stooge. Do you get mad at the radio? He was told what to say, and he barked. The tsar's entourage always included jesters," wrote Natalya Toygulova.
"What is the Kremlin leading us to? Yes, that's right, to war. But if it comes to that, we Kazakhs will not back down," wrote Nursultan Tagau.
"Recently, literally a week or two ago, a council of Turkic countries was held and the Turks raised the topic of strengthening military forces and military activity. So we won't come up short," he said.
"Ukraine will also probably want to get Crimea back," he added.
"This is not Russia. This is Kazakhstan. Russia should not poke its nose into our affairs -- what we should do and how we should live," wrote a viewer with the name Venus.
"Kazakhstan is an independent sovereign state. I'm already tired of Zhirinovsky. What is he after? The dog barks; the caravan goes on. He doesn't know our history. Or he pretends not to know. He and his stooges can't see Kazakhstan, just like they can't see their own ears."
Harmonious chorus of voices
This is not the first time territorial claims by pro-Kremlin politicians and journalists have provoked anxiety and outrage in Kazakhstan.
On December 10, for example, speaking on Russia's government-backed Channel One TV, Vyacheslav Nikonov, chairman of the committee on education and science of the State Duma, directly undermined Kazakhstan's sovereignty on his show "Bolshaya Igra" (The Great Game).
"Kazakhstan simply did not exist," he said. "Northern Kazakhstan was not settled at all [before the arrival of Russians]. The territory of Kazakhstan is a big gift from Russia and the Soviet Union."
On December 13, Yevgeny Fyodorov, another deputy in the Duma, said on the Belrusinfo YouTube channel that Kazakhstan "should be grateful for the gift", meaning its own territory.
"Russia needs to say if you are not acknowledging this as a gift, give it back because you took it unlawfully," he said.
At the same time, pro-Kremlin political activists hung a banner on the fence of the Kazakh embassy in Moscow that read, "Northern Kazakhstan is Russian soil."