ALMATY -- Kazakhstan is working to encourage those studying religion to do so at home, as studying abroad could increase the chance of radicalisation.
Those who became extremists often studied religion in foreign countries, according to the Centre of Religious Studies in Nur-Sultan.
"Examples include the notorious terrorists Said Buryatskii and Said Kouachi, and the pseudo-Salafi preachers Ahmad Medinsky, Nadir Abu Khalid and others," Beksultan Abdullov, a department chief at the centre, told Zakon.kz in March.
"So you can see the scope of danger coming from the seemingly innocuous teaching of religion abroad," Abdullov said.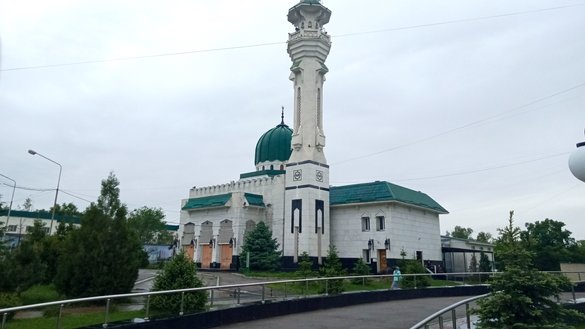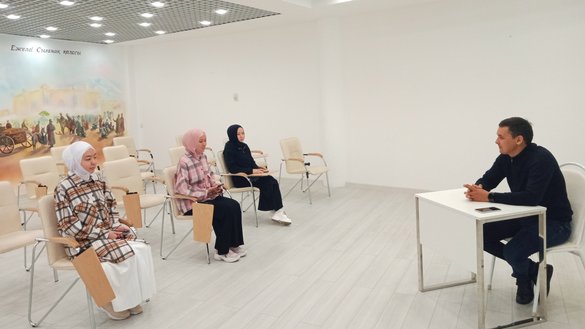 Over the past few years, the Kazakh government has worked to bolster religious education options.
The main document governing religious education as it stands in Kazakhstan was the 2015-2020 Planning Document for Development of Religious (Spiritual) Education of the Spiritual Administration of Muslims in Kyrgyzstan (DUMK).
DUMK, under that document, worked to prevent radicalisation in Kazakhstan by creating an infrastructure for standardised training in Islamic matters.
Kazakhs seeking religious education in Kazakhstan can choose from nine madrassas and six universities: Nur-Mubarak Egyptian University of Islamic Culture (part of DUMK), Al-Farabi Kazakh National University, Eurasian National University, Karaganda State University, International Kazakh-Turkish University and Kazakh Ablai Khan University of International Relations and World Languages.
Kazakhstan's Islamic Institute for Advanced Training for Imams, also under the aegis of DUMK, opened in 2002. So far it has provided professional development for 1,257 imams.
To cite one university, Nur-Mubarak University, which opened in 2001 in Almaty, trains imams, Islamic scholars, modern theologians, Arabic language and literature teachers, translators and scholars.
To date, 2,059 students have earned their degrees there. In the 2019-2020 academic year, 203 students graduated from the university, and this number is expected to hold steady in 2020–2021.
About 100 mosques in the country have started to offer religious literacy classes. Nearly 50,000 Kazakhs took part in these classes last year.
In the 2019–2020 academic year, 746 students graduated from institutions operating under the auspices of DUMK.
Programmes with Egypt and Turkey
Kazakhstan does maintain robust educational programmes with known and trusted institutions abroad.
Under an agreement between DUMK and Al-Azhar University, Egypt has provided full scholarships for 50 Kazakh imams who work on preventing extremism and terrorism. So far, 46 imams have studied in Egypt under that programme.
In 2021, Al-Azhar University will offer a two-month online course. Some 23 Kazakh imams are honing their knowledge at the university right now.
In the current academic year, Nur-Mubarak University and madrassa students received 25 scholarships from Al-Azhar, where more than 100 Kazakh students are now studying.
Under an agreement between DUMK and Turkey's Directorate of Religious Affairs, about 250 Kazakh imams completed a two-month advanced training course in Turkey, while 31 students from Kazakhstan are studying at Haseki Abdurrahman Gürses Educational Centre in Istanbul.
Costs of studying abroad
Kazakhs who do not have a scholarship abroad generally find it cheaper to study in Kazakhstan.
"For example, at Nur-Mubarak University, in 2020–2021, undergraduate tuition was 380,000 KZT ($886) per year for the Religious Studies Department and 498,000 KZT ($1,162) for the Islamic Studies Department," said Smail Setbekov of Almaty, director of DUMK's religious studies and personnel training department.
Meanwhile, the cost of completing a single academic year for a bachelor's or master's degree at Al-Azhar University in Cairo, one of the world's oldest religious universities, starts at 1 million KZT ($2,500) for foreign students.
During this school year, which is drawing to a close, the state earmarked 300 scholarships for young Kazakhs to study theology in universities in Kazakhstan, Setbekov added.
"We don't yet know how many scholarships there will be this year. The Kazakh Ministry of Education will be announcing that in June. In my opinion, if there are between 300 and 400 scholarships, that will be a great help for young people," he said.
Nur-Mubarak University received 500 applications for the 2019–2020 academic year. This number grew to 510 for 2020–2021 and is projected to be between 500 and 520 for the upcoming school year, he added.
The number of students who enroll in Kazakh universities to study religion will depend on whether these institutions can offer a good education at prices that are cheaper than those of foreign universities, said Asylbek Izbairov of Almaty, a professor at Kazakh National Pedagogical University.
"As for free education, 300 scholarships for one year suffice," said Izbairov. "But it is important for graduates to be sought after in society, and for them to be able to counteract outsider religious movements and to formulate appropriate ideological guidelines."
The religious literacy and professionalism of Kazakhstan's clergy are rising every year, according to Elnar Berikbayev, a religious studies scholar.
"Nur-Mubarak University trains highly qualified scholars in Islamic studies scholars, religious studies and Arabic linguistics, he told Informburo.kz last June.
"We have developed special academic programmes and created all the conditions for obtaining a comprehensive religious education domestically," he told the news site. "We regularly offer professional development courses to representatives of the clergy."