NUR-SULTAN -- Almost 30 years after the collapse of the Soviet Union, the Kazakh government is still compensating the aging survivors of Moscow's abuses.
Since 2003, Kazakhstan has paid out 14.9 billion KZT (almost $35 million) to the survivors of the induced famine of the 1930s and of other Soviet political oppression, Fergana News reported Monday (May 31), citing a statement that day from the Kazakh Labour and Social Protection Ministry.
May 31 is the country's annual Remembrance Day of the Victims of Political Repressions and Famine.
One-time and regular payments
The total compensation includes both one-time payments and continuing pensions.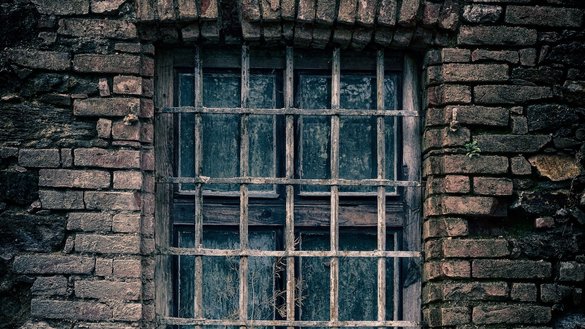 Kazakhs whom the Soviet regime baselessly imprisoned and whose reputations the authorities later restored receive a certain amount based on the length of their incarceration.
One-time payments to the falsely imprisoned totalled 2.9 billion KZT ($6.7 million) from 2003 through 2020, said the ministry.
Some individuals receive regular monthly payments.
Those who suffered from political repression and have disabilities or have reached retirement age receive an additional 3,122 KZT ($7) per month on top of whatever welfare benefits they already receive.
Those monthly payments from 2005 through 2020 totalled 12 billion KZT ($28 million).
As of May 1, the monthly payments were being disbursed to 32,229 Kazakhs.
Wave after wave of Soviet crimes
During Joseph Stalin's rule, Kazakhstan suffered greatly.
The famine and purges of the 1930s cost 1.5 million Kazakh lives, according to the government.
From 1921 through 1954, Soviet secret police shot about 25,000 Kazakhs as "enemies of the people".
Gulag labour camps in Kazakhstan held more than 5 million Soviets.
In the 1930s and 1940s, the Soviet regime deported to Kazakhstan about 1.2 million citizens of different ethnicities whom it distrusted for various reasons.
"The political repression of the first half of the past century ruined the fates of millions of the former Soviet Union's citizens," President Kassym-Jomart Tokayev said in his Remembrance Day address to the people, according to the presidential press office.
"The tragic pages of history have become an inalienable part of our national identity ... Having learned the lessons of history, we will do everything to ensure that such tragedies never happen again."