TASHKENT -- Uzbekistan is bringing home citizens who travelled abroad to study religion and tightening control over who is allowed to study at foreign institutions as part of ongoing efforts to stop the spread of extremism.
Authorities have recalled religion students from foreign countries and have stopped others at the border as they attempted to travel abroad to study.
Some had reportedly made their way to dubious or unsanctioned institutions, while others failed to show up for classes where they were registered to study.
Most of the approximately 1,500 Uzbek students brought back from foreign countries in recent months hailed from Fergana, Andijan and Namangan provinces in Uzbekistan's section of the Fergana Valley.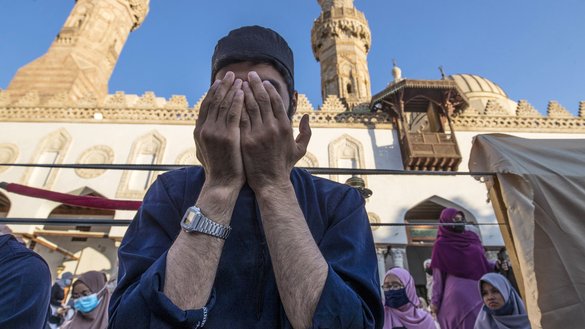 The area is one of the most conservative in Central Asia, a source connected to the Uzbek State Security Service told Radio Free Europe/Radio Liberty on Sunday (June 20).
In the first five months of this year, Uzbek authorities halted about 1,800 minors at Uzbekistan's borders as they attempted to travel abroad to study at religious schools, the source added.
According to several foreign university administrators, hundreds of students from Uzbekistan had not been attending their courses or sitting for their exams, a representative from the Uzbek embassy told RFE/RL.
Safeguarding students
Amid a flare-up of extremism, it is "totally natural" for governments "to protect their young people and the population as a whole from the influence of radical ideas", said lecturer Ravshan Nazarov of Plekhanov Russian University of Economics in Tashkent.
"The authorities' actions are entirely natural and respond to the current situation in the world," he told Caravanserai. "Those actions ... are focused on preventing Uzbek students from having unwelcome contact with radicals and extremists."
It is not surprising that the government does not want Uzbeks to make direct contact with extremist organisations such as al-Qaeda, the Taliban or the Islamic Movement of Uzbekistan (IMU), he added.
"If Uzbek students already have come into contact with members of any radical and extremist movements or organisations, the law enforcement agencies need to monitor these students' concrete actions very closely," he said.
This is because "the students are potential targets of ideological recruitment".
"It is better to prevent the formation of unwanted contacts ... than to have to contend with active underground extremists later on," Nazarov added.
Domestic education
Part of the issue is that religious education in Uzbekistan is not satisfactory, according to Kamoliddin Rabbimov, an Uzbek political analyst living in France.
"In Uzbekistan, the religious schools are too tightly controlled and there are too few of them," he told Caravanserai. "Therefore, Uzbeks have been going outside the country to seek a religious education."
To encourage Uzbek students to study domestically, "the authorities first need to create the right conditions within the country and expand opportunities to learn about Islam," Rabbimov said.
Socioeconomic problems, unemployment and a lack of religious knowledge create a breeding ground for radicalisation, he said.
"Under these conditions, young people who are inclined to opposition become easily manipulated [by extremist recruiters]," he warned, adding that only two or three Islamic schools serve Uzbekistan's 35 million citizens.
Limited options to receive a quality religious education drive Uzbek youth to "seek opportunities for this kind of education abroad, even illegally", said Tashkent-based independent analyst Fozil Mashrab.
"They can sometimes fall under the influence of extremist forces," he added.
Uzbek authorities are "again dealing with the symptoms of the disease, not the root causes", Mashrab said.
[Rustam Temirov from Tashkent contributed to this report.]