TASHKENT -- Religion should be taught only in accordance with the law and by those certified by the state, religious leaders and parents in Uzbekistan said, following incidents of abuse at illegal religious schools.
In the past year, Uzbek authorities have identified a number of underground religious schools, known as hujras.
In May, the authorities discovered that 15 students were enrolled in an illegal school run by a couple without an official religious education from a private home in Sirdaryo (Syrdarya) province. Nine of the students were boys; six were women and girls.
Investigators found a series of lectures on religious topics on the mobile phone of the woman who taught at the school.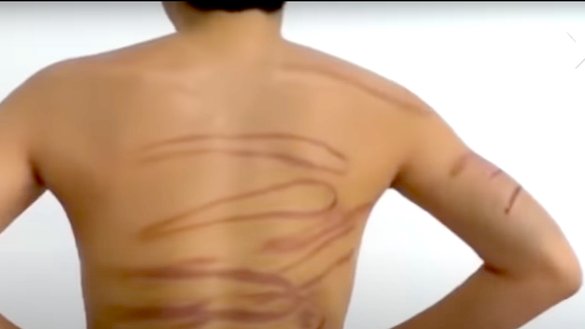 In December 2020, Taskhent police shut down three other illegal schools.
In the first half of 2018, police shut down 116 underground religious schools according to the government. In 2017, law enforcement found and broke up 33 such schools.
Students who attend illegal schools are often at risk of abuse.
In 2017, a teacher at an underground religious school beat six-year-old Mukhammadsadyk Abdurakhmanov to death in Surxondaryo (Surkhandarya) province. The teacher, Sherali Ibodov, received a seven-year prison sentence.
At another underground school in Tashkent, teachers held down children and whipped them with a vacuum cleaner cord, according to a December 2020 documentary aired by state-backed youth TV channel, Yoshlar (Youth).
"My brother's tongue started to fall out from the force of the blows. I was lashed 10 times on the same part [of my body], and I felt like I was dying," one of the children said in the video, which showed images of his scarred and bruised back.
In other underground schools shut down by police, teachers have forced pupils to go hungry, beat them with a rolling pin or exposed them to extremist audio and video material.
Forced religious education
Private religious education is prohibited in Uzbekistan. Under the country's Law on Freedom of Conscience and Religious Organisations, it is illegal to forcibly teach religion to minors or recruit them to religious organisations.
The state maintains oversight of Islamic education, and public schools do not teach religious subjects.
Those seeking an Islamic education may do so only after they complete secondary school in a madrassa or at the Tashkent Islamic Institute.
Some parents send their children to hujras, where they believe they will learn "real Islam", said Pulat Akhunov, an Uzbek opposition politician living in Sweden.
"They agree with these schools' methods in the hopes that this strict discipline will help put their children on the right path," he said.
"The parents force their children to attend these schools," said Maxim Matnazarov, a 58-year-old father of two who teaches history at a college in Karakalpakstan.
They endure "pain and humiliation so as not to disappoint their parents", he said, adding that the parents "don't give them the right to choose, and instead make the choice for them".
"Putting children in these illegal schools is a bad thing," he said.
Sanat Mukhammajonov, a 48-year-old father of two and resident of the Fergana Valley, said reports of violence in the hujras anger him.
"As a father of two sons, I'd never allow anyone to inflict violence on them, no matter where they are," he said, adding that law enforcement needs to prosecute parents who send their children to such schools.
"I urge the parents of these unlucky children to use their common sense," he said.
No one has right to "force or impose" religious views on children, said Shakhriddin Kholmurodov, a lawyer from Termez, Surxondaryo province.
"When that does happen, the founders of illegal schools may be held criminally liable," he said, pointing out that Article 31 of the Uzbek constitution addresses freedom of conscience.
"Many people forget this important human right: to follow any religion or to follow no religion at all," he said, stressing that "the forced imposition of religious views is unacceptable".
Risk of extremism
Parents and scholars have expressed concern that children forced to study at hujras have been placed on the path to extremism.
Parents who compel their children to attend such schools "rob them of their childhoods", Matnazarov said, noting that in the future, these children will look at everything through the prism of the education thrust on them.
"Most of them are in a position to become fanatical believers," he said.
"I think that studying in a hujra presents some danger in regard to the teachers," said Sanobar Shadmanova, a historian at the Tashkent State University of Oriental Studies.
"Who are they, and what religious ideas do they have? It's difficult to understand and monitor this matter," she added.
Everything needs to be within the bounds of the law, said Abdurakhman Ramazanov, imam of Murchbobo mosque and a spokesman for the Spiritual Administration of Muslims of Surxondaryo province.
"Teachers should have a teaching licence. Beating children in class is unacceptable. Our prophet even spoke about this. A teacher can be strict, but he [or she] may not use physical abuse," he said.
"Surely you can give out D's and make corrections, and if a child does well, you need to motivate him [or her] with good grades and praise. But sharia forbids beating," he added.