TASHKENT -- Uzbekistan is staying out of the Russian-dominated Collective Security Treaty Organisation (CSTO), a top official said, even as Moscow seeks to expand its influence by exaggerating security threats.
Uzbek presidential spokesman Sherzod Asadov made the country's position clear at a July 12 briefing ahead of a high-level international conference that brought US and regional officials to Tashkent on July 15 and 16.
"Uzbekistan is not reviewing the question of rejoining the CSTO," he said, according to UzDaily.
During the "Central and South Asia: Regional Connectivity, Challenges and Opportunities" conference, participants agreed to form a new quadrilateral diplomatic platform focused on enhancing regional connectivity.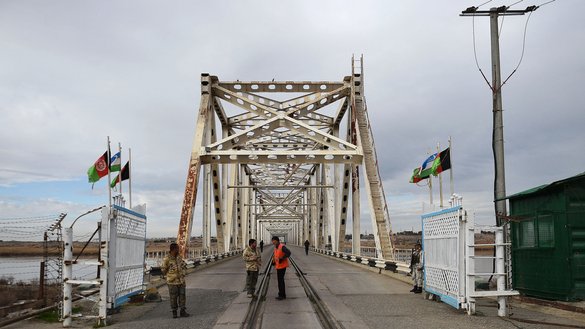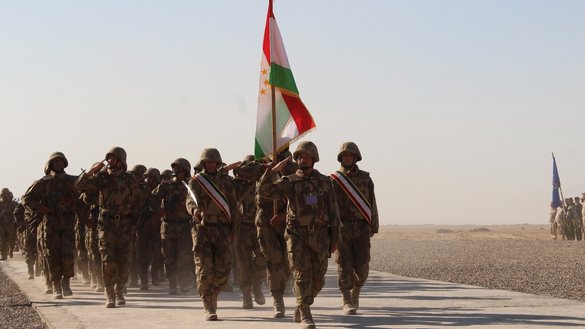 The co-operation is the latest sign that Uzbekistan is turning towards the West.
Uzbekistan has had a difficult relationship with the CSTO, a Russian-led military bloc that includes six former Soviet republics: Russia, Kazakhstan, Kyrgyzstan, Tajikistan, Belarus and Armenia.
It joined the CSTO in the 1990s after the collapse of the Soviet Union but withdrew in 1999. It returned in 2006 but left again in 2012.
The relationship was strained from the start, the BBC's Russian service reported in 2012, around the time Uzbekistan wanted to withdraw its membership. Even that process was difficult, with the bloc requiring a six-month notice.
For many years, Tashkent refused to participate in CSTO military exercises and objected to using collective forces to regulate the situation in Afghanistan, preferring to rely on bilateral agreements.
No need for CSTO membership
Uzbekistan's decision to withdraw from the CSTO was related to Tashkent's foreign policy guidelines, Tajik Foreign Ministry then-spokesman Vafo Niyatbekov told the BBC's Russian service at the time.
Uzbek authorities saw no reason to expect domestic instability, he said, and upon exiting the CSTO figured they could try to cultivate rapprochement with the West.
Uzbekistan has sufficient military capabilities and absent the CSTO copes well with security threats, including those emanating from Afghanistan, said Farhad Tolipov, director of the Tashkent-based research institute Caravan of Knowledge.
"The past 30 years have shown that Central Asia has no special need for the CSTO," he said. "It's time for Kazakhstan, Kyrgyzstan and Tajikistan to leave this military bloc as well, as Uzbekistan did."
The CSTO is more about self-interested Russian posturing and geopolitical intrigues than about actually protecting its members from external threats, Tolipov said.
Even though in theory the CSTO is an organisation of equal partners, he said, Moscow makes unilateral decisions within the bloc.
Tolipov pointed to popular protests last summer in Belarus, during which Russian President Vladimir Putin offered for the CSTO "to help resolve problems" for his authoritarian Belarusian counterpart Alyaksandr Lukashenka.
"Why does Putin decide for the entire CSTO? Did the other members of the military bloc also express their 'readiness'?" Tolipov said.
Russia's regional ambitions
Russian authorities have continued to push for a strengthening of the CSTO.
In a July editorial on the website of the Moscow-based Institute of International Political and Economic Strategies (RUSSTRAT), Russian State Duma member and RUSSTRAT director Elena Panina pointed to threats emerging from Afghanistan.
"Even if the Taliban (an organisation banned in Russia) really fulfil their promises to confine their activities strictly to within their country's borders, the process of consolidating power at home will still inevitably produce a large number of refugees, not all of whom will turn out to be simple, peaceful farmers," she said.
To ensure regional security, the armed forces of CSTO member states should be "strictly subordinated to the Russian general staff", she said, with "draconian measures to raise the level of their combat and tactical training".
Panina's editorial drew sharp criticism among stakeholders in CSTO member states.
"Russia wants to 'strictly subordinate' our army to itself," said Bishkek resident Altynbek Kaparov. "This is more of a threat to our national security than even the Taliban are."
Moscow is pursuing its geopolitical interests in the region, which aim to limit the sovereignty of the region's states and make them dependent on Russia, turning them into its satellites, say analysts.
Russia is trying to use convenient pretexts, such as this year's Kyrgyz-Tajik border conflict or the perennial Afghan threat, to create additional military bases in the region, according to Yuri Poyta, head of the Asia-Pacific Section of the Centre for Army, Conversion and Disarmament Studies in Kyiv, Ukraine.
Such an effort could yield big dividends for Russia, he said.
A base in Batken province, Kyrgyzstan, for example, could help Russia establish control over smuggling and drug trafficking in Central Asia, he said, noting that the Kremlin obviously has bigger goals.
"The deployment of an additional Russian military unit in Central Asia could become a lever for strengthening Moscow's influence on the governments of these republics, as well as on neighbouring Uzbekistan," Poyta said.