ALMATY -- In the wake of isolated, trivial incidents, Russian officials are falsely accusing Central Asian countries of "oppressing and humiliating" their Russian-speaking populations.
It all began on August 2 in Bishkek, the Kyrgyz capital, when an intoxicated customer in a shopping centre became angry with a cashier who spoke to him in Russian instead of Kyrgyz. He threw a calculator at her.
The Bishkek police opened a case of disorderly conduct rather than assault, since the woman was not injured. However, Russian media trumpeted the incident as an example of the purported oppression of Russian-speaking citizens of Kyrgyzstan.
In an August 8 statement, the committee of the Russian Presidential Council for Civil Society and Human Rights called the event an "unfriendly action against our compatriots in Kyrgyzstan" and an "attempt to insult Russian speakers based on linguistic and ethnic attributes".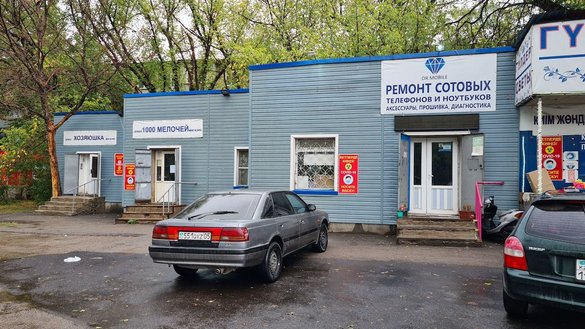 The council then went so far as to claim that members of the Kyrgyz diaspora who work in Russia, supporting their families back home, do not face discrimination.
"The treatment of these people in Russia is in no way determined by their ethnicity or faith," the statement claimed.
The council urged Kyrgyz authorities to "investigate all incidents of oppression of our compatriots as soon as and as thoroughly as possible".
Russian lawmakers pounced on the incident.
In a protest he staged on August 10 outside the Kyrgyz embassy in Moscow, Vladimir Zhirinovsky, a member of the Russian State Duma, voiced threats to throw Kyrgyz migrants out of Russia and send them back to their homeland.
"One Russian was punched in the face, so send 10,000 Kyrgyz home. They'll be stuck with no jobs and no money," Zhirinovsky said.
"All sorts of bastards taunt and kill Russians all across the post-Soviet space, from Ukraine to Central Asia. How much of this will we put up with?" he shouted.
State Duma members Vyacheslav Volodin and Leonid Slutsky made similar caustic statements.
The furor compelled the Kyrgyz Foreign Ministry to react.
On August 10, Kyrgyz Foreign Minister Ruslan Kazakbayev discussed the matter with Russian Ambassador to Kyrgyzstan Nikolay Udovichenko and said that "Russian authorities should not interpret isolated incidents... as systematic violations of the rights and interests of ethnic Russians in Kyrgyzstan or as the oppression of citizens based on ethnic and religious attributes".
"In Kyrgyzstan, there is no Russophobia or any other form of aggressive nationalism, there is no rewriting of history, or battles with monuments or the Russian language," Kazakbayev said, pointing out that Russian is an official language in his country.
Kazakbayev asked the Russian ambassador to "draw the attention of certain Russian politicians to the unacceptability of biting statements about such problems and pronouncing them in the public arena in order to please specific provocative constituents".
Migrants outraged
The response from Russia has outraged Kyrgyz migrant workers in the country, who call the incident in Bishkek trivial compared to the torments that they encounter every day in Russia.
"It's no secret how migrants from Central Asia are treated. I'm not even talking about bullies, but people in positions of authority in Russia -- police who illegally lock migrants up if they don't have money for bribes, and beat them up," said Ulan Omorov of Tokmok, Chui province, Kyrgyzstan, who works in a Moscow supermarket.
"Who are they to talk about nativist thugs?"
Russia has many radical nationalists who lie in wait for migrants in the subway and dark alleys and beat them up for having darker skin and eyes with a different shape, said Omorov.
"Why are Russian human rights activists and politicians hiding this problem?" he asked.
The discrimination in Russia is apparent to more than just migrants.
"When someone arrives in Russia from Central Asia, he's treated like a second-class citizen from the moment he reaches passport control at the airport," Ilya Varlamov, a world traveller from Moscow who posts videos to YouTube about life in other countries, wrote on his Telegram channel.
"The Russian border guards... insult them by using the familiar 'you', they raise their voices and they're rude," he added.
For the border guards, Central Asians are "churki" (a racist insult), he said.
In Russia, slights and insults befall even Russians of Asian origin, not just Central Asians, wrote Varlamov.
"Ask around how things are for our Russian Yakuts, Buryats and Kalmyks -- just how respectfully people treat them in the capital of our homeland, if it's easy for them to rent an apartment, if the cops don't frisk them just because their eyes are a different shape."
Manufactured problems
Meanwhile, a similar campaign to protect supposedly victimised Russian-speaking citizens in Kazakhstan flared up after Kuat Akhmetov, a Kazakh blogger with nationalist leanings, posted videos pointing out stores and other establishments that use Russian-only signs.
Kazakh law requires business signs either to be only in Kazakh or to be bilingual.
Russians perceived Akhmetov's videos as an attempt to squeeze the Russian language out of Kazakh public life.
Konstantin Kosachev, deputy speaker of the Federation Council, Russia's upper parliamentary chamber, issued a furious rebuke.
"We must demand that Kazakh authorities assess these disgraceful actions by homegrown nationalists that have nothing in common with the neighbourly relations between our countries and peoples," Kosachev told the news agency RIA Novosti on August 11.
Like Kyrgyzstan, Kazakhstan took issue with the accusations coming from Moscow.
Kazakh law enforcement agencies will give "a fair legal assessment" of Akhmetov's actions, but even if such incidents occur worldwide, that "doesn't mean they're encouraged by the state or are a trend", Dauren Abayev, Kazakh President Kassym-Jomart Tokayev's first deputy chief of staff, said in an August 12 televised interview.
"Can you really judge the state of affairs in a country of 19 million people based on the inappropriate actions of two or three people? I don't think so," Abayev said.
Ninety percent of Kazakhs speak fluent Russian and one-third of Kazakh schoolchildren attend school in Russian, said Abayev, citing those statistics as evidence of the respected and essential status of the language in Kazakhstan.
Problems of bigotry in Kazakhstan are more manufactured than real, said Gaziz Abishev of Nur-Sultan, a political analyst and editor-in-chief of the Turan Times news portal.
On the other hand, jingoism and racism are widespread in Russia, where the authorities do not object to their existence, said Abishev.
"You have the right to teach others tolerance and humanity only if you yourself uphold those values ​​in practice," Abishev told Caravanserai.