ALMATY -- The United States is among Kazakhstan's top three foreign investors, beating out China and Russia, whose investments in the country have been on the decline.
Foreign direct investment in Kazakhstan jumped by $9.7 billion year over year despite the global economic crisis resulting from the coronavirus pandemic, according to the National Bank of Kazakhstan.
As of April 1, foreign direct investment in Kazakhstan totalled $167.2 billion, with The Netherlands, the United States and France topping the list of investors, according to National Bank data posted by Lsm.kz.
Since 1990, the United States has invested almost $38.7 billion in Kazakhstan, the bank said in April.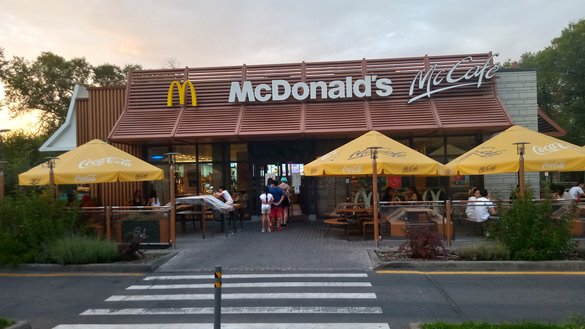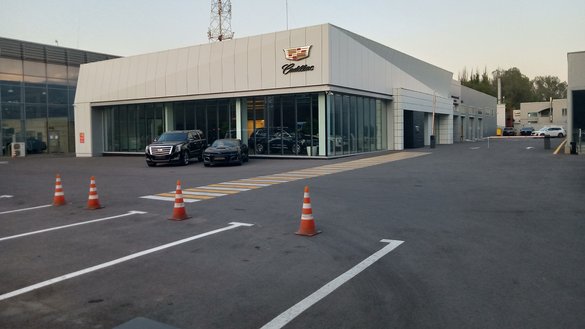 The Netherlands has invested some $63 billion and France, $13.4 billion.
Surprisingly, China has invested only $5.6 billion during that time.
Trend lines were telling, too: new US, Dutch and French investments in the first quarter of 2021 exceeded those in the first quarter of 2020, while new Chinese investment declined year over year, the bank said, without giving the 2020 and 2021 investment figures.
In addition, direct investment from Russia, Kazakhstan's main trading partner in the Eurasian Economic Union (EEU), since 1990, totaled only $5.3 billion.
The United States has been investing in Kazakhstan since the early 1990s, mainly in the oil and gas industry, said Andrey Chebotarev, a Nur-Sultan–based financial analyst.
"One of the largest undertakings in this industry is the Tengiz oil field in Atyrau province, which is being developed by the Tengizchevroil international consortium," he said.
Chevron holds a 50% share in the consortium. ExxonMobil, the Kazakh state-owned firm KazMunayGas and the Russian-American joint venture LukArco account for 25%, 20% and 5%, respectively, he said.
To develop the field, Tengizchevroil expanded its budget, and this is most likely one reason why American investment in Kazakhstan has grown, he added.
"I'd connect the [increased] flow of investment from the United States with their interest in us as a strategic partner in Central Asia," he said.
China walks away
Several factors could explain the decline in Chinese investment, said Chebotarev.
First, Kazakhs are expressing vocal criticism of the Chinese policy of re-education camps for Muslims in Xinjiang region, China, said Chebotarev.
"In light of that, China might have slashed its capital flow into Kazakhstan," he said.
"In other words, there is no guarantee that having such a large partner by our side is good for us -- China can annul any deal it wants after our unfriendly rhetoric."
Second, Chinese companies engaged in the Kazakh oil industry are not expanding oil extraction, he said. They are merely carrying out relatively low-cost construction work in the fields.
"Third, Kazakhstan failed to acquire investment from China to install light rail transport in Nur-Sultan," he said, referring to a 2019 dispute that ended with a promised transit system in Nur-Sultan never materialising.
"Fourth, [pertaining to Kazakhstan], the Chinese Belt and Road Initiative [BRI] had only a project for modernising the checkpoints between China and Kazakhstan. But those aren't very big investments."
As for Russia, its capital flows into Kazakhstan have always been meager, Chebotarev concluded.
Russian influence
But while Russian investment has decreased, the Kremlin has been increasingly trying to impose its will on Kazakhstan, noted Almaty-based economist Arman Beisembayev.
In the past, the multi-pronged policy enacted by Kazakhstan -- which pursued friendly ties simultaneously with the United States, Russia, China, Turkey and other countries -- was effective, but the world is changing and is more polarised, he said.
"Now there is more pressure on us to actually choose a side. Either we tilt toward the United States and in so doing gain a rather aggressive neighbour -- Russia -- who will intrude on our territory, or we tilt toward Russia and that's that," he said.
Russia is forcing Kazakhstan to accept the EEU as a political union, not an economic one, as the Kremlin described the EEU during its creation and even as recently as a year ago, Beisembayev continued.
"We're trying to make them understand that geopolitics and economics shouldn't mix. But Russia is taking the position that since it was hit with sanctions and is quarreling with Western countries, its partners in the EEU can't remain on the sidelines," he said, referring to international sanctions that took effect after Russia illegally annexed Crimea in 2014.
"Russia implied this unequivocally... in St. Petersburg, when Russian Deputy Foreign Minister Alexander Pankin said [in June] that the EEU was preparing a unified response to the sanctions," Beisembayev said.
Kazakh leaders have been able to fend off political agendas set by Russia whenever the EEU convenes, but it is unclear how long they will be able to do so, he said.
"Over the last year, Russian Prime Minister [Mikhail] Mishustin has visited Kazakhstan twice. That's not a coincidence."
"Russia is making it clear to us that it's keeping an eye on what's happening here and that it has both economic and political interests in the country, and that now Kazakhstan will not be able to act on its own," Beisembayev said.