BANGUI, Central African Republic -- Earlier this year, as United Nations (UN) experts accused Russian mercenaries of "grave human rights abuses" in the Central African Republic (CAR), Kremlin ally Yevgeny Prigozhin was already bankrolling a film to negate bad press, according to various investigations.
"The Tourist", filmed in the CAR in March and April, is about a group of Russian military advisers who defend locals against a group of murderous rebels after last year's presidential election.
The opening credits of the movie say it was inspired by the 300 Russian military instructors who support the regime of President Faustin-Archange Touadera. Russia has backed him since 2018.
In the film, the Russians are heroic, kind and generous. But that depiction contrasts sharply with disturbing reports from the CAR.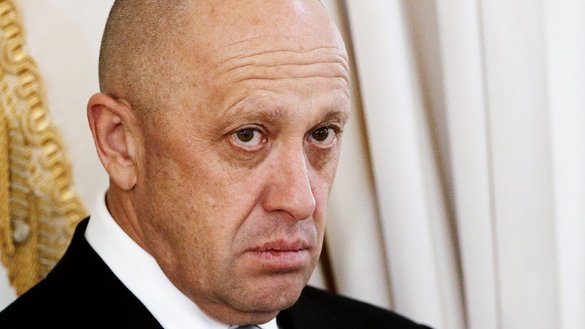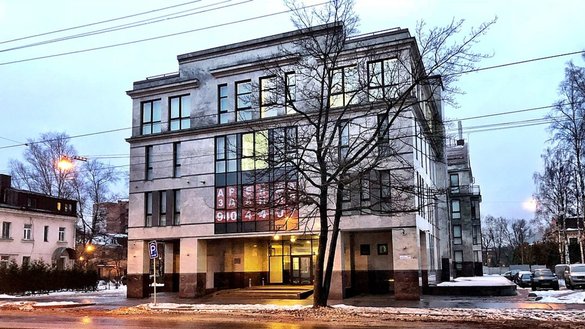 A group of UN experts on March 31 raised alarm over Russian mercenaries' "connections to a series of violent attacks that have occurred since the presidential elections" in the CAR on December 27.
They cited three groups: Sewa Security Services, Lobaye Invest SARLU and the Wagner Group.
The mercenaries were involved in "mass summary executions, arbitrary detentions, torture during interrogations, forced disappearances, forced displacement of the civilian population, indiscriminate targeting of civilian facilities, violations of the right to health and increasing attacks on humanitarian actors", the UN Working Group on mercenaries said in a statement.
In addition to being a personal "vanity and profile project for Prigozhin", the movie serves a practical purpose, said Mark Galeotti of London, a scholar on Russian security.
"At present, Wagner is having trouble getting the best recruits, as they are being scooped by government-sponsored military groups such as Patriot and Shchit [Shield] that offer better terms and pay," he told The Moscow Times in May.
Wagner first emerged in Ukraine in 2014. Since then, its mercenaries have been involved in conflicts around the world, including in Syria, Mozambique, Sudan, Venezuela, Libya, the CAR and Chad.
Propaganda boost for mercenaries in Ukraine
On August 18, another Prigozhin-funded movie premiered on the Russian government-friendly NTV, according to Radio Free Europe/Radio Liberty.
The trailer of "Solntsepyok" (roughly translated as "Sunbaked") depicts life in Luhansk, Ukraine, in the summer of 2014, when war first broke out and Russia illegally seized Crimea.
The trailer shows a family toasting over a meal, a man in military fatigues walking through the city centre and a car driving on a dirt road.
Unnamed sources close to Prigozhin told independent news outlet Meduza that the film is his second project profiling the role of the Wagner Group in supporting the Kremlin-backed separatists fighting against Kyiv's forces in eastern Ukraine.
"It seems they decided to... show the public a romanticised, propagandistic version of themselves," Meduza, in an August 12 article, quoted one source close to Prigozhin as saying.
Prigozhin's evasive press office claimed to Meduza that neither it nor the businessman himself knows whether he funded the film.
"Yevgeny Viktorovich [Prigozhin] has no information about whether he financed the shooting of 'Sunbaked'," it said.
Sergei Shcheglov, the film's producer, thanked the film's "initiator" for the idea, the press office said, adding, "Whether that was a reference to Yevgeny Viktorovich, we don't know."
Prigozhin, a longtime crony of Russian President Vladimir Putin, denies any ties to Wagner, and Moscow has never confirmed reports of Wagner mercenaries.
Moscow's 'worst kept secret'
Prigozhin has found himself in legal jeopardy as investigators seek his role in tampering with elections and in bankrolling pro-Kremlin mercenary armies around the world.
In 2018 and 2020, Washington hit Prigozhin with sanctions, saying his Internet Research Agency (IRA), a St. Petersburg "troll factory", was behind US election interference in 2016 and 2020.
The IRA also is accused of spreading disruptive propaganda during the elections and referenda of other countries, such as Britain, Germany and France.
Belarus detained 33 Wagner "militants" last year, accusing them of planning riots with the opposition ahead of elections.
The European Union last October levied sanctions against Prigozhin for destabilising Libya by supporting the Wagner Group.
In February, the US Federal Bureau of Investigation (FBI) offered a $250,000 reward for information leading to Prigozhin's arrest, saying he is wanted "for his alleged involvement in a conspiracy to defraud the United States".
The Carnegie Endowment for International Peace think-tank has described Wagner as "one of Moscow's worst kept secrets".
It said the group has two primary goals: "To provide the Kremlin with plausible deniability when deploying fighters in war zones" and be "a ready-made capability for building influence with receptive states".
A tablet in Libya tells all
The noose is tightening around Prigozhin, now an international fugitive, as recent high-profile blunders and scandals have exposed the Wagner Group's cavalier approach to "security".
A tablet left behind by a member of the group in Libya -- where Wagner since 2018 has helped prop up Libyan strongman and Russian client Khalifa Haftar, who sought to overthrow the internationally-backed Government of National Accord (GNA) -- is the latest evidence.
Data on the tablet illuminated the Russian mercenary group's movements, evidence of its placement of land mines in residential neighbourhoods and clues about the money behind the shadowy group, the BBC reported August 12.
The BBC discovered dozens of files on the tablet, including manuals for anti-personnel mines and improvised explosive devices (IEDs), reconnaissance drone footage, and a maps application that showed layers of military maps of the frontline, all marked in Russian.
After interviewing two former Wagner Group fighters, the BBC reported two details about the mercenary force's ways of war: it issues no code of conduct for its members, and it routinely kills captives.
"No one wants an extra mouth to feed," one former Wagner mercenary told the BBC.
A bloody trail
Wagner's activities in Libya also connect to Russia's role in the Syrian conflict.
In 2020, Suwayda.com obtained a list of 20,600 Syrian men who had received security permits to travel to Libya, so that they could fight for Russian-paid mercenary forces.
However, the news site in April and June interviewed disgruntled Syrians who completed short-term contracts with those forces.
In April, an unnamed Syrian fighter spoke via WhatsApp to Suwayda.com. He was stuck in Libya even though his five-month contract had expired, he said, adding that, on his salary, he could not feed himself after a new caterer cut back food allowances significantly.
His relatives in Syria were sending him money through the brother of one of his commanders in Libya, he said.
In June, other Syrian ex-mercenaries who had returned from Libya told Suwayda.com that the Russians had paid them only about half of their promised salaries, failed to feed them enough, forced them to do menial labour and mistreated them in unspecified ways.
Tales of murders and war crimes at the hands of Wagner mercenaries also abound in Syria, where the group entered the conflict following Moscow's intervention in September 2015 on the side of Syrian President Bashar al-Assad's army.
In one particular case, Wagner fighters are believed to have murdered a Syrian man in 2017.
On March 15, three advocacy groups from France, Syria and Russia filed a landmark legal complaint in Moscow against the Wagner Group over the 2017 beheading of the Syrian man and abuses they believe amount to "war crimes".
The proceedings marked a rare attempt to bring Wagner -- and Prigozhin's role in the group -- out into the open.