ALMATY -- Kazakhstan's granting of refugee status to ethnic Kazakhs from China means that Nur-Sultan is recognising Beijing's violation of human rights, activists say.
In one recent case, Rakhyjan Zeinolla, an ethnic Kazakh from Xinjiang region, China, received a document confirming his Kazakh citizenship after 16 years in a Chinese prison, Radio Free Europe/Radio Liberty (RFE/RL)'s Kazakh service reported August 26.
Zeinolla, 58, refused to talk to reporters, with his wife, Farida Kabylbek, explaining that in China he signed a non-disclosure agreement regarding his time in prison.
Zeinolla moved to Kazakhstan in the late 1990s as part of a Kazakh programme to attract ethnic Kazakh immigrants (formerly called Oralmans, now called kandases), and in 2004 the government approved his application for citizenship.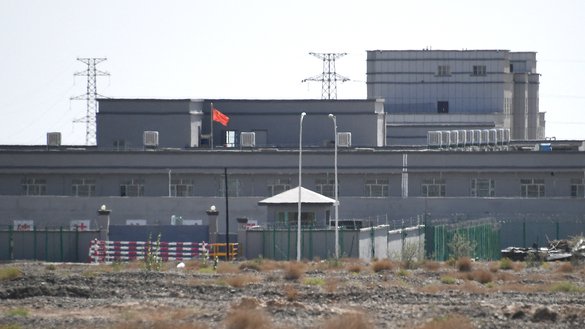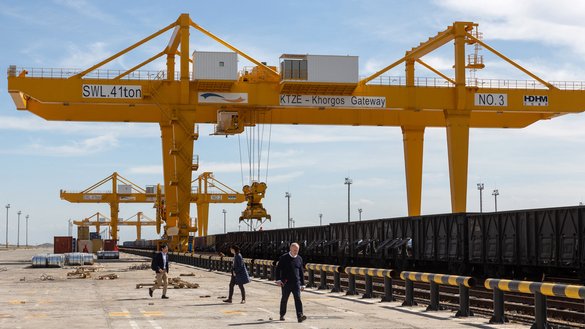 But before he received proof of citizenship, Zeinolla travelled to visit relatives in Xinjiang, where he was arrested on espionage charges and sentenced to 13 years in prison.
When the prison term ended, local authorities released Zeinolla and then arrested him again in 2018, sending him to a "political re-education camp" for 18 months.
He was able to return to Kazakhstan only in April.
Beijing has imprisoned more than one million Uighurs and other Turkic Muslims -- including ethnic Kazakhs -- in as many as 400 facilities that include "political education" camps, pretrial detention centres and prisons as part of its crackdown on Muslims in Xinjiang.
Millions more live under tight supervision and control.
Beijing initially denied the existence of these institutions in Xinjiang but later sought to justify them, calling them "re-education" camps designed to stamp out terrorism and improve employment opportunities.
However, independent investigations and interviews with former inmates indicate physical and psychological torture, brainwashing, systematic rape, sexual abuse and other horrors.
200 days of protest
Since the beginning of the year, Kazakhs have protested daily outside the Chinese consulate in Almaty, demanding that Beijing release relatives and friends detained as part of China's repression of Muslims in Xinjiang.
August 26 marked the 200th day of uninterrupted protests in Almaty, according to Vlast.kz.
"I have been standing here for many months and will continue to stand until China releases my three sons, who are in prison for nothing,'' Khalida Akytkankyzy, a protester whom police detained in May and later released, told Caravanserai.
"I don't even know if they are still alive."
Thus far, only one of the protesters -- Kabylbek -- has had a loved one returned to Kazakhstan.
Kazakh authorities last October granted refugee status to four ethnic Kazakhs who fled Xinjiang to escape the Chinese government's repression.
Gulmira Kuatbekova, a lawyer for the Kazakhstan International Bureau for Human Rights and Rule of Law, called the decision a good political move.
"Kazakhstan needs to boost its credibility as a state. After all, these are our compatriots," she told Caravanserai.
Refugee status gives newcomers the right to work and engage in business in Kazakhstan, as well as the right to medical care and education, she said.
The next step is to obtain permission to live in Kazakhstan, she added, though the procedure is complicated for natives of China because they must provide migration authorities with a certificate confirming the renunciation of Chinese citizenship.
For obvious reasons, the Chinese consulate will not provide this document, forcing newcomers from China to seek refugee status rather than go through normal citizenship procedures.
"We will look for ways out of this situation," said Kuatbekova. "I hope Kazakhstan will take another step in the right direction."
Recognising China's violations
Kazakhstan's granting of refugee status to those fleeing China means that it officially recognises the violation of human rights in China and the threat to refugees' lives, said US-based Serikjan Bilash, leader of the human rights organisation Nagyz Atajurt Eriktileri (Real Volunteers of the Fatherland) and an ardent critic of Beijing's repressive policies.
"Kazakhstan has thus recognised the existence of concentration camps in Xinjiang, which the global community has been making noise about for several years now," Bilash said.
Nur-Sultan's decisions have already upset Beijing, which has responded to its neighbour with hostile measures at the border.
In mid-November, authorities in Xinjiang tightened customs restrictions on goods at the Kazakh-Chinese border, allegedly "to avoid the spread of COVID-19".
Since last November, China has refused to accept 12,000 railway freight cars with various Kazakh goods, preventing Kazakh exporters and freight car owners from fulfilling their obligations to partners and causing heavy losses, according to Kazakhstan Railways (KTZ).