VIENNA, Austria -- The Organisation for Security and Co-operation in Europe (OSCE) Tuesday (September 7) acknowledged that it had been unable to organise an annual human rights conference, a day after Western countries accused Russia of blocking attempts to hold it.
The Swedish chair had "done its utmost to try to reach consensus on the decisions" regarding the meeting, known as the Human Dimension Implementation Meetings (HDIM), it said in a statement to AFP.
"Despite extensive consultations and negotiations with the participating States, the Permanent Council has been unable to reach consensus to hold this year's HDIM as planned.
"This is very unfortunate," it said, adding it would continue its efforts.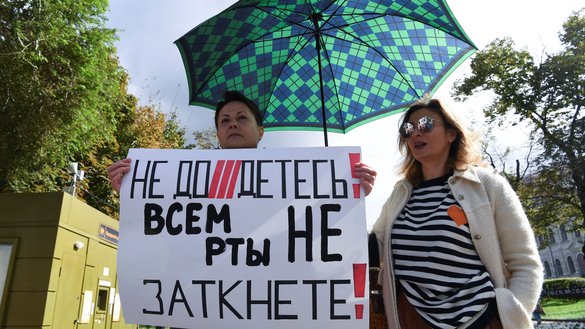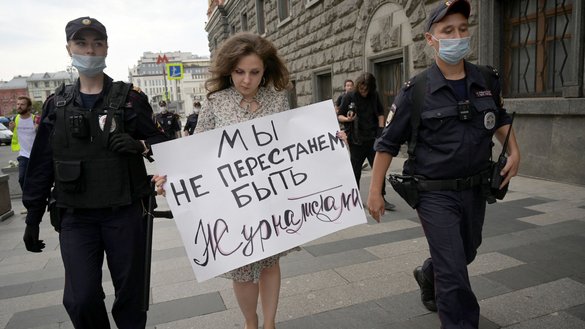 Russia's deficient record
A look at Russian regime behaviour under President Vladimir Putin makes clear why Moscow would prefer to prevent a human rights conference from taking place.
The US State Department's 2020 Country Report on Human Rights Practices: Russia, released this March, described the situation under Putin.
"Significant human rights issues included: extrajudicial killings and attempted extrajudicial killings... enforced disappearances; pervasive torture by government law enforcement officers that sometimes resulted in death... harsh and life-threatening conditions in prisons; arbitrary arrest and detention... severe suppression of freedom of expression and media..."
Alexei Navalny, the opposition politician who dared to challenge Putin's attempt to make himself "president for life" and exposed other government corruption, experienced that repression firsthand.
Navalny barely survived a Novichok nerve agent poisoning in 2020 and is now serving a two-and-a-half-year prison sentence on trumped-up charges.
Russian authorities also cracked down on freedom of the press this year, declaring the independent Dozhd TV channel and Meduza news website to be "foreign agents" as well as labelling the investigative outlet Proekt an "undesirable organisation".
Such actions forced several Russian media outlets also labelled as "foreign agents" to shut down because finding sponsors and advertisers became almost impossible, Reuters reported in August.
Once Russian Prosecutor-General Igor Krasnov declared Proekt "undesirable", it had to suspend operations immediately to protect its staff from fines and imprisonment, Reporters Without Borders said in a July statement.
Kremlin shirks responsibility
On Monday, the US mission to the OSCE posted a statement signed by the European Union, the United Kingdom and several other European countries denouncing Russia.
They and the OSCE's Swedish chair had been working since the beginning of the year to work out the details of what would be "the largest human rights event in the region", they said.
"We deeply regret that the flexibility, constructiveness and good faith that we have shown have not been reciprocated by the Russian Federation."
The HDIM attracts hundreds of senior government figures, international specialists in the field, campaigners and rights organisations.
During the event, the 57 OSCE member states take stock of the rights situation in their region.
Despite its importance, said the joint statement, Russia had consistently evaded its responsibility. The signatories urged Moscow to change its position and allow a consensus on the points in dispute.
The HDIM normally takes place every September, although it had to be cancelled last year because of the COVID-19 pandemic.
The OSCE was set up during the Cold War era as a forum to address security and human rights problems. Its membership covers European countries, Turkey, the former Soviet republics, the United States and Canada.
Last December, the Western powers agreed to a request from Russia that Kazakhstan be admitted to one of the four senior diplomatic posts in the OSCE leadership.
While they were hoping in exchange to secure Moscow's co-operation on human rights issues, Putin has said the organisation should concentrate uniquely on security, rather than on rights issues.