ALMATY -- A Russian politician's hateful rhetoric targeting Central Asians has drawn accusations of violating a Russian law against hate speech.
Aleksei Zhuravlev, a State Duma deputy representing Rodina, a nationalist conservative party, faced vehement backlash after he floated an initiative to create labour camps for immigrants.
In a series of tweets on September 12, Zhuravlev called migrant workers "immigrant scum" and said that the Russian authorities needed to "immediately get to work on neutralising migrant threats".
He then proposed adopting a so-called "two-track Criminal Code", which would impose "a significantly harsher punishment" on foreigners than on Russian citizens.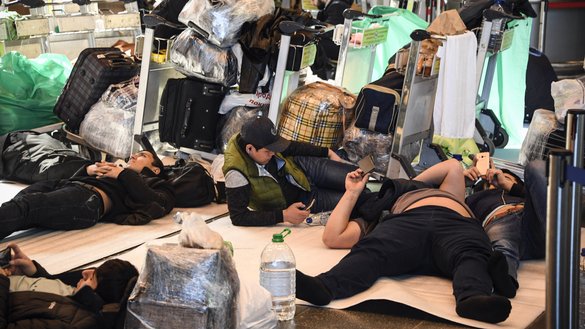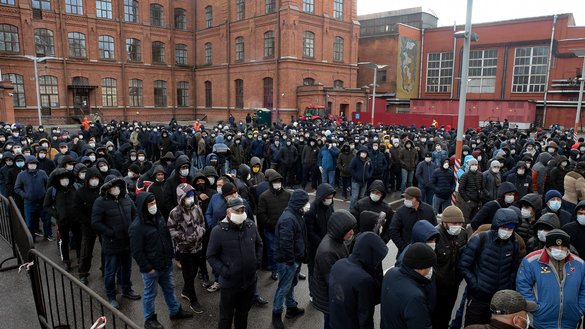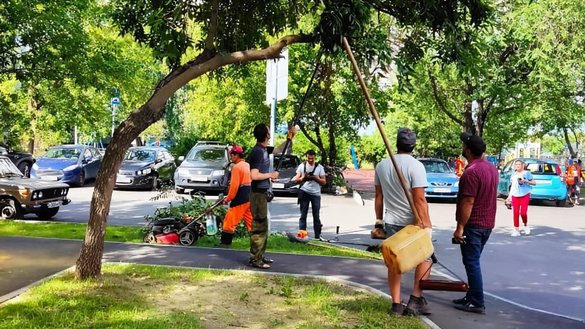 "It's time to put the uninvited 'guests' in their place!" Zhuravlev wrote.
"We need to send all migrant workers out of the cities and ship [them] -- if they're needed -- to large facilities in regions like the north or Siberia that don't have enough labour of their own," he added.
"And then we set up inter-ethnic labour camps there for migrants. Once you've done your job, get out of town! No enclaves or ghettos in our cities!" he added in the next tweet.
The Interior Ministry is obligated to "mercilessly crush ethnic crime", Zhuravlev claimed.
Zhuravlev's rhetoric comes as migrants who do the hardest jobs in Russia face discrimination, demands for bribes by police, and beatings by civilians and even by police.
'Fascism and racism'
Zhuravlev's tweets drew heavy fire from other Twitter users.
"Harping on ethnic crime is fascism and racism!" a Twitter user going by the handle izaurarussia wrote.
"The stupidity is unimaginable. Everyone should be equal before the law," wrote another user under the handle Herz94068208.
Citizens of Central Asian countries, from where most migrant workers in Russia hail, especially condemned Zhuravlev's remarks.
"There are a lot of us -- migrants in Russia -- and of course some of them break the law, but do Russian citizens really not break the law?" Bakhrom Islamov, an Uzbek waiter in a Moscow café, told Caravanserai.
"Crime has no ethnicity -- there are criminals from every country."
He pointed to Russian employers who hire migrant workers from Central Asia without signing a contract, confiscate their papers and basically enslave the workers for months.
"As if all of that were just a small thing, now they want to send us to labour camps?" Islamov said.
"I can't believe that Russian law enforcement is ignoring explosive statements like these," said Asel Baibolova of Nur-Sultan, a travel agent at a company called Tez Tour.
"Only someone with Nazi beliefs could spout that kind of nonsense."
Others have gone so far as to accuse Zhuravlev of breaking the law.
Zhuravlev's statements violate Article 282 of Russia's Criminal Code, Murat Ashimov, a lawyer in Bishkek, told Caravanserai.
"Article 282 stipulates a penalty for 'actions aimed at the incitement of hatred or enmity'," Ashimov said.
The maximum penalty for these actions is imprisonment for up to five years, he said.
"But who in Russia is going to put him in jail? He's a deputy, and that means he's untouchable," Ashimov added.
Russian lawmakers are bound first and foremost to abide by their own laws, said Ashimov.
Rampant prejudice
Zhuravlev's statements ironically come as Russia falsely accuses Central Asian countries -- namely, Kazakhstan and Kyrgyzstan -- of oppressing their ethnic Russian minorities.
On August 8, the Russian Presidential Council for Civil Society and Human Rights issued a statement on "unfriendly actions against our compatriots in Kyrgyzstan" and an "attempt to oppress Russian speakers based on linguistic and ethnic attributes".
The statement came out after local residents requested that workers in businesses serve them in Kyrgyz since the customers probably did not understand Russian well.
A similar campaign to salve the egos of Russian speakers in Kazakhstan flared up after a Kazakh blogger with nationalist leanings posted videos of workers failing to address customers in Kazakh.
On August 11, Konstantin Kosachev, deputy speaker of the Federation Council, Russia's upper parliamentary chamber, demanded that the Kazakh government "assess these disgraceful actions by homegrown nationalists that have nothing in common with the neighbourly relations between our countries and peoples".
However, official spokespersons for Kazakhstan and Kyrgyzstan denied the existence of Russophobia in their countries, asserting that these were merely unrelated commonplace incidents.
Problems of nationalism in Kazakhstan are more often manufactured than real, said Gaziz Abishev, a political analyst and editor in chief of the Turan Times news site.
In contrast, chauvinism and racism as a phenomenon are widespread in Russia, whose authorities do not see a problem in that, Abishev said.
"You have the right to teach others tolerance and love of humanity only if you yourself uphold those values in practice," Abishev told Caravanserai.
Meanwhile, tolerance in Russia is decreasing every year.
In 2020, almost one in four respondents to a survey reported a negative attitude toward migrants, representing a 7.5% increase in hostility from previous years, Magomedsalam Magomedov, deputy head of Russia's Presidential Executive Office, said at a cabinet session in April.
The aggressive rhetoric from high-ranking officials in Russia is influencing this deterioration in attitudes toward migrant workers, said Islamov the Uzbek migrant.
"Many people believe what politicians say, and they're starting to treat us worse -- on the street, in stores, on the subway," Islamov said. "Russia is becoming more and more prejudiced."