UNITED NATIONS -- With every passing day, the true face of the Taliban shows itself more, as the group issues decrees that harken back to the dark days of its previous rule when Afghans had few freedoms and opportunities.
While much of the world has adopted a wait-and-see approach to engagement with the Taliban, hoping they can pressure the group to adopt more moderate policies toward women, minorities, and other parts of daily life, China has shown it is ready to build -- or buy -- friendly relations with the group.
Despite promises of a representative and diverse government, the Taliban formed a government comprised of extremist mullahs. No non-Taliban and no women were included.
Beijing, instead of pressuring the group about its hollow promises as most other world powers have done, has pledged millions of dollars in aid to the interim Taliban government as the group imposes its harsh rule across Afghanistan.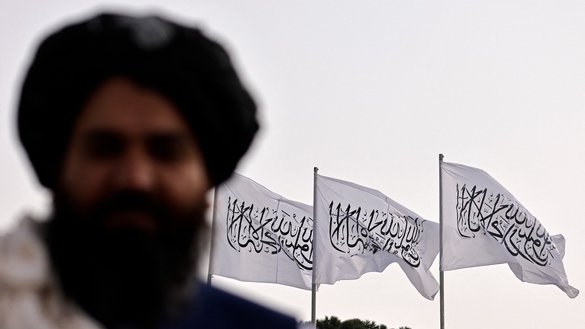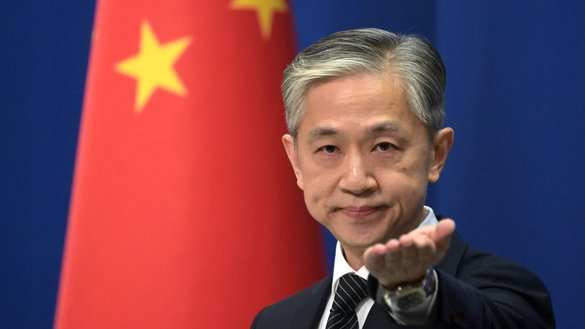 China pledged $31 million in immediate aid to the group on September 8 and another $15 million in aid and 3 million doses of Chinese-made coronavirus vaccines last Sunday.
Chinese Ambassador to Afghanistan Wang Yu met with Khalil al-Rahman Haqqani, the Taliban's acting minister of refugees and repatriations, on Sunday in Kabul to announce the latest assistance.
Wang congratulated Haqqani on his appointment and said China was "ready to co-operate and provide unconditional assistance to Afghanistan", according to a Taliban statement posted to Facebook.
Haqqani -- who is subject to US and UN sanctions and is designated by the US Treasury Department as a global terrorist with a $5 million bounty -- assured China that the assistance would be "transparently distributed to internally displaced persons (IDPs) and other beneficiaries as soon as possible", the statement said.
The amount and type of aid received, and its distribution process, will be impossible to independently verify as the Taliban now control Afghanistan's finances.
Facing an uncertain future
The aid announcements come as the Taliban violently repress growing protests across the country over their harsh style of rule and curtailment of freedoms and rights.
One month after seizing power and pledging a softer version of their previous regime, the Islamists have incrementally stripped away Afghans' freedoms.
The Taliban's Ministry of Education last Friday excluded girls and female teachers from returning to secondary school, while ordering boys and male teachers back to the classroom.
Facing international criticism over the decision, Taliban spokesman Zabiullah Mujahid Tuesday said that Afghan girls would be allowed to return to school "as soon as possible".
"The work is continuing over the issues of education and work of women and girls," he said at a news conference, without providing a time frame for when schools will reopen to girls.
Many seriously doubt the group will honour the pledge, which comes after the Taliban also slashed women's access to work, with officials telling them to stay at home for their own security until the authorities can implement segregation under the Taliban's restrictive interpretation of sharia law.
"This happened last time," a woman teacher told AFP on Monday, referring to the Taliban's 1996-2001 rule of Afghanistan. "They kept saying they would allow us to return to work, but it never happened."
That uncertainty and a lack of jobs are forcing educated youth to leave the country in what some have described as a "tragedy for Afghanistan".
Rushing to court the Taliban
Observers say Beijing is overlooking the Taliban's repression because a co-operative administration in Kabul would open economic opportunities for China, namely an expansion of its massive overseas infrastructure drive, the Belt and Road Initiative (BRI).
Among other goals, the BRI is meant to facilitate the extraction and shipping of poorer countries' natural resources for Chinese benefit.
A co-operative administration in Kabul would pave the way for an expansion of the BRI into Afghanistan and through the Central Asian republics.
China is likely also eyeing Afghanistan's untouched trillion-dollar trove of minerals.
The Taliban meanwhile may consider China a crucial source of investment and economic support, either directly or via Pakistan, a close Beijing ally.
China wants to deepen "friendly and co-operative" relations with the Taliban, Chinese Foreign Ministry spokeswoman Hua Chunying said August 16.
"The Taliban have repeatedly expressed their hope to develop good relations with China, and that they look forward to China's participation in the reconstruction and development of Afghanistan," she said.
Alliance of convenience
In this alliance of convenience, the Taliban seem willing to overlook China's repression of millions of Muslims in Xinjiang, while Beijing is saying little of the Taliban's militant ideology and violent campaign to overthrow the Afghan government.
By signing deals with the Taliban, China hopes to keep the Taliban publicly neutral on the Uighur issue in Xinjiang.
Beijing has imprisoned more than one million Uighurs and other Turkic Muslims -- including ethnic Kazakhs and Kyrgyz -- in as many as 400 detention facilities that include "political education" camps, pretrial detention centres and prisons.
After initially denying the camps existed, Beijing now defends them as "vocational training centres" aimed at stamping out terrorism and improving employment opportunities.
These facilities, however, are widely reported to be involuntary detention centres that some have likened to "concentration camps".
Certain crimes committed in Xinjiang by Chinese authorities have been particularly galling to Muslims around the world, including the arbitrary detention of more than 1,000 imams and religious figures in the region, the destruction of about 16,000 mosques, forced organ harvesting, and the systematic rape and forced sterilisation of Muslim women.
The Taliban, who portray themselves as defenders of Islam, seem willing to overlook the slaughter and enslavement of Muslims -- for the right price.
The insurgents want to "have good relations with all countries of the world", Taliban spokesman Suhail Shaheen told AFP in July.
"If any country wants to explore our mines, they are welcome to," he said. "We will provide a good opportunity for investment."