KHUJAND -- The family members of deceased Tajik foreign fighters are still feeling the repercussions of the insurgents' fatal decisions to embrace extremism abroad.
While many of the children whom the Tajik government brought home from Syria, Iraq and Afghanistan in 2019-2020 started school for the first time this September, 13-year-old Abdullo Khoshimov of Spitamen district, Sughd province, remains home-schooled.
Abdullo's parents died in the Afghan-Pakistani region years ago, orphaning him and his two sisters. Abdullo, meanwhile, lost his legs to frostbite during his time in the mountains of Afghanistan.
The children's grandfather, Yokubjon Khoshimov, travelled to Afghanistan in September 2019 to bring home Abdullo and his sisters after Afghan authorities allowed several Tajik women and children to return from Afghan prisons.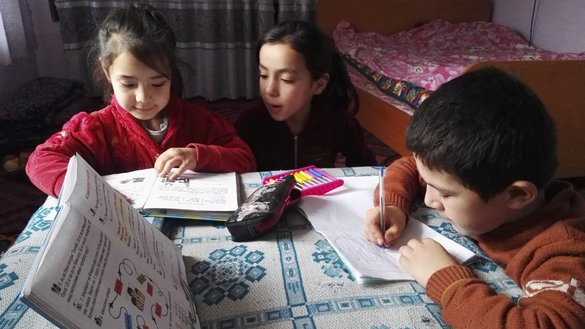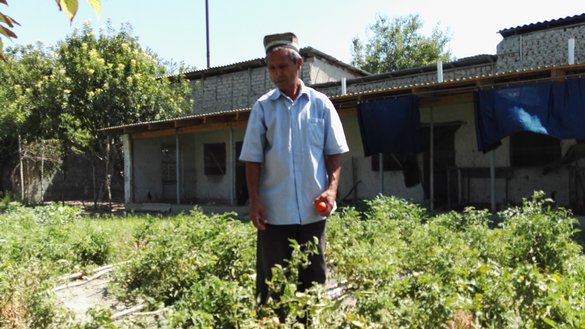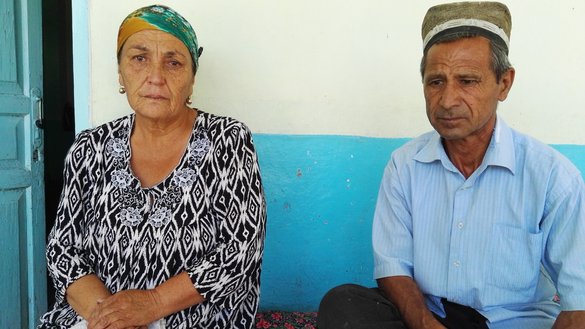 "The local authorities [in Tagoyak jamoat (municipality)] helped with money," Khoshimov said. "Personnel from the Tajik embassy accompanied me everywhere and assisted with everything."
Abdullo did not want to enter first grade with much-younger children and preferred to study at home, so municipal authorities of Spitamen district assigned teachers to work with him.
Meanwhile, his sisters, who are younger than Abdullo but suffered less trauma than he did in Afghanistan, entered second grade this year.
"The boy is full of hopes and aspirations that he will make up for lost time and catch up with his peers in terms of education," Khoshimov said. "And I will try to give to him what I could not give to my sons."
The story of the Khoshimov family
The story of Abdullo's parents and uncle -- all natives of Spitamen district, all dead -- is not unlike those of other extremists.
Abdullo's father, Tojiddin Khoshimov, travelled to Russia in 2009 to work at a Moscow construction site, regularly sending money home to his wife, Munojot Aliyeva, and his parents.
In January 2012, he asked his father to send his wife and children to Moscow, explaining that he found it difficult to be without his family. At the time, they had two children.
Once the family was reunited, his son stopped calling, the elder Khoshimov recalled.
"We began to show our concern when a year passed, then two," he said.
A little earlier, somewhere in the fall of 2010, law enforcement agencies detained Yokubjon Khoshimov's younger son, Akmal Khoshimov, in connection with charges of participating in the activities of banned organisations.
Yokubjon visited the Interior Ministry (MVD), doubting the rumours about his son's arrest and alleged affiliation with extremists.
Later, when Akmal was sentenced to 27 years in prison, Yokubjon realised the gravity of his son's crimes.
Akmal was killed in a riot at a Khujand prison in November 2018.
Akmal's conviction may have been what led Tojiddin to flee Moscow, according to security officials, and he and his family reportedly reached Pakistan in 2012 via Turkey and Iran.
Like many Tajiks and Uzbeks, they settled in North Waziristan, Pakistan, and Tojiddin crossed the border to take part in fighting government forces in Afghanistan.
According to some accounts, Tojiddin and Munojot were killed during an operation conducted by the Pakistani army against foreign militants in North Waziristan in June 2014.
The exact circumstances of their deaths is unknown. Even Abdullo, who was about seven years old at the time, does not know or remember how his parents died.
A difficult life
Two fellow militants who were from the same district as Tojiddin and close to the family -- Shakarbek Sodikov (Abu Jafkhar) and Khoshimboy Gadoyev (Zakariya) -- took the children to Badakhshan province, Afghanistan, according to Shafoathon Khomidova, the wife of a Tajik militant who lived in Mir Ali, North Waziristan.
Life in Afghanistan was hard for Abdullo after the deaths of his parents.
Kafkhar and Zakariya left the orphaned Khoshimov children, who now included a girl born in Pakistan, with neighbours as they carried out insurgent missions, and Abdullo himself had to chop firewood in the high snow-capped mountains of Afghanistan. This was likely when he suffered frostbite, said Khomidova.
In November 2015, Afghan government forces launched special operations against "Islamic State" (IS) militants and other Islamist militias in Badakhshan with the support of the US military, killing many fighters from the Islamic Movement of Uzbekistan (IMU) and from Jamaat Ansarullah, nicknamed the "Tajik Taliban".
Some militants and their wives surrendered, which was how Abdullo and his sisters ended up in the Afghan prison in which Khoshimov found them.
Khoshimov is now saving money to treat his grandson and to purchase prostheses for him, but it is not easy.
"I have a small plot of land. It is barely enough to feed us," he said. "My wife and I receive small pensions."
"By every measure, our family is indigent and in need of help... I have to raise three grandchildren and give them an appropriate education so they don't repeat the mistakes of their parents," Khoshimov said.
Tajik repatriations
In addition to extractions from Afghanistan, Tajikistan's government has been working to repatriate Tajik women and children from Iraq and Syria.
Details on the whereabouts of 84 children who returned from Iraq in April 2019 are scant.
The children are known to have gone through a rehabilitation process at one of the sanatoriums in the Varzob Gorge. Authorities then sent them to several boarding schools.
A small number might have gone to relatives.
Meanwhile, Tajik officials earlier this year announced they were working to repatriate about 800 family members of IS foreign fighters from two Kurdish-controlled camps in al-Hasakeh province, Syria.
"We are constantly in contact with Syria's Foreign Ministry, and if an opportunity arises, we intend to bring home as many of our women and their children from Syrian camps as possible," Tajik Ambassador to Kuwait Zubaidullo Zubaidov said in a phone interview.
"Last year we even made lists of people who wish to return, but the COVID-19 pandemic became an obstacle, causing many countries to close borders and cancel flights," he said.