WASHINGTON, DC -- Over the past two years, Chinese authorities have seized and sold at auction assets from Uighur business owners worth tens of millions of dollars, according to Uighur advocates and independent media outlets.
The auctions are part of a broad Chinese Communist Party (CCP) campaign to "Sinicise" China's ethnic minorities and crack down on Uighur and other Turkic speaking Muslims -- including ethnic Kazakhs and Kyrgyz -- in the Xinjiang region.
Since 2019, Xinjiang courts have put at least 150 assets belonging to at least 21 people and valued at $84.8 million up for auction on the e-commerce website Taobao, owned by the Alibaba Group, one of China's largest tech and online retail companies.
The listings were compiled by the Uyghur Human Rights Project (UHRP), an advocacy group partially funded by the US government, and corroborated by the Wall Street Journal.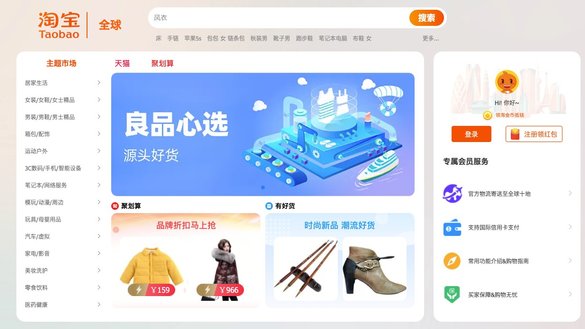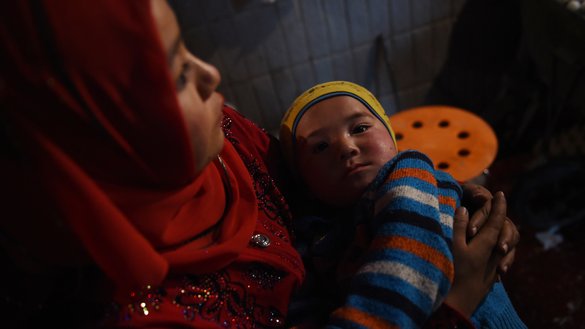 The seized assets range from home appliances to real estate and company shares.
The individuals whose assets were seized "have been imprisoned on politicised charges of 'terrorism' and 'extremism' (or some variation thereof) in a highly secretive process of arrest and trial that appears to fall outside judicial due process, in violation of China's own laws", UHRP said in a statement September 24.
"These judicial auctions represent further evidence of the scope of the crackdown on Uyghur society, as well as the speed and lack of due process with which the campaign is taking place," it said.
'Absurd' charges
The definition of "terrorism" is vague in the Chinese judicial system. Charges are often levied against Uighurs and other Turkic Muslims for innocuous behaviour such as travelling abroad, contacting relatives overseas or engaging in mainstream religious practices.
"The broad and consistent accusations against wealthy Uyghur businesspeople of 'aiding terrorism' or 'helping terrorist activities' seem absurd given the secrecy of their trials and the seizure of their property by the state," UHRP said.
One reason for such charges is sending or receiving money from abroad -- a normal business activity.
Chinese authorities are likely targeting wealthy Uighur businesspeople as members of the "social elite", which also includes intellectuals and religious leaders, UHRP said.
Hundreds of Uighur intellectuals have been imprisoned or forcibly disappeared since April 2017, UHRP reported in 2019, adding that many more Uighur intellectuals are likely "suffering serious human rights violations".
The rounding up of Uighur linguists, scholars and publishers is seen by advocacy groups as part of a campaign by the CCP to erase the ethnic group's identity and culture and assimilate it into the Mandarin-speaking Han majority.
Furthermore, authorities have arrested more than 1,000 imams and religious figures since 2014 as part of Beijing's continuing crackdown on Muslims in the Xinjiang region, UHRP reported in May.
They were "detained for their association with religious teaching and community leadership", it said.
The sentences reflect the harsh nature of Xinjiang "justice": 96% were sentenced to at least five years and 26% to 20 years or more, including 14 life sentences.
A 'threat' to the CCP
The government perceives influential Uighurs -- including businesspeople, intellectuals and religious leaders -- "as a threat to [CCP] and state authority due to their status outside of official institutions and their role in maintaining Uyghur culture", according to the UHRP.
While many Uighurs take pride in their reputation throughout Central Asia as being business savvy and entrepreneurial, Chinese government narratives paint Uighurs as "impoverished" and their culture as "backwards".
According to Beijing, Uighurs need "re-education" and "the leadership of the CCP to transform them into a productive industrial workforce so they can 'get rich'," UHRP said.
This is how Chinese authorities justify the imprisonment of more than one million Uighurs and other Turkic Muslims in as many as 400 detention facilities that include "political education" camps, pretrial detention centres and prisons.
After initially denying the camps existed, Beijing now defends them as "vocational training centres" aimed at stamping out terrorism and improving employment opportunities.
But numerous independent investigations into the camps show a much darker reality.
A BuzzFeed News investigation published in August 2020 uncovered hundreds of compounds in the Xinjiang region bearing the hallmarks of prisons or detention camps, many of which had been built over the past three years.
Further investigations published last December revealed that the communist state has continued to build more than 100 new detention facilities in Xinjiang.
In subsequent investigations, former detainees and guards revealed that Muslim women in these camps are systematically raped, tortured and sexually abused.
Witnesses and former detainees described torture by electric shock, including rape by guards using electrified sticks, food deprivation, beatings, gang rape and forced sterilisation.
The United States and other Western governments, human rights watchdogs, and legal analysts say that Beijing's actions in Xinjiang amount to genocide.
In this context, the evidence of the dispossession of Uighurs is particularly disturbing, UHRP said, as "seizure of property has been a feature of genocides throughout history."
'Chinese unity' at any cost
While the pressure is mounting for China to take responsibility for the repression of Muslims in the country, the Chinese regime has doubled down in defence of its actions.
"Places inhabited by ethnic minorities, such as Xinjiang and Tibet, have stood out as shining examples of China's human rights progress," Foreign Minister Wang Yi said in February.
Rights groups and activists say Tibetans have also suffered harsh restrictions on their religion and culture under Chinese rule -- including the demolition of monasteries.
Reporters are banned from independent reporting in Tibet, where Beijing insists it has brought development to a previously backward region.
The crackdown in Xinjiang is part of the CCP's five-year "sinicisation" plan launched in 2018.
Under the plan, authorities have been removing mosque domes, minarets and other symbols of Islamic architecture, and banning mosques from playing the adhan (call to prayer) on loudspeakers.
The plan is being actively implemented throughout China, and not just in the majority-Muslim Xinjiang region.
President Xi Jinping has been pushing for "sinicisation" for years.
In a speech in August, Xi said religious and ethnic groups should "hold high the banner of Chinese unity".