ALMATY -- Kazakhs are joining legions of Muslims in condemning the Chinese government's silencing of a Koran app trusted by millions of users worldwide, an act that one analyst denounced as "a continuation of China's harsh anti-Islamic policy".
Earlier this month, Apple removed the Quran Majeed app from its App Store in China, disabling it for almost a million users, according to the application's developer, Pakistan Data Management Services (PDMS).
The Quran Majeed app is "trusted by over 25 million Muslims globally", according to PDMS. But, without citing evidence, Beijing claimed it contains illegal religious texts.
The app's users read or listen to recitations of the Koran, keep track of prayer times, locate the direction of the Qibla, and watch live coverage of Mecca and Medina, among other things, according to PDMS.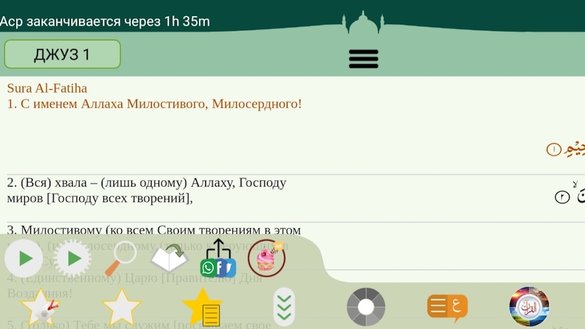 An extension of Chinese oppression
China keeps trying to eradicate Islam on its territory and has therefore made it difficult to access the Koran's sacred texts, say Kazakh observers.
"I know the Quran Majeed app. It doesn't contain anything except the verses of the Koran, holiday reminders, and times to perform prayers. And there are no suspicious, let alone extremist, texts in it," extremism prevention specialist Asylbek Izbairov of Almaty told Caravanserai.
The deletion within China of the app is typical of Chinese policy toward Islam and the country's Muslim inhabitants, said Izbairov.
"China's harsh anti-Islamic policy... is known throughout the world because of its 're-education' camps," he said, citing the internationally denounced prisons holding more than a million Uighurs and other Muslims in Xinjiang region.
The detainees in Xinjiang include ethnic Kazakhs and Kyrgyz, even citizens of Kazakhstan and Kyrgyzstan who were swept up into the Chinese net when visiting relatives.
Reminder of Soviet days
The removal of the Koran app, which came without a court ruling, is reminiscent of Soviet practice, said Izbairov, citing Soviet authorities' persecution of religious leaders often without bothering to hold trials.
"The policy of assimilating small ethnic groups in China is accelerating," he said.
However, "ethnic groups such as the Dungans and Uighurs have not and will not assimilate as long as Islam exists", he predicted.
The atheist Chinese Communists, like their defunct Soviet counterparts, have no use for the alternate belief system posed by Islam, he said.
"They want to destroy Islam... to support the party's course toward secularism in society," he said of the Chinese regime.
"Ideologically, China's policy is: cut off believers from the source of information. This explains the removal of the app," said Rustam Saduyev, director of the Kokshetau office of Akniyet, an NGO specialising in outreach to and rehabilitation of former extremists.
Across China, the regime is also demolishing symbols of Islamic architecture and ordering political education in mosques.
Saduyev credited the Uighurs with refusing to bow down even after the "creation of camps for Muslims".
"The Uighurs did not become silent. They began to fight for their right to worship," he said.