ALMATY -- Russia's use of natural gas supplies as a means to fulfill its geopolitical goals in Europe has not gone unnoticed by observers in Central Asia.
Moldova and Russian energy giant Gazprom October 29 said they had extended a deal to supply gas to the ex-Soviet country, which faced severe shortages after Moscow hiked prices.
The new five-year arrangement calls for substantially lower rates than the almost $800 per 1,000 cubic metres that Gazprom was charging briefly in October.
The announcement came after accusations of Russian pressure on Moldova to give up its pro-Western orientation.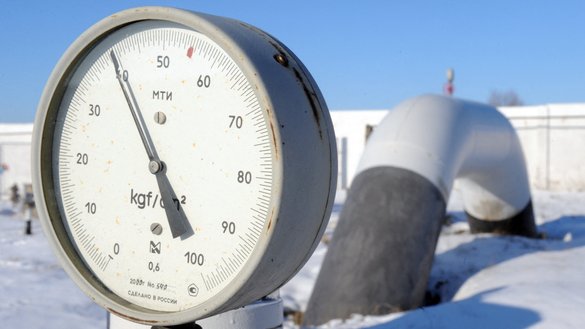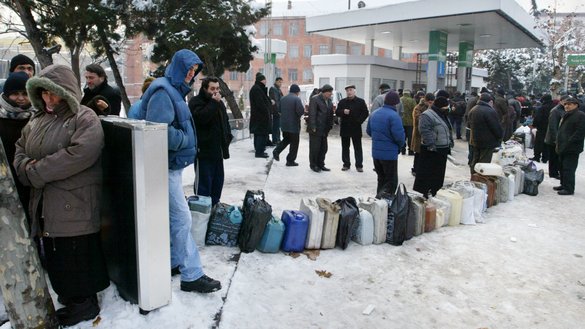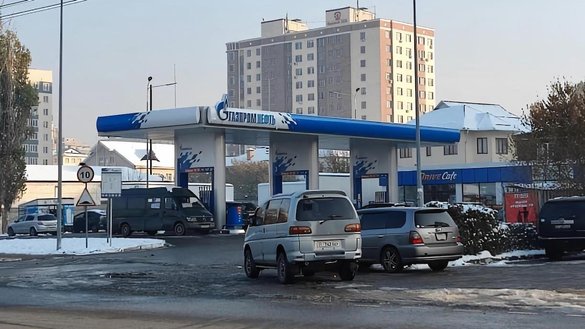 Chisinau had announced a state of emergency due to a severe gas shortage after Gazprom, the Kremlin-controlled energy giant and Moldova's sole gas supplier, raised prices for the impoverished nation ahead of winter.
Josep Borrell, the European Union (EU)'s top diplomat, October 28 accused Russia of using gas as a "geopolitical weapon" against Moldova and pledged to support Moldova's pro-Western government in resolving the crisis, AFP reported.
"We see attempts by Gazprom to put political pressure in return for lower gas prices," Borrell said after conferring with Moldovan Prime Minister Natalia Gavrilița in Brussels, according to an EU statement.
"Gas is a commodity; it's being bought and sold, sold and bought, but it cannot be used as a geopolitical weapon," he said.
The Kremlin claimed the dispute was "absolutely commercial", denying that it was using its energy might to try to pull ex-Soviet Moldova back under its sway after Gavrilița vowed closer ties to the EU following elections in July.
However, Gazprom officials proposed cheaper gas if Moldova agreed to back out of a free-trade agreement with the EU, shelved energy market reforms it had agreed to with Brussels, and joined the Russian-led Eurasian Economic Union (EEU), the Financial Times reported October 26, quoting anonymous sources familiar with the discussions.
'Gas aggression'
Moscow also has been accused in Europe of exacerbating an energy crisis on the continent that has seen gas prices surpass records in recent weeks as economies ramp up after the easing of pandemic restrictions.
Ukrainian President Volodymyr Zelenskyy on October 22 accused Moscow of orchestrating Europe's energy crisis and urged the EU to work with Kyiv against Russian "gas aggression".
"There is a real gas aggression against the European Union," Zelenskyy told AFP in exclusive written comments, saying there was an "unprecedented need for joint efforts" in Europe and calling on Brussels to work with Kyiv on solutions.
This is not the first time that the Kremlin has used such tactics.
Then-President Mikhail Saakashvili of Georgia accused the Kremlin of being behind two explosions on the Mozdok–Tbilisi natural gas pipeline in North Ossetia on January 22, 2006, suspending gas supply to his country.
Russia deliberately cut off Georgia's gas supply to pressure it into surrendering ownership of its domestic gas pipeline network to Moscow, timing it with the coldest time of year in Georgia, he charged.
Workers eventually repaired the pipeline. Georgia has since diversified its gas sources to include Azerbaijan.
Central Asians alarmed
Observers in Central Asian countries, especially those in the EEU -- Kazakhstan and Kyrgyzstan -- have raised concerns that Russia could direct its predatory gas policies toward their nations.
Members of the EEU have close energy ties with Russia and already face disadvantages from being part of a trading bloc that the Kremlin dominates.
Kyrgyzstan, whose gas industry is controlled entirely by Russia, has already experienced being at the Kremlin's mercy.
Natural gas prices rose for Kyrgyzstan at the height of the pandemic in spring 2020 as oil and gas prices worldwide plummeted, leading some lawmakers to reconsider the nation's deal with Gazprom.
Under the deal, gas prices are set in US dollars, making Kyrgyzstan vulnerable to rises in the dollar's exchange rate, then-Deputy Prime Minister Erkin Asrandiev noted in April 2020.
"We're studying this issue now within the EEU. We're in the process of sorting out the question of paying for gas and oil in the national currency [Kyrgyz soms]," he told a session of parliament then.
Gazprom, however, is still "selling Kyrgyzstan gas at the highest prices", analyst Shaiyrbek Mamatoktorov told Radio Free Europe/Radio Liberty (RFE/RL)'s Kyrgyz service.
"Russia's Gazprom buys gas from Uzbekistan for $120 [per 1,000 cubic metres] and sells it to us for $250. By comparison, Tajikistan, which doesn't belong to the EEU, signed an agreement with Uzbekistan and buys gas for $120," Mamatoktorov said in April 2020.
Meanwhile, the price of natural gas had dropped to $75 on the global market, he noted.
"Where are the union and partnership we supposedly have?" he asked.
Earlier, in July 2013, Bishkek sold its state-owned gas distribution company, Kyrgyzgaz, to Gazprom for the token sum of $1 to save it from bankruptcy and to satisfy domestic demand for natural gas.
Many saw the move as enabling Russia to expand its influence in Kyrgyzstan, which began to depend on Russia for gas supplies instead of on Uzbekistan and Kazakhstan.
Gazprom's pricing policy in Kyrgyzstan in 2020 and its current treatment of Moldova demonstrate the dangerous consequences of energy dependence on Russia, according to Elmira Suranchiyeva, a Bishkek-based economist.
"What does this mean? That Russia can leave you without heat during the harsh winter if you're 'naughty and disobedient'," Suranchiyeva told Caravanserai.
'The next Moldova'
Russia has also sought to earn money by exporting electricity to Kazakhstan at inflated prices.
Alexandra Panina, a director at Inter RAO, a Russian state-owned operator that exports and imports electricity, announced on October 28 plans to start selling electricity to Kazakhstan in November at higher prices than what Kazakhstan ordinarily pays.
Kazakh law prohibits electricity imports if the country has no energy shortage.
However, a surge in the number of bitcoin miners, who mainly moved to Kazakhstan from China to escape a crackdown by Beijing, has led to increased electricity consumption that Panina is citing to justify the higher demanded prices.
Talks with Kazakhstan are already under way, said Panina, a claim not corroborated by Nur-Sultan.
Although Kazakhstan is not at risk of succumbing to energy dependence on Russia in the foreseeable future, the government needs to try to preserve the status quo and guarantee the country's energy independence, Tanat Kozhmanov, an Almaty journalist and author of a book on Kazakhstan's oil and gas industry called "Energy in the Flow", told Caravanserai.
"It's no secret that Moscow is using all its leverage, including gas, to reinforce or regain its influence over the countries in its zone of geopolitical interest," Kozhmanov said.
"We must not become the next Moldova."