TASHKENT -- Russia's education initiatives in Central Asia are another part of Moscow's malicious hybrid warfare tactics in the region, observers warn.
Russian Foreign Minister Sergey Lavrov last month announced plans for the creation of Kremlin-backed schools in Tajikistan and Uzbekistan.
"Five schools offering the whole Russian curriculum and using Russian teaching methods are being set up in Tajikistan. A similar programme is being prepared for Uzbekistan," Lavrov said October 15 in Moscow, at the 7th World Congress of Compatriots Living Abroad.
Russia is interested in making this a model project for all allies and strategic partners, he said, according to RIA Novosti.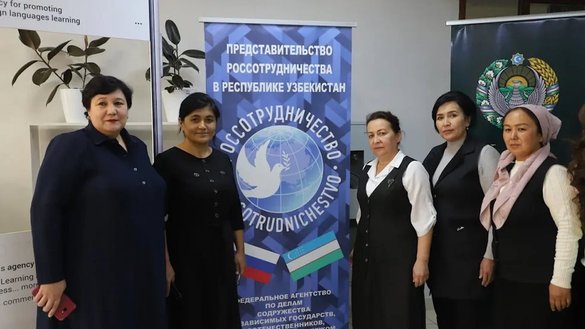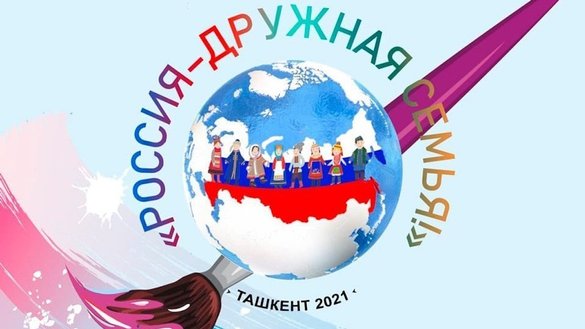 "There is also a longstanding system of campuses of Russian universities in CIS [Commonwealth of Independent States] countries, and it is apt to expand and develop," he said.
A separate project initiated last year has sought to send Russian teachers to Uzbekistan.
In October 2020, Russia's Ministry of Education, Uzbekistan's Ministry of Public Education, and Uzbek-born Russian oligarch Alisher Usmanov's Art, Science and Sport Charity Foundation signed a memorandum to launch the "Class!" humanitarian project.
As part of "Class!", 100 Russian teachers were slated to come to Uzbekistan in 2021, with 100 more to be added every year through 2030, Nuz.uz reported at the time of the announcement.
Under the programme, about 30,000 Uzbek teachers are expected to take advanced training courses in Russian.
A 'soft power' strategy
Russia has acknowledged that "soft power" -- using culture and political ideas for influence -- is essential as part of its foreign policy strategy adopted in 2016.
The strategy included popularising Russian language and culture in Central Asia by implementing a special "Russian Language" programme for 2016–2020 with a budget of $122 million.
Rossotrudnichestvo, also known as Russian House, is one of Moscow's main vehicles for educational, cultural and humanitarian initiatives in Central Asia.
In June, Russian House, alongside the Kremlin-backed organisations Association of Volunteer Centres and the Russian Humanitarian Mission, began work on the international humanitarian project Russia: Mission Good Deeds.
One objective of the mission is to support local education initiatives in countries including Kazakhstan, Belarus, Kyrgyzstan, Moldova, Azerbaijan, Uzbekistan and Armenia.
"The task in Uzbekistan is to provide assistance to local NGOs if they decide to open a kindergarten, school or something else," Rossotrudnichestvo director Yevgeny Primakov told Sputnik at the time.
"Contact Russian House, and we will look for ways to support you -- whether with funding, which is traditionally difficult, or with teaching techniques, teacher training, refresher courses, on-the-job training, textbooks and so on," he said.
Studying in Russia
Other tactics used by Moscow include encouraging Uzbeks to study in Russia and opening Russian university campuses in Uzbekistan.
Russia is the foreign country with the most universities in Uzbekistan: 15 Russian satellite campuses operate in Tashkent and the regions.
On October 1, the Russian State University of Cinematography (VGIK) opened a campus in Tashkent -- the university's only location outside Russia.
Uzbekistan, meanwhile, is among the top five foreign countries whose citizens travel to Russia to study. As of 2020, more than 35,500 Uzbeks were enrolled in Russian universities, Ritmeurasia.org reported in May.
This academic year, Russia raised its quota of Uzbek students admitted to study for free to 405, Kun.uz reported in January. Sources differ on whether the previous quota was 223 or 228.
The Kremlin plans to implement a series of projects as part of a strategic government initiative titled "Russia: A Great Place to Work and Study", Russian Deputy Minister of Economic Development Dmitry Volvach announced in early November, according to Podrobno.uz.
The project largely involves increasing the number of Russian language teachers abroad as well as the number of foreign students studying in Russia, including from Uzbekistan.
Hybrid warfare
The intent of such initiatives has not gone unnoticed in Central Asia.
"I think this is a sort of hybrid warfare, and a variation on Russia's policy of hybrid pressure on Uzbekistan," said Tashkent-based political analyst Anvar Nazirov.
"Russia is using its language to shore up its influence and show its people that the country is strengthening its position in Central Asia by disseminating and boosting the language," he said.
"For Russia this is a one-way street, and it's trying to promote the language."
"Not surprisingly, the world isn't receptive to Russian because Russia's international authority has declined," he said.
"Focusing on developing military capability and on seizing foreign territory has not ... helped bolster Russia's position as an economic or scientific power, and consequently Russian is losing its strength," Nazirov said.
"Of all times, why is this large-scale promulgation happening now, and how much does it violate or not violate Uzbekistan's sovereignty? To what extent is Russia meddling in our domestic affairs?"
These questions require examination, he said, since it is "important to draw a red line Russia shouldn't cross and to keep Russia from imposing its language policy in Uzbekistan".
At the same time, these initiatives have the backing of pro-Kremlin media and bloggers, according to Anora Sodikova, editor-in-chief of the website Rost24.uz.
Uzbek attitudes toward topics such as the United States and COVID-19 vaccines are shaped by Russian media, she said.
Officials are ignoring "propaganda attacks" from Russia and Russian-language bloggers regarding the language issue in Uzbekistan, she said.
"When Uzbek officials post news in their messaging apps and social network pages, they do so in Uzbek and Russian," Sodikova said.
She cited Tanzila Narbayeva, chair of the Uzbek senate, as one example during a roundtable discussion in Tashkent on October 21, Uzbek Language Day.
"Why does she post in those languages? Why not in Uzbek and Karakalpak, which would be politically proper?" Sodikova said, referring to the language of the Karakalpak minority. "If they want to share their thoughts with the world, why don't they do it in English?"
"At a time when we're worried about Uzbek, and when propaganda wars are being waged with the participation of the Russian-language press, why aren't we criticising officials for putting out information in Russian? I don't get it."
"Failing to speak out about this is a mark of cowardice," she said. "We should be ashamed."