World leaders have agreed to draw up more sanctions on the Wagner Group, a shadowy Russian private mercenary group closely linked to the Kremlin.
Wagner mercenaries have been tied to a string of hotspots around the world, notably conflicts in Ukraine, in several African nations and in the Middle East.
"There is consensus to move forward in order to take restrictive measures against this group," Josep Borrell said Monday (November 15) after a meeting of European Union (EU) foreign ministers in Brussels.
The sanction proposals will be drafted by EU experts and discussed further when foreign ministers meet again in December, he said.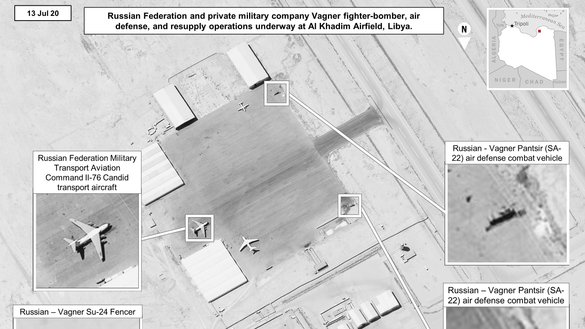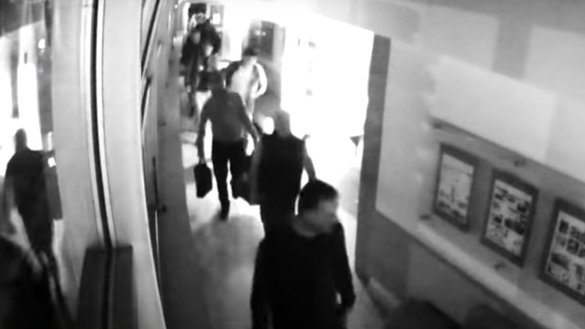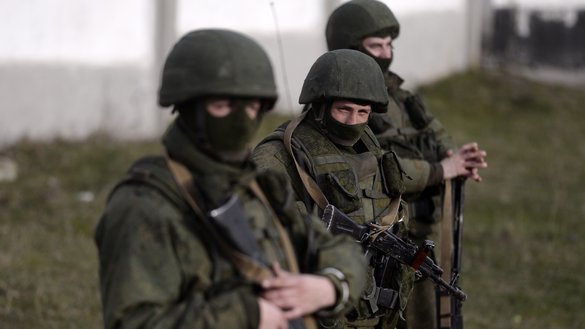 EU member France has been spearheading the moves to target Wagner.
Paris fiercely opposes a reported deal between the group and Mali's military junta to send 1,000 contractors to the country.
Since 2013, France has deployed thousands of troops as well as air power to Mali and the wider Sahel region, where they carry out operations alongside local forces against Islamist rebels linked to al-Qaeda and the "Islamic State" (IS).
Mali, a poor and landlocked nation home to at least 20 ethnic groups, is battling militant attacks and intercommunal violence, which often spills over to neighbouring countries.
Increasing scrutiny
The Kremlin came under scrutiny earlier this year from France and Germany over a reported deal to send 1,000 fighters from the Wagner mercenary group to the conflict-ridden state.
"We realise the need to support Mali's ability to combat terrorism," Russian Foreign Minister Sergey Lavrov said November 11 during talks in Moscow with his Malian counterpart, Abdoulaye Diop.
"We provide the country with the necessary equipment, weapons and ammunition. We will do whatever is necessary to prevent threats to Mali's statehood and territorial integrity," Lavrov said.
He said questions over the role of Russian mercenaries in the country should be directed to Malian authorities and that military initiatives established by private Russian citizens were not Moscow's official business.
"Regarding reports on the Malian government's plans to apply for a Russian PMC (private military contractor)'s services... this question is exclusively within the jurisdiction of the legitimate Malian government," Lavrov said.
"If those contracts are concluded with legitimate governments of sovereign states, I don't understand what can be seen as negative about that," he added.
But if recent events are any indication, there are clear negative consequences from working with Wagner and other Russian PMCs.
Wagner first emerged in Ukraine in 2014, when war first broke out and Russia illegally seized Crimea.
Since then, its mercenaries have been involved in conflicts around the world, including in Syria, Mozambique, Sudan, Venezuela, Libya, the Central African Republic (CAR) and Chad.
Kremlin games link Syria, Libya
Already last year, the EU blacklisted Wagner's alleged financier Yevgeny Prigozhin, a longtime crony of Russian President Vladimir Putin, over the group's involvement in Libya.
Recent high-profile blunders and scandals have exposed the Wagner Group's cavalier approach to "security".
A tablet left behind by a member of the group in Libya -- where Wagner since 2018 has helped prop up Libyan strongman and Russian client Khalifa Haftar, who sought to overthrow the internationally-backed Government of National Accord (GNA) -- is the latest evidence.
Data on the tablet illuminated the Russian mercenary group's movements, evidence of its placement of land mines in residential neighbourhoods and clues about the money behind the shadowy group, the BBC reported August 12.
After interviewing two former Wagner Group fighters, the BBC reported two details about the PMC's ways of war: it issues no code of conduct for its members and it routinely kills captives.
"No one wants an extra mouth to feed," one former Wagner mercenary told the BBC.
In addition to the tablet, the BBC obtained a "shopping list" of weapons and equipment, which analysts say could have come only from Russian army supplies.
Wagner's activities in Libya also connect to Russia's role in the Syrian conflict.
In 2020, Suwayda.com obtained a list of 20,600 Syrian men who had received security permits to travel to Libya, so that they could fight for Russian-paid mercenary forces.
However, the news site in April and June interviewed disgruntled Syrians who completed short-term contracts with those forces. They complained of unpaid salaries, insufficient food, for labour and other unspecified mistreatment.
Tales of murders and war crimes at the hands of Wagner mercenaries also abound in Syria, where the group entered the conflict following Moscow's intervention in September 2015 on the side of Syrian President Bashar al-Assad's army.
'Grave human rights abuses'
Earlier this year, a group of United Nations (UN) experts accused Russian mercenaries of "grave human rights abuses" in the CAR.
On March 31 the group raised alarm over Russian mercenaries' "connections to a series of violent attacks that have occurred since the presidential elections" in the CAR on December 27.
They cited three groups: Sewa Security Services, Lobaye Invest SARLU and the Wagner Group.
The mercenaries were involved in "mass summary executions, arbitrary detentions, torture during interrogations, forced disappearances, forced displacement of the civilian population, indiscriminate targeting of civilian facilities, violations of the right to health and increasing attacks on humanitarian actors", the UN Working Group on mercenaries said in a statement.
Activists have also accused Wagner of committing "war crimes" in Syria.
Dozens of Wagner contractors are believed to have been killed and wounded in the Syrian province of Deir Ezzor in 2018 during a operation to claim oil facilities guarded by US troops and their proxies.
In July the same year, three journalists researching Wagner's operations in the CAR for an investigative media outlet were killed in an ambush.
Several local Russian news sites have reported from funerals in Russia of suspected fighters saying families receive large payouts in exchange for their silence.
Wagner Group, which like all private fighting companies is outlawed in Russia, is understood to recruit from law enforcement agencies and the military, wooing prospective soldiers with salaries five or six times larger than the average in Russia.
Moscow's 'worst kept secret'
Prigozhin has found himself in legal jeopardy as investigators seek his role in tampering with elections and in bankrolling pro-Kremlin mercenary armies around the world.
In 2018 and 2020, Washington hit Prigozhin with sanctions, saying his Internet Research Agency (IRA), a St. Petersburg "troll factory", was behind US election interference in 2016 and 2020.
The IRA also is accused of spreading disruptive propaganda during the elections and referenda of other countries, such as Britain, Germany and France.
Belarus detained 33 Wagner "militants" last year, accusing them of planning riots with the opposition ahead of elections.
The men claimed they were transiting through the Belarusian capital Minsk to destinations including Venezuela, Libya, Cuba, Turkey and Syria, in an embarrassing admission for Moscow, which discreetly secured their release.
The European Union last October levied sanctions against Prigozhin for destabilising Libya by supporting the Wagner Group.
In February, the US Federal Bureau of Investigation (FBI) offered a $250,000 reward for information leading to Prigozhin's arrest, saying he is wanted "for his alleged involvement in a conspiracy to defraud the United States".
The Carnegie Endowment for International Peace think-tank has described Wagner as "one of Moscow's worst kept secrets".
It said the group has two primary goals: "To provide the Kremlin with plausible deniability when deploying fighters in war zones" and be "a ready-made capability for building influence with receptive states".
Prigozhin denies any ties to Wagner, and Moscow has never confirmed reports of Wagner mercenaries.