DUSHANBE -- The potential deportation of a Tajik migrant rights defender is the latest sign of Russia's continuing repression of Central Asian migrant workers.
Tajik lawyer Shukhrat Kudratov, who works in Moscow at the Centre for Tajiks, told Caravanserai that he has learned that Russian authorities are planning to deport him to Tajikistan.
"They intend to throw me out of the country on the pretext that I have some sort of ties to the [Tajik] opposition. But that's a lie."
"The only goal [of the Kremlin] is to leave migrants without protection," said Kudratov, who moved to Russia three years ago.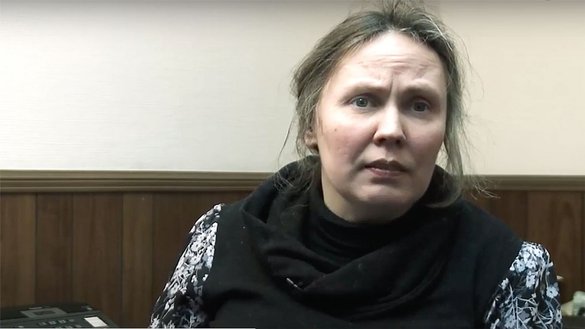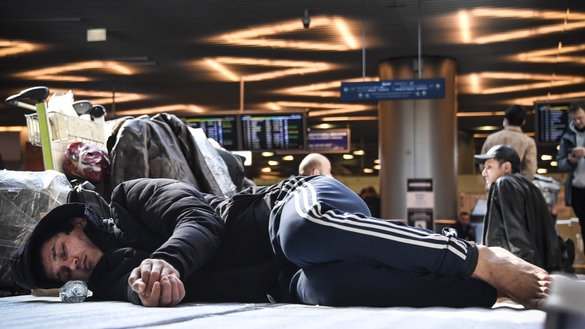 The Centre for Tajiks helps Tajik citizens properly register with Russian authorities, find places to live and work and navigate legal issues.
Many who seek help are experiencing rights violations in Russia, Kudratov said, adding that others were looking for ways to send their relatives' bodies back to Tajikistan.
Russia's migration laws are strict and complex, so it is hard for uneducated migrants to understand them all and follow them, he said. In addition, unscrupulous employers often take advantage of inexperienced young migrants and do not pay their wages.
More than 2 million Tajiks are living in Russia, according to the Russian Interior Ministry (MVD). Of those, 1.5 million are migrant workers.
For the most part, Tajiks go to Russia to earn money because jobs are lacking at home.
Remittances from migrants now account for more than 25% of Tajik GDP, the World Bank said in November.
Targeting migrant rights defenders
Kudratov is not the only migrant rights activist to be targeted this year, and others worry they may face a similar fate.
Russia's Federal Security Service (FSB) on September 25 detained Valentina Chupik, an Uzbek-born activist and chairwoman of the NGO Utro Mira (Sunrise of the World), at Sheremetyevo Airport in Moscow. She had just returned from a trip to Armenia.
Security officials seized her documents, held her at the airport, stripped her of her refugee status and banned her from entering Russia until 2051.
Russian authorities accused Chupik of "submission of false information or forged documents for obtaining refugee status" -- a charge activists and journalists say was drummed up.
During her detention, she was threatened with deportation to Uzbekistan, where she feared imprisonment or worse. She fled to Russia after the Andijan massacre in 2005.
On October 2, the standoff ended when Uzbekistan unexpectedly issued her a new passport, enabling her to fly back to safety in Armenia.
During her time in Moscow, Chupik provided legal support to migrant workers from Central Asia, whose rights the Russian police and employers violate daily. She also conducted trainings to improve their legal literacy.
All of this assistance was free.
Chupik denounced lawlessness, corruption in the government and the systematic violation of migrant workers' rights, speaking frankly about chauvinism and racism in Russian law enforcement agencies and Russian society in general.
Russia is heading toward open fascism, Chupik told Caravanserai.
"At first migrants will be subject to severe discrimination and they'll be exploited like slaves, but then they'll stop going to Russia altogether," she said.
Earlier in March, Russian authorities detained Izzat Amon, director of the Centre for Tajiks, and deported him to Tajikistan.
A Russian court deprived him of his Russian citizenship, and a Tajik court in October sentenced him to nine years in prison for fraud, as reported by Radio Free Europe/Radio Liberty.
Amon's supporters blasted the charges as politically motivated.
On Sunday (November 21), New York-headquartered Human Rights Watch and Vienna-based Freedom for Eurasia raised alarm over Amon's deportation from Russia.
They also highlighted the case of activist Azat Isakov of Turkmenistan.
Isakov was "abducted" by the Turkmen security services (MNB) with the assistance of Russia's FSB and police from his home in Russia on October 20, said Freedom for Eurasia.
"Before vanishing without a trace, he informed his colleague Chemen Ore on Telegram in writing: 'Police are here. If they find me, they will take me. I am hiding'. He was not heard from since that day," the group said.
The rights groups raised the alarm about the two activists as top European Union diplomat Josep Borrell conferred with foreign ministers from five Central Asian states Monday.
'Humiliated and insulted'
The recent crackdown does not bode well for migrants in Russia, agree other migrant rights activists.
"We've accompanied migrants to work, the tax office, the hospital -- basically, to all the authorities where they were unable to resolve their legal issues," said Moscow lawyer Bakhtovar Jumayev, who has been living in Russia for three years and provides legal counsel to migrants.
Migrants exist in never-ending conflict with the law and consequently get lost in a vortex of problems, according to Jumayev, a former coworker of the deported Amon.
"Tough times lie ahead for migrants. They'll be humiliated and insulted, and constantly plundered. Migrants will be left on their own, like people with no rights at all," he said.
Russian authorities consider migrants fit only for menial jobs, and they have convinced the Russian people that migrants are lesser beings, said Abdumannon Sheraliyev, a migrant rights activist.
"It was a deliberate policy. The Russian people's attitude toward migrants is very different from how it was in the early 2000s, and it will stay that way even if the authorities' attitude improves," said Sheraliyev, now in Poland but previously a resident of Moscow.
In expelling human rights activists, Russian authorities are sending the message that a migrant in Russia no longer may have any rights other than the right to do low-status work, he said.
The message is that "migrants shouldn't know or talk about human rights, and especially shouldn't display political activity when they're in Russia. Russia needs migrants only to fill menial jobs", he said.