ALMATY -- A new tax on online vendors in Kazakhstan and Belarus is expected to draw complaints from the Kremlin within the Eurasian Economic Union (EEU), say economists.
The squabble illustrates the scant sense of partnership inside the Russian-dominated bloc.
Online stores based in Russia have already complained to Russian Prime Minister Mikhail Mishustin over the value-added tax (VAT), which is set to go into effect in January 2022 in Kazakhstan and from July in Belarus.
The VAT rate in Kazakhstan is 12%, and is applicable to the sales value of goods and services -- and now electronic sales by foreign entities via the internet.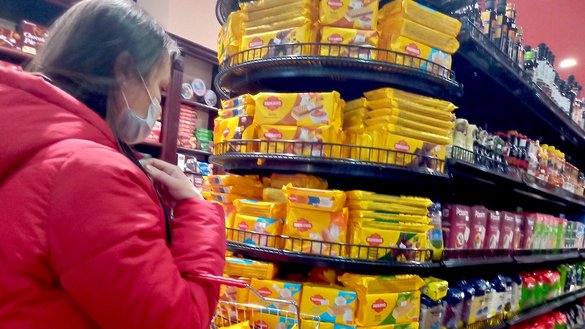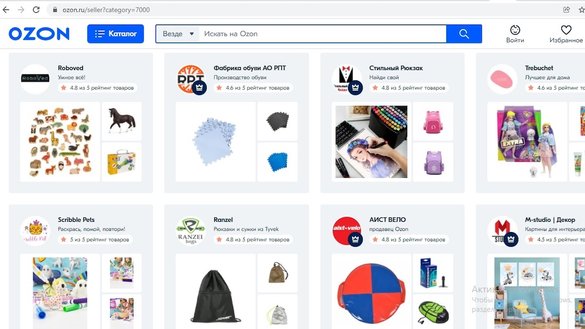 Russian firms are upset because they already pay the Russian VAT and now face a second VAT in Kazakhstan or Belarus.
The Association of Internet Trade Companies of Russia wrote to Mishustin asking him to help solve the problem, Kommersant reported November 25.
The Russian Ministry of Economic Development said it was aware of the issue and wrote to the Eurasian Economic Commission (EEC), the executive body of the EEU, that "it is unacceptable to create barriers".
The ministry agreed that the emerging situation "violates EEU law" and said Russian authorities would be holding talks with the EEC and Kazakh and Belarusian authorities on the issue.
Russian media have fanned the flames.
"Russian online stores will be subject to double taxation," Russian website Sekret Firmy reported in a November article, "Belarus and Kazakhstan Resolve to Make Life Harder for Russian Online Stores."
"They now are required to pay VAT in Belarus and Kazakhstan on goods sold in those countries," the article said, referring to the taxes coming in January and July for Russian firms. "On top of that, companies will have to pay the same tax in Russia."
"Market players say that the new charges will prompt a price increase on goods sold on those websites. The additional tax burden on the platforms will amount to 7.4 billion RUB [$100.6 million]," it said, referring to the expected annual burden.
Economic extortion
Russian complaints over the tax come as analysts have long accused Moscow of using the Kremlin-led EEU to implement trade barriers for unequal gains.
The EEU's members include Russia, Kazakhstan, Kyrgyzstan, Armenia and Belarus.
Russia has grown accustomed to resolving issues within the EEU by exerting pressure, according to Arman Beisembayev of Almaty, a financial analyst.
"It's clear that it's unprofitable for Russian online stores to pay taxes, and even more so in 'third-rate' Kazakhstan. So they're complaining: come on, Mishustin, hurry up and talk to those people there; they want to tax us," he said.
"[Mishustin will] either summon a Kazakh minister, or he'll personally be the one to come to Kazakhstan and yet again express concern about the oppression of the Russian-speaking population," Beisembayev predicted.
Russian officials in recent months have ramped up rhetoric alleging xenophobia toward and oppression of ethnic Russian minorities in Central Asia, even as discrimination against Central Asian migrants in Russia runs high.
Russian officials routinely talk about trade barriers whenever they are trying to preserve favourable terms of trade for their country, he said. Russia routinely resorts to this approach, Beisembayev continued.
"The Russians often don't allow our dairy products onto their soil, but when we limit the export of their meat to Kazakhstan, they say we're creating trade barriers," he added.
"Political and economic extortion in the EEU is a very common tactic."
The dispute over VAT starkly illustrates the primacy of self-interest and lack of solidarity inside the EEU.
At the outset, the EEU was built on shaky foundations, and each country is trying to profit as much as possible at the expense of other member states. But Russia makes money off everyone else, he said.
Everyone must pay taxes
Kazakhs, for the large part, support the new tax on Russian websites selling to Kazakhstan.
All companies are required to pay taxes wherever they sell their merchandise, Kairat Desupov, the owner of online store Office-Expert.kz, told Caravanserai.
"We pay VAT in our own country, so why should Russian companies operate differently? If they're complaining about double taxation, let them solve the problem with paying the VAT in Russia, not in Kazakhstan," Desupov said.
"They can ask their government to lower the VAT in Russia for them. Why should they ensure that taxes are collected and go into their [Russia's] budget, while they earn income in Kazakhstan but don't pay anything?"
"Russia needs to solve this double taxation problem for its own companies but not at Kazakhstan's expense," Desupov said.
Mishustin shouldn't and isn't entitled to interfere in Kazakhstan's domestic tax laws, he added.
Russia already levies VAT on foreign firms
The issue is not trade barriers for the Russians, agreed Maxim Baryshev of Almaty, founder of the Uchet.kz conglomerate.
"Trading sites should pay VAT -- this is standard international practice -- and if money comes in from Kazakhstan, taxes should be paid here," Baryshev told Caravanserai.
"Russia has in fact introduced such a tax: it's commonly called the Google Tax. And Mishustin was one of the people who spearheaded it," Baryshev said, referring to a levy on e-services that took effect in Russia in 2017.
"The law, informally known as the 'Google Tax,' stipulates the introduction of an 18% VAT for foreign companies providing services to Russians in electronic form," explained the US accounting firm Abbott, Stringham & Lynch in 2017.
If Russian online stores are worried about their losses, there's a simple solution, he noted.
"They can register a legal entity in Kazakhstan" to reduce their tax burden, he said.
"That's how Kazakhstan's tax laws work, and if you want to do business on our market, you need to abide by them," Baryshev said.