ALMATY -- Radical ideologues who preach online are becoming more zealous and using increasingly violent rhetoric, warn Kazakh authorities and analysts.
"To be sure, the ideology of extremism is aggressive and combative," Lyazzat Kompyshova, director of the Kostanay provincial Department for Work with Religious Associations, said in an interview published November 28 on the website Kostanayskie Novosti.
"Today the internet is an accessible platform for any theoretical or practical measures. It is also a powerful tool for manipulating young people's minds and behaviour and can influence public opinion domestically and abroad," Kompyshova said.
This year the Kibernadzor (Cybersurveillance) system, which Kazakhstan uses to identify and block websites with illegal content, has helped uncover more than 8,700 destructive accounts, said Kompyshova.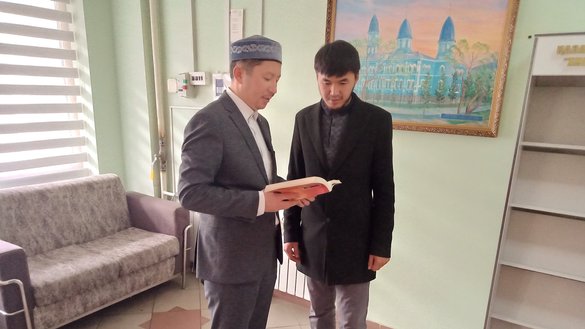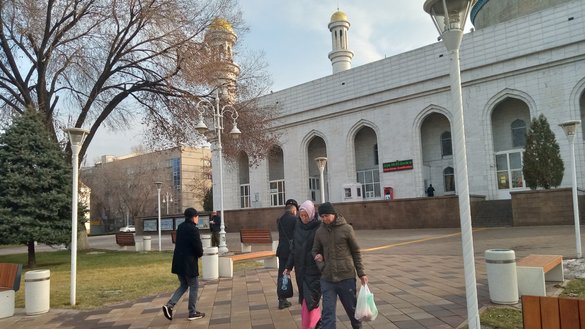 The figure, confirmed by an evaluation conducted by the Kazakh Committee on Religious Affairs (KDR), is "a few thousand more than last year", she said, adding that more than half the accounts in question are extremist.
"We send a notification letter to everyone who has subscribed to these destructive accounts and ask them to unsubscribe. We've sent 3,627 notification letters this year, and about 2,000 people have unsubscribed," Kompyshova said.
Aggression to expedite the preaching
The aggressive recruiting might be connected to Kazakhstan's enactment of various prohibitions, such as shutting down extremist websites and confiscating unlawful literature.
Terrorists most likely want to quickly get their ideas across, Asylbek Izbairov of Almaty, a specialist on preventing extremism, told Caravanserai.
"Whereas in the past they had unlimited time to recruit, now they're focused on speed," he said.
Extremists would take a more roundabout approach in the past, agreed Yelnar Berikbayev of Almaty, a graduate student in religious studies.
They would begin by telling believers about Islam's main values and tenets with which all Muslims agree, such as the existence of only one god. They invoke the life story of the Prophet and of his companions, he said.
They then gradually begin to turn their listeners against the state's secular system and members of other religions, Berikbayev told Caravanserai.
"In other words, previously recruiters from destructive ... movements never initiated the recruitment process by quickly advocating for religious hate, hatred, murder or terrorist acts," he said.
For the "Islamic State" (IS), a lack of funding and its defeat in Syria and Iraq mean that "now it's not sufficient for them to find sympathetic people who would merely support them -- they need active followers who will commit terrorist acts when ordered to, Berikbayev said.
"If they attract radicals in every country, they will be able to dictate their own conditions and achieve their political goals," Berikbayev said.
It is too early to declare victory over terrorism because no one knows how IS will behave moving forward, warned Izbairov.
However, presently IS has problems: "the nucleus is smashed, and it has no money," Izbairov observed.
Youth risk
Youth remain at risk of extremist recruitment, according to Rustam Saduyev, director of the Kokshetau office of Akniyet, an NGO specialising in outreach to and rehabilitation of former extremists.
The disputes over religion and faith that take place on an academic level -- that is, between knowledgeable people such as theologians and imams -- draw recent devotees of Islam, he said.
When they are in this state, they begin searching for answers to their new questions, contradictions and doubts, said Saduyev.
The pandemic has worsened the situation. Practicing Muslims, like everybody else, are weary of the lockdowns and the negative media coverage related to COVID-19. The seeds of the radicals' bellicose preaching then take root in this fertile ground, Saduyev added.
"Young single people about 25 to 30 years old can succumb to this pushing. We do know that in the past it was mainly married couples with children hoping to settle in Syria who responded to [IS]'s appeal to go to there," he said.
"But in the wake of the collapse of [IS], people don't want to put their wives and children at risk, so they're going to try to stay in Kazakhstan. It's young people who are in the high-risk group," Saduyev said.
That means the radicals' current aggressive strategy could scare away potential victims, according to Berikbayev.
"They will drive people away because they're talking more about the need for active warfare," predicted Berikbayev. "They're going down this path because [IS] was completely demolished and they're in a catastrophic situation."