ALMATY -- China is rapidly increasing its military presence in Tajikistan, a trend that is beginning to seriously worry Russia, say specialists.
In late October, the Tajik parliament ratified an agreement between Tajikistan's Interior Ministry (MVD) and China's Ministry of Public Security to construct a base in the Central Asian republic.
Under the deal, China committed to building a security complex on 3,500 hectares of land, comprising 12 buildings -- including both residential and training facilities -- for the Special Rapid Response Unit (SOBR) of the MVD.
The base will be in Ishkashim district, Gorno-Badakhshan Autonomous Province (GBAO), according to sources in parliament.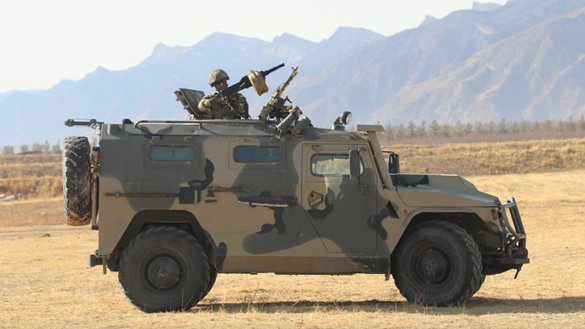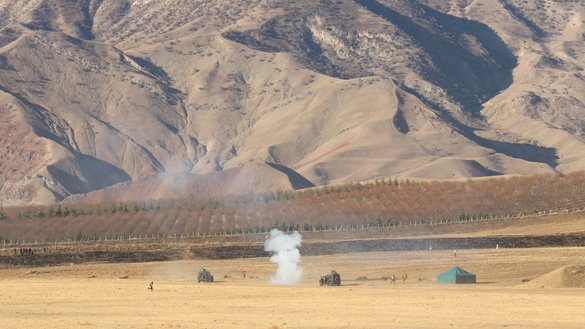 A parliamentary spokesperson told AFP anonymously that the Chinese would cover all construction costs and that China would provide $8.5 million in construction assistance.
In recent years, China has also built four border outposts in the Pamirs in Tajikistan; one military training centre; the Centre for Combating Terrorism, Extremism and Separatism; and the Officers' Club in Dushanbe.
Such aid is likely to come with strings attached, according to analysts.
"Permission for a military presence may be [Tajikistan's] payment for construction of the base," said political scientist Andrey Zakhvatov in November.
"China wants to kill two birds with one stone -- to protect itself from possible military attacks by Uighur separatists through the Wakhan Corridor and to create conditions for laying the most convenient transport routes for exporting ore from Afghanistan and Tajikistan, which contains precious metals," he said.
Beijing's military measures in Tajikistan are aimed not at ensuring regional security but at protecting its own territory, particularly Xinjiang, from the threats of extremism, according to Georgy Dubovtsev of Nur-Sultan, a Kazakhstan Institute for Strategic Studies military analyst.
"Central Asian countries, in turn, are trying to use China's military capabilities to strengthen their security, since their own resources are insufficient," Dubovtsev said.
Chinese plans undercut Russian clout
Such a relationship between Tajikistan and China may encroach on the interests of another power: Russia.
A report published in late May by the Kennan Institute, a think-tank in Washington, DC, noted that Central Asia is undergoing significant geopolitical changes amid attempts by China and Russia to build their influence in the region.
After the Soviet Union's collapse in 1991, Moscow's economic dominance in Central Asia declined as Beijing saw gains, but Russia remains the main guarantor of security in the region.
Over the past five years, Russia has provided 62% of the region's arms.
In addition, Moscow regularly conducts military exercises in Central Asia, especially in strategic Tajik border regions, and in 2018 Russia "launched its first lethal strike on Afghanistan since 1989 from Tajikistan", according to the Kennan Institute report.
Yet China is making significant inroads regionally.
During the past five years, Beijing provided 18% of the region's weaponry, up from 1.5% between 2010 and 2014, the report said.
China built its first military facilities in Central Asia in 2016 in the Pamir Mountains of Tajikistan, and in recent years Beijing "has begun projecting the operational capabilities of its military units into the region".
"While Moscow retains a strategic edge over Beijing, the gap is closing, and, if trends continue, Moscow may find its influence [in Central Asia] undermined in the coming decade," said the report.
In an era of growing competition between the great powers in Central Asia, tensions between China and Russia may rise, and their relationship may be tested, it said.
Beijing's focus on Tajikistan
China specifically has chosen Tajikistan as the starting place for its influence campaign, according to Kasybek Jolchuyev, a Bishkek-based security analyst.
"Dushanbe depends dangerously on Beijing, its main creditor, which holds 40% of the country's external debt," Jolchuyev said. "Tajikistan is unable to repay its debt and is therefore forced to make concessions to China in almost every area of co-operation."
For example, today, Chinese companies are mining more than 80% of Tajik gold deposits.
Unlike Kazakhstan and Kyrgyzstan, Tajikistan has not joined the Eurasian Economic Union (EEU), a regional economic bloc co-ordinated by Russia, because China opposed the act, said Jolchuyev.
Instead, "in 2016 Dushanbe joined an anti-terrorist coalition that Beijing initiated to ensure regional stability. The coalition consists of China, Tajikistan, Pakistan and Afghanistan," Jolchuyev said, referring to the Quadrilateral Co-operation and Co-ordination Mechanism.
"Since then, the chairs of the security councils of these countries have met regularly and co-operate closely."
"Tajikistan is less and less interested in a partnership with Russia," he added.
China is crowding out Russia even in terms of culture in Tajikistan.
For several years now, many Tajik schools have taught the Chinese language, which seems to be becoming more popular than Russian. Additionally, several thousand Tajik students study at Chinese universities.
Jolchuyev connected this trend with China's economic expansion in the region and the launch of a large number of Chinese projects whose participants must know Chinese.
"Russia's influence in Tajikistan, and in Central Asia in general, is decreasing as China becomes more active, and this is very worrisome for Moscow," he said.
Russia "is losing a region that it once controlled but is unable to offer it genuinely attractive visions for development", Jolchuyev said.