ALMATY -- Russian lawmakers' vocal complaints about Kazakhstan's language laws represent a serious meddling into the nation's domestic affairs, say Kazakh political analysts and citizens.
Kazakhstan's Senate on December 6 approved a bill that would require posting outdoor signs, advertisements, road signs, signposts, menus, price tags and other signage in Kazakh, the state language.
The bill calls for abolishing the previous requirement to provide Russian translations of such signs.
The Mazhilis, the lower house of parliament, previously approved the bill on October 6. Both chambers and the president must approve any bill before it becomes law.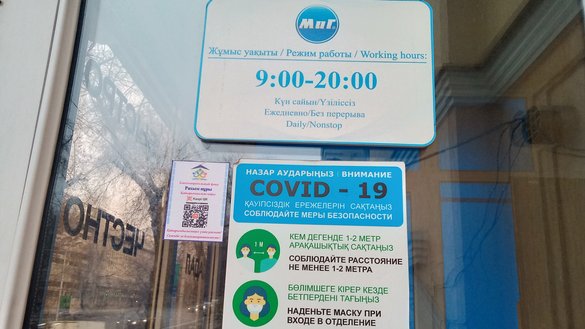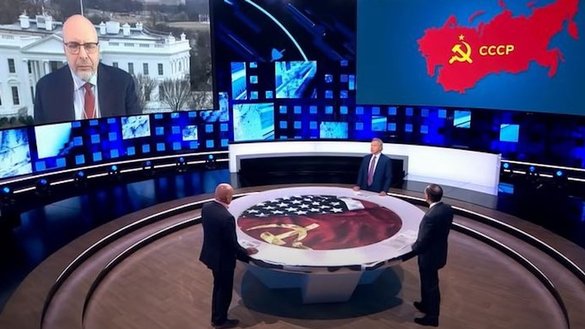 Under existing Kazakh law, any visual information must be posted in both Kazakh and Russian languages.
If signed into law, all public information will be required to be communicated first in the Kazakh language and optionally in Russian and other languages.
'Exaggerating sensitive topics'
The decision drew ire from Russian politicians, while Kazakhs say those concerns are meddlesome.
Konstantin Zatulin, a first deputy chairman of the State Duma Committee on Commonwealth of Independent States (CIS) Affairs, Eurasian Integration and Relations with Compatriots, vowed to bring up the issue in parliament.
"In reality, this decision leads to reduced use of the Russian language," he said December 11, as quoted by Gazeta.ru.
"We know where this is headed, including in relations," he said. "We will probably discuss this in our committee meeting next week."
Russia "cannot welcome this decision in any way", Zatulin said, but what Moscow can or should do about it is up for debate.
"It seems to me that here we should be reasonable, not aggravate relations, but at the same time take a defined position," he said.
For Kazakh citizens, Zatulin's position represents unnecessary interference in Kazakh affairs.
Some Russian State Duma deputies take on too much, interfering in other countries' affairs that do not concern them, said Almaty city council member Kairat Kudaibergen.
"They [Russians] have no need at all to worry about de-Russification in Kazakhstan," he said. "We respect our Russian-speaking citizens and their culture -- but at the same time our language and culture are much more important."
"Cultivating the state language is an important part of the domestic policy of any sovereign state," he said. "These statements by Russian deputies are an attempt to hype very sensitive topics."
"In Kazakhstan, there are not only schools that teach in Russian but in Uzbek and Uighur," Kudaibergen said.
"But when foreign lawmakers stick their noses into the internal affairs of another state, they forget that they have enough of their own problems in their country," he said.
Great power arrogance
Attacks on Kazakh laws are another manifestation of Russia's imperial psychosis, said Almaty-based political scientist Dos Koshim.
"Russia still considers itself a great power and our country a colony," he said. "This is Russia's political arrogance -- interference in the language policy of an independent state."
"Such statements are usually made before a war," Koshim said. "Sometimes I really do fear that Russia might arrive at some practical action -- some economic sanctions, even though we belong to the same alliance [the Eurasian Economic Union]. Maybe even military action."
"We cannot meddle in Russia's internal affairs, and [Russia] cannot interfere in ours," said Magzhan Suleimenov, a project manger from Almaty.
"I think that the current Russian government is losing popularity among its citizens and, in order to rectify the situation, is reviving an imperial policy," he said.
"I would understand the State Duma deputies' feelings if Russian speakers were being beaten up in our country for speaking their native language, or if the study of Kazakh was imposed on citizens of the Russian Federation," Suleimenov said. "Nothing like this is happening. So, I think that some Russia State Duma deputies are fooling around."
Rather than poking their noses in Kazakhstan's internal affairs, Russian lawmakers should deal with their own problems, of which they have many, he said, pointing to Western sanctions against Russia, growing political opposition among young Russians and a lack of freedom of the press.
For Kazakhs, switching between two languages has never been a problem.
Suleimenov said he grew up in a Kazakh-speaking family and studied at a Russian-speaking school.
"I never had any problems or some kind of dissonance," he said. "I spoke with my family in my native language and used Russian at school."
"Now I communicate in Russian at work and in Kazakh when out and about. If a store employee responds to me in Russian, then I calmly switch to Russian," he said. "This doesn't bother me at all."
Language claims follow territorial claims
Semipalatinsk (Semey) native Arailym Ibrayeva, who has lived in Moscow for more than five years, said that out of respect for foreign sovereignty, ethics and general common sense, the State Duma should not discuss the language issues of Kazakhstan or any other country.
But given the Kremlin's policies towards its neighbours in recent years, and that it is very sensitive about the use and preservation of the Russian language, it would be strange if the deputies did not discuss this topic in relation to Kazakhstan, she said.
"I can't imagine what truly substantial position Russia can take," Ibrayeva said. "Only that pro-Kremlin clowns will once again start speaking about gifts to Kazakhstan from their older brother to the north. Apart from this, Russia will unlikely be able to do anything."
A number of territorial claims by pro-Kremlin politicians and journalists have provoked anxiety and outrage in Kazakhstan over past few years.
On December 10, 2020, for example, speaking on Russia's government-backed Channel One TV, Vyacheslav Nikonov, chairman of the Committee on Education and Science of the Russian State Duma, directly undermined Kazakhstan's sovereignty.
"Kazakhstan simply did not exist. Northern Kazakhstan was not settled at all [before the arrival of Russians]. The territory of Kazakhstan is a big gift from Russia and the Soviet Union," Nikonov, who hosts "Bolshaya Igra" (The Great Game), said on his show.
On the heels of the Channel One programme, the Kazakh Foreign Ministry on December 12, 2020, summoned Russian Chargé d'Affaires Alexander Komarov regarding recent territorial claims.
During the meeting, Deputy Foreign Minister Marat Syzdykov said his ministry was bewildered to hear Nikonov's comments about Kazakhstan.
Syzdykov handed Komarov a statement on the Kazakh government's position regarding recent claims.
"Increasingly frequent provocative insinuations by some Russian politicians regarding Kazakhstan are seriously harming our states' friendly relations," the ministry's statement read in part.