ALMATY -- A Kazakh webcomic about a man's childhood experience returning from an "Islamic State" (IS) camp in Syria is working to warn of the dangers of extremism.
The government's Committee for Religious Affairs (KDR) December 9 published Kazakhstan's first digital comic, "Meirman".
More than 6,000 readers viewed the comic in less than a month, according to Japal Doliyev, director of the government's office for fighting online extremism.
His organisation operates under the leadership of the KDR.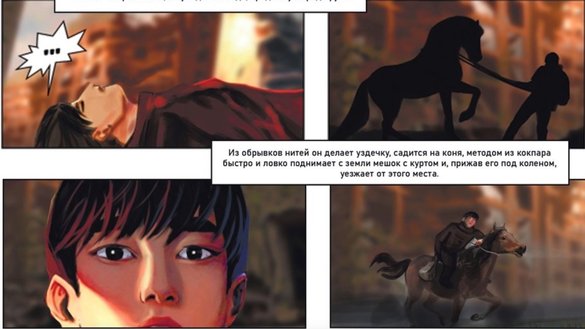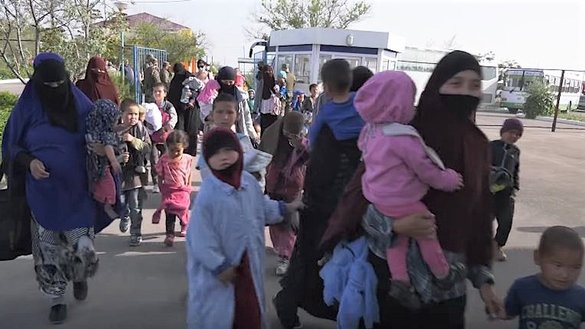 "There is Superman and Batman, and we decided to create Meirman. Translated from Kazakh, 'meir' means 'kind'," Doliyev told Caravanserai.
The webcomic is based on real-life stories from Kazakhs who returned to their homeland as part of Operation Jusan (Bitter Wormwood).
The Kazakh government brought home more than 700 Kazakhs from Syria and Iraq between 2019 and 2021 as part of the operation. Various specialists have since helped rehabilitate returnees.
The main character, Meirman, is 27 years old in the webcomic as he recounts his childhood.
Meirman finds himself as a little boy facing great difficulties in an area in Syria rife with terrorist activity.
Despite numerous obstacles and thanks to his perseverance, kindness and spirit, Meirman manages to reunite with his family and return to his native Kazakhstan at the age of 10, and later becomes a respectable citizen of his country.
At the end of the story, Meirman emphasises the value of the peace and tranquility that Kazakhstan has achieved over its years of independence.
"The comic strip also cultivates important human values: patriotism, kindness and compassion ... experts who worked with people returned from Syria advised us," said Doliyev.
Authorities deliberately chose the comic format to show the younger generation the nature of extremism, its consequences and the need to reject it, according to Doliyev.
"We decided to make a comic strip because our target audience is schoolchildren. We chose that format to make it interesting for them," he said.
When developing the content, the ministry took into consideration its target audience -- children from 10 to 13 years old.
Kazakh artists selected through a competitive process created the artwork for the comic, Doliyev said, adding that the text is written in Kazakh and Russian.
"If there are a lot of good reviews, we will continue to use this extremism prevention format in our work," he added.
Yvision.kz was the first to publish "Meirman", which has since spread on social networks.
A new way to counter extremism
Gulnaz Razdykova, director of the Centre for Analysis and Development of Interfaith Relations (TsARMO) in Pavlodar and a consultant on the storyline and script of "Meirman", said she appreciates the new format.
"We have traditional methods of countering extremism: videos, flash mobs, demonstrations, lectures, talks, and roundtables. But a comic strip -- if we're talking about children, then given the specifics of how they take in information and think -- it is an entirely justified way of working," she said.
"Comic strips about Captain America, Batman and the Hulk are very popular among teenagers. Why don't we use the same method but for different purposes and with a different storyline?"
The comic will receive great attention from its target audience, predicted Almaty resident and religious scholar Yelnar Berikbayev.
"Even I, an adult, liked it: vivid pictures, good quality graphics, action in the plot. I think that not only 10-year-olds, but also older children, will appreciate it," he said.
In addition to becoming a tool in combating extremism and terrorism, the comic strip may help smooth out different attitudes in Kazakhstan toward those who have returned from Syria, Berikbayev added.
"When Operation Jusan began, our society split into two parts: those who believed it was pointless to return the expatriates, and a more reasonable segment who understood that children should not be held responsible for the actions of their fathers," Berikbayev said.
"Indeed, mostly women and children were brought back. So, it would be good for everyone to read Meirman's story, which is initially sad but ends well, because he grows up and becomes a schoolteacher and a respectable person."
Presenting such a topic using an illustrated storyline is more tailored to young people than boring lectures are, said Almaz Kisapov, an Almaty resident and information technology specialist.
"Text complements the vivid pictures. The comic is simple ... understandable and modern. And this is important, because adolescents are more susceptible [than adults are] to fashion and certain trends," he told Caravanserai.
"As for kids like Meirman, I think it was right for the state to bring them home from a Syrian hell because they now value a peaceful life more," he said.