WASHINGTON -- The United States on Thursday (January 6) warned Russian troops deployed to Kazakhstan against taking control of the former Soviet republic's institutions, saying the world would watch for rights violations.
Forces from the Russian-led Collective Security Treaty Organisation (CSTO), including Russian paratroopers, arrived in Kazakhstan Thursday after Kazakh President Kassym-Jomart Tokayev blamed recent nationwide protests on "terrorists" and asked for CSTO intervention.
More Russian troops, as well as forces from Armenia and Tajikistan, were expected to arrive Friday, according to Radio Free Europe/Radio Liberty.
The violence in Kazakhstan, previously considered the most stable Central Asian country, presents Russian President Vladimir Putin with both an opportunity and a threat.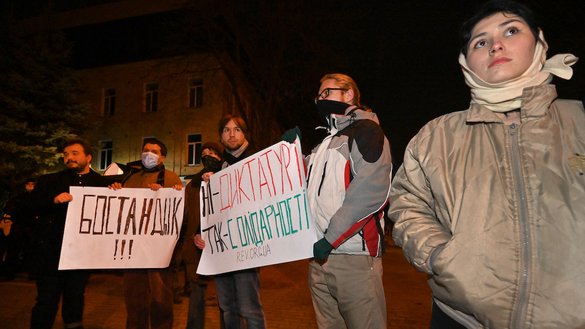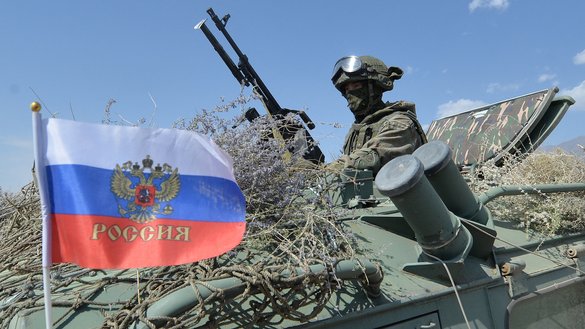 He again can demonstrate Russia's ability to sway events in the former Soviet Union, as he did by propping up Alyaksandr Lukashenka's regime in Belarus after demonstrators denounced election fraud in 2020.
However, Putin detests nearby unrest that might give Russians ideas.
"If something like this can happen in Kazakhstan, it can certainly happen in Russia, too," Scott Horton, a Columbia University law lecturer who has two decades' experience advising officials in Kazakhstan and other Central Asian countries, told The New York Times.
Watching for violations
However, recent incursions of Russian troops in neighbouring conflicts -- including the crisis simmering in Ukraine and the 2020 war over the disputed region of Nagorno-Karabakh -- and the Kremlin's fear mongering in Afghanistan and elsewhere remain fresh on people's minds.
"The United States and, frankly, the world will be watching for any violation of human rights," State Department spokesman Ned Price told reporters.
"We will also be watching for any actions that may lay the predicate for the seizure of Kazakh institutions."
Price said he would "leave it to the government of Kazakhstan" to explain its rationale for inviting in the CSTO.
The Russian-led CSTO includes six former Soviet republics: Russia, Kazakhstan, Kyrgyzstan, Tajikistan, Belarus and Armenia.
The group's chairman, Armenian Prime Minister Nikol Pashinyan, said the alliance was responding to a request due to "outside interference".
Rejecting 'terrorism' claim
Without addressing the allegation by Pashinyan, Price renewed a call for Kazakhstan to take up the causes of the protests, which were sparked by rare mass protests triggered by fuel prices.
"We hope that the government of Kazakhstan will soon be able to address problems which are fundamentally economic and political in nature," Price said, calling the United States a "partner" of the Central Asian nation.
Price's remarks implicitly contradicted Tokayev's claim that terrorists were leading the unrest.
Secretary of State Antony Blinken earlier Thursday called his Kazakh counterpart Mukhtar Tleuberdi and pushed for both a peaceful resolution and respect for media freedoms.
Blinken "reiterated the United States' full support for Kazakhstan's constitutional institutions and media freedom and advocated for a peaceful, rights-respecting resolution to the crisis", Price said.
Price said Blinken also used the call to discuss concerns about Russian troop movements near another former Soviet republic -- Ukraine. Almost 14,000 people have been killed in fighting in that country since 2014, when Russian forces annexed Crimea and invaded eastern Ukraine.