TASHKENT -- Officials from member states of the Collective Security Treaty Organisation (CSTO) are taking advantage of the recent unrest in Kazakhstan to pressure Uzbekistan to rejoin the bloc.
Both Kazakhstan and Russia have framed the unrest earlier this month that left dozens dead and almost 10,000 people arrested as an attempted coup by foreign "terrorists" but have provided little supporting evidence.
A CSTO mission of more than 2,000 troops was deployed at the peak of the crisis, after armed clashes between the government's foes and security forces and a looting spree trashed parts of the largest city, Almaty.
Uzbekistan has joined and left the CSTO twice, most recently in 2012, and has remained steadfast in refusing to rejoin the bloc.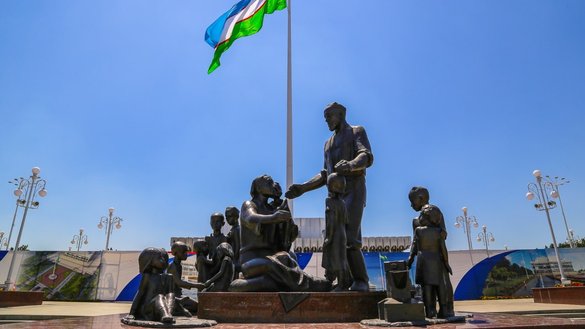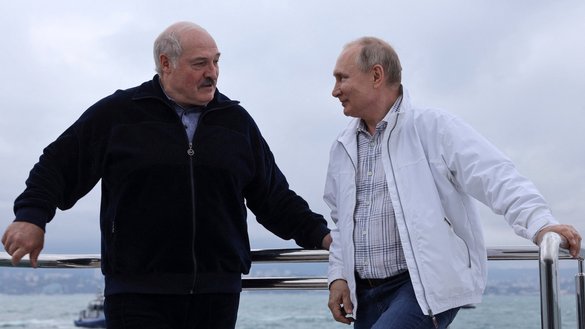 "Uzbekistan should be the first to learn lessons from what has happened in Kazakhstan," Belarusian President Alyaksandr Lukashenka said at an emergency summit of the heads of state of the CSTO Monday (January 10).
"They are also eyeing Uzbekistan," Lukashenka said, without clarifying whom he meant.
During the summit, Russian President Vladimir Putin also suggested external forces were at work in Kazakhstan.
"The threat to Kazakhstan's statehood arose not because of spontaneous protests and rallies concerning fuel prices. It is because destructive internal and external forces took advantage of the situation," Putin claimed, according to Interfax.
"The CSTO countries made clear that we would not let anyone destabilise our countries and implement so-called colour revolution scenarios," Putin added, according to EurAsia Daily, referring to several revolutions in post-Soviet countries over the past few decades.
"Uzbekistan needs to return to the CSTO," Andrei Grozin of Moscow, director of the Central Asia and Kazakhstan Department at the Institute of CIS Countries, said the same day.
"Tashkent has no other way to suppress events similar to those in Kazakhstan," Grozin said.
"Like our other southern neighbours, Uzbekistan is in the 'red zone' when it comes to the terrorist threat," he said without evidence.
"Uzbekistan is making mistake after mistake in foreign policy ... Unfortunately, this perception is growing stronger," Grozin continued in an interview with Russian news agency Regnum on Tuesday.
Militants from Uzbekistan participated in the latest events in Kazakhstan, Grozin claimed without evidence, praising Mirziyoyev's late predecessor for using force against his own people.
"Under Islam Karimov, Uzbekistan had zero tolerance for international terrorism. For example, events in Andijan in 2005 showed that Uzbeks use a Kalashnikov machine gun to talk to militants there," said Grozin, referring to a massacre of demonstrators by government forces in that city.
"But now the situation is worse, and as we can see, this has negatively impacted Kazakhstan, which militants infiltrated from Uzbekistan," Grozin claimed.
Uzbekistan is not Kazakhstan
The officials' comments mark the start of a new campaign to pressure Tashkent, according to Alisher Ilkhamov of London, an analyst of Central Asia.
"And in this campaign, the Kremlin apparently assigned the role of a messenger to President Lukashenka, since he himself survived mass protests [in 2020] that made his chair sway," he told Caravanserai.
The Kremlin has clearly realised the CSTO's value in terms of strengthening its control over former Soviet republics, since the help of the CSTO, i.e., that of the Russian armed forces, requires loyalty in exchange, he said.
"Clearly, in order to give the CSTO more significance, Putin's regime needs to pull Uzbekistan into the CSTO," Nigara Khidoyatova, an Uzbek analyst living in the United States, told Caravanserai.
Despite the warnings, Uzbekistan is fundamentally different from its northern neighbour, Stanislav Pritchin of Moscow, a Russian scholar and senior researcher at the Centre for Post-Soviet Studies, told Kun.uz Monday.
"If we compare the current situation in Uzbekistan [with that in Kazakhstan], then it differs radically from the one in Kazakhstan: there is no political rift in Uzbekistan as was the case in Kazakhstan on the eve of the tragic events," he said in response to Lukashenka's statement.
The Uzbek situation is stable because the government takes into account how its policies will affect the standard of living, said Pritchin, adding that the preconditions for destabilisation there do not exist at present.
While Lukashenka questioned the capabilities of Uzbek intelligence and the Uzbek military's 30-year experience in protecting the country, the country is self sufficient in national security and domestic counterterrorism, said Uzbek journalist Shukhrat Shokirjonov.
"According to the defence doctrine of the Republic of Uzbekistan, the country does not participate in military-political alliances and retains the right to withdraw from any international body if that body turns into a military-political alliance," Shokirjonov noted.
Uzbekistan is unlikely anytime soon to face massive protests like those in Kazakhstan, Ilkhamov, the analyst in London, predicted.
Mirziyoyev's second term just began, and he is still diligently working to maintain his legitimacy in the eyes of society, he said.
Mirziyoyev won a second term last October.