ALMATY -- Russian officials have ramped up their interference in Kazakhstan's internal affairs following the intervention of the Russia-led Collective Security Treaty Organisation (CSTO) earlier this month -- putting bilateral relations at risk, say observers.
Kazakhstan last week lifted a state of emergency imposed after unprecedented unrest erupted during initially peaceful rallies around New Years against fuel price hikes.
At least 225 people -- including 19 servicemen -- died in the unrest that prompted President Kassym-Jomart Tokayev to appeal to Moscow for help.
Troops from Russia began arriving January 6, followed by troops from Armenia, Belarus, Tajikistan and Kyrgyzstan, after the urgent plea from Tokayev. Russian troops completed their withdrawal last Wednesday (January 19), the Defence Ministry said.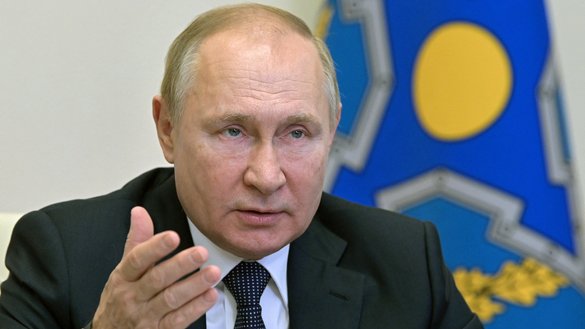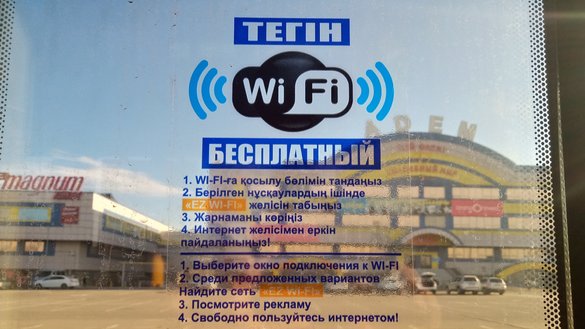 That deployment has opened the doors for the Kremlin to increase pressure on the Kazakh government, especially in regard to the nation's language laws.
Talk has intensified in Russia about an alleged crackdown on the Russian language in Kazakhstan, concerns Kazakh Ambassador to Russia Ermek Kosherbayev attempted to appease in a Wednesday interview with RBC, a leading Russian website.
"I'd like to reiterate that we have no problem with the Russian language," he said. "Nearly the entire population of Kazakhstan is proficient in Russian, even if it might not be using it."
Under no circumstances are efforts to broaden the use of Kazakh reducing the use of Russian, which under the constitution remains the language of inter-ethnic communication, he said.
"This is not a matter of de-Russification. We are fighting only for respect for Kazakh, the state language, and for its proper, competent use. That's all," Kosherbayev said.
Kazakh patriotism
Some Russian media outlets are reporting that ethnic Russians living in Kazakhstan will be the casualties of poor relations between the two countries, but this claim distorts the facts, said Almaty-based political scientist Rasul Zhumaly.
"Some people from Russia are trying to exploit the Russian-speaking population," he said.
"Russians in northern Kazakhstan are being programmed to believe that they need to be saved and the 'Russian world' needs to be restored," Zhumaly said. "You see these kinds of attempts to use manipulation to preserve Russian interests in Kazakhstan."
"After all ... if you walk down the street or go into stores, people will answer you in Russian everywhere," he said.
"If there's a language that's being restricted in Kazakhstan, it's Kazakh," he said. "Almost all Kazakhs speak Russian, while patriots are saying, let's improve proficiency in Kazakh so it's at least as high as proficiency in Russian."
"I don't see any pressure on the Russian-speaking population. There's no such thing as a Kazakh Russian, Kazakh Azeri or Kazakh Kazakh," Zhumaly said. "We're all the people of this country, and we have the same rights and a shared homeland."
Kazakhs, notwithstanding ethnicity, need to be guided by their country's interests, not by Russian President Vladimir Putin's "interests and innuendo about ethnic issues", he said. "If they don't succumb to this propaganda, there will be no problems."
Deteriorating ties
Since the CSTO's intervention, emboldened Russian officials have publicly intervened in Kazakhstan's other domestic matters.
Several denounced Tokayev's January 11 appointment of Askar Umarov as minister of information and social development, accusing Umarov of past Russophobic comments.
Yevgeny Primakov, director of the Federal Agency for the Commonwealth of Independent States Affairs, commonly known as Rossotrudnichestvo, did not mince words over the appointment.
"Rossotrudnichestvo does not maintain contact, work or co-operate with Russophobic garbage, so that rules out any co-operation on our part with this minister and the ministry he leads," Primakov wrote on January 12 on his Telegram channel, referring to Umarov.
The same day, Dmitry Rogozin, chief of the Russian space agency, Roscosmos, advised Umarov on Twitter not to visit the Baikonur cosmodrome, which Russia leases from Kazakhstan.
"He isn't welcome here," Rogozin tweeted.
Such Russian interference in Kazakhstan's internal affairs does not bode well for relations between the two countries.
"Of course, this sort of inexcusable behaviour doesn't embellish or promote a positive attitude toward Russia on the part of the Kazakh public," Zhumaly said.
The Kremlin has many questions for the Kazakh president's office (Akorda) that it is not rushing to answer, so in the coming months Moscow will toughen its position toward Kazakhstan, said Maxim Kaznacheyev, an Almaty-based political analyst.
"I think Moscow will more adamantly raise certain issues: maintaining the status of Russian as the language of inter-ethnic communication in Kazakhstan and broadening Eurasian economic and political integration, first and foremost through concrete undertakings such as the construction of a nuclear power plant and introduction of a single EEU [Eurasian Economic Union] currency," he said, referring to Russia's hopes of selling a nuclear reactor to Kazakhstan.
"The Akorda will reject all these initiatives, and as a result, sometime in the middle of this year, bilateral relations will become much worse than they are now," Kaznacheyev said.
The new Kazakh leadership will try to work with Turkey, which will set off a new downturn in relations with Russia and China, he said.
"As a result of all these events, China has fallen off the map right now, but in reality its interests in Kazakhstan are enormous," Kaznacheyev said.
Kazakhstan is weaving a safety net for itself by giving more attention to Turkey in its foreign policy, said Asylbek Izbairov of Almaty, a de-radicalisation scholar.
Tokayev "is continuing the multidirectional policy that [former president] Nursultan Nazarbayev pursued", he said.
"We also need to take into account the Kazakh population's attitude toward Russia -- it remembers old grievances, the Holodomor [the deliberately induced Soviet famine in Kazakhstan in the 1930s] and genocide," Izbairov said.
"So Russian politicians need to be more careful in what they say about Kazakhstan."