ALMATY -- Kazakh observers are praising Germany's move to ban the transmission of the German-language channel of Russian state broadcaster RT, pointing to the harmful effects of Russian propaganda.
The transmission of the channel RT DE was "prohibited because it does not have the necessary broadcasting licence", the German regulator's authorisation and oversight commission said in a statement February 2.
Europe's satellite network blocked RT DE December 22 at the request of German authorities, less than a week after it went on the air, but it was still available over the internet and via a mobile app.
In its response to the suspension, RT DE said it was broadcast from Moscow and had a Serbian broadcasting licence, which it said entitles it to broadcast in Germany under European law.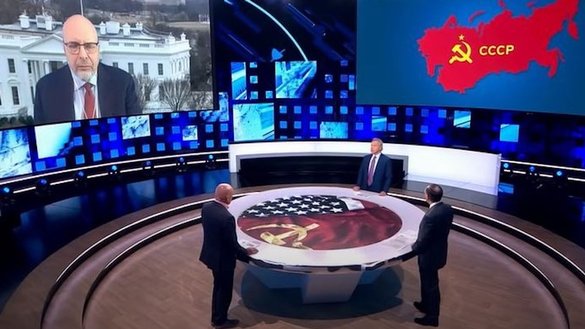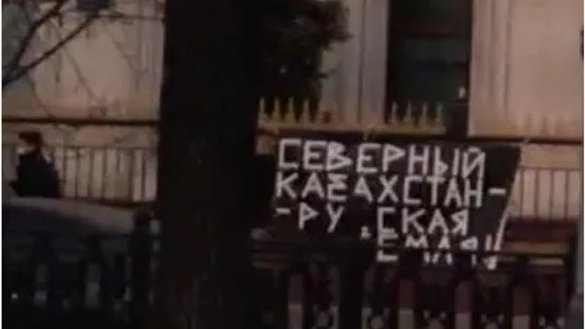 But the German regulator said the channel was based in Berlin and did not have a "legitimate permit under European law".
RT DE said it would seek to appeal the regulator's decision in court.
In retaliation, Moscow ordered German media outlet Deutsche Welle (DW) to close, revoked staff accreditations and announced it was initiating the process of designating the outlet as a "foreign agent".
Attempts to skirt the law
Launched in 2005 as Russia Today, state-funded RT has expanded with broadcasters and websites in languages including English, French, Spanish and Arabic.
It has been accused by Western countries of distributing disinformation and Kremlin-friendly propaganda.
RT attempted to circumvent a 1970s German law that bans the broadcast of foreign state-owned TV channels, Ekaterina Petrova, a Moscow-based journalist, wrote on her Telegram channel.
"It's the standard rhetoric in our media: the decadent West is baselessly lashing out at the Russian media. But no one is lashing out at anyone," she wrote.
European countries have an agreement that if a broadcaster can get a licence in Italy, for example, it may then broadcast to other countries that are parties to the agreement, she said.
RT first attempted to obtain a licence from Germany and Luxembourg before Serbia granted one, according to Petrova.
"So basically the Russian TV channel RT violated German laws and is outraged that Germany busted its head open for it," she wrote.
"Russia imposed sanctions on DW because it failed to break the law in Germany without suffering consequences," she said. "To me this is totally surreal."
Anxiety in Kazakhstan
Germany did the right thing and Kazakhstan should also limit the broadcast of blatant propaganda sources like RT, said Alikhan Kanapiya, a businessman in Almaty.
Those in charge of RT, "like Margarita Simonyan", the editor-in-chief of RT's English language TV network, "should be blacklisted and barred from entering the country, along with Russian parliamentarians ... because they are disparaging our country's honour and dignity," he said.
Kanapiya was referring to comments broadcast by pro-Kremlin media in recent years that have provoked anxiety and outrage in Kazakhstan.
For example, Vyacheslav Nikonov, chairman of the Committee on Education and Science of the Russian State Duma, directly undermined Kazakhstan's sovereignty with remarks in December 2020.
"Kazakhstan simply did not exist. Northern Kazakhstan was not settled at all [before the arrival of Russians]," Nikonov said on Russia's government-backed Channel One TV.
"The territory of Kazakhstan is a big gift from Russia and the Soviet Union," he said.
Last April, Russian politicians again upset Kazakhs with unfounded claims of "Russian territories" in Central Asia and the "restoration of Russian borders" after the city of Pavlodar renamed dozens of streets, dropping Soviet names in favour of those reflecting Kazakh identity and history.
Kazakhstan has no right to make such decisions, Liberal Democratic Party of Russia (LDPR) leader and State Duma member Vladimir Zhirinovsky said at the time during an LDPR-TV broadcast.
Three hundred years ago, the future Kazakhstan was populated by Dzungar tribes and under Russian control, he said.
"There were no states there. There were steppes, nomads here or there, and salt nearby -- in Orenburg, and even there in Pavlodar, the future city," Zhirinovsky said.
"The Russian world, the Russian space will restore their borders, and order will be restored," he predicted.
Kremlin propagandists confuse average residents of their own country and provoke negative attitudes toward Kazakhs, said Kanapiya.
"The Russian authorities are unable to solve the problems in their own country, so they're trying to distract the population with second-rate media content," he said.
Risks of Russian propaganda
It is not surprising that Western Europe is acting against RT, said Rasul Zhumaly, a political analyst in Almaty.
"[RT] is catering to the imperial ambitions of the Kremlin and [Russian President Vladimir] Putin," he said. "Countries that carry out policies that are objectionable to official Moscow become targets of the outrage of media outlets like RT."
"Kazakhstan is no exception," Zhumaly said.
"We've all witnessed how the Russian media regularly fabricate problems, such as the oppression of the Russian language in Kazakhstan and threats to the self-identity of the Russian-speaking portion of our country."
The Kazakh media space needs regulation and protection against this kind of disinformation because it is a matter of Kazakhstan's information and political security, he said.
"This is especially pertinent for the northern and central provinces of Kazakhstan, which live almost completely under the Russian media thumb -- everyone there watches Russian cable TV," Zhumaly said.
This kind of propaganda is very dangerous as it can divide the country's population -- with one side supporting Russian policies and the other placing Kazakhstan's interests above what the Russian propagandists are instilling, according to Zhumaly.
"This is undermining the stability of the country from within," he said. "I don't know of a single country other than Kazakhstan that has completely laid open its media space for another state."