KYIV -- Thousands of international volunteers have travelled to Ukraine to join in the fight against invading Russian forces, reflecting the widespread global outrage over the Kremlin's actions.
"This number is around 20,000 now. They come from many European countries mostly," Foreign Minister Dmytro Kuleba told US broadcaster CNN on Sunday (March 6).
"Many people in the world hated Russia and what it was doing in recent years, but no one dared to openly oppose and fight them," he said.
"So when people saw that Ukrainians are fighting, that Ukrainians are not giving up, many felt motivated to join the fight" and bring Russia to account for its invasion, he said.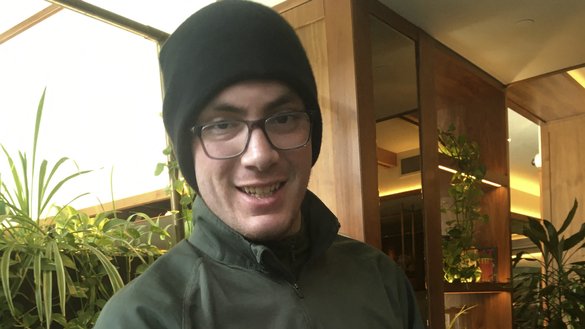 A common enemy
Between 2,000 and 4,000 Russian soldiers have been killed in nearly two weeks of war, the US Defence Department said Tuesday.
Russia on March 2 admitted to 498 killed.
Foreigners have taken part in the fighting in Gostomel, a distant suburb of Kyiv that saw heavy fighting at the start of the invasion on February 24.
Defenders on the Ukrainian side reportedly destroyed a convoy of Chechen special forces near the town on February 26.
"A part of the Chechen elite unit, which was planning an assassination attempt on [Ukrainian President] Volodymyr Zelenskyy, was liquidated in Gostomel," Oleksey Danilov, chairman of Ukraine's National Defence and Security Council, said on Watch 24 TV March 2.
Ukraine received intelligence on the assassination attempt from members of Russia's Federal Security Service (FSB) who oppose the invasion, he added.
Among Gostomel's defenders are Georgians employed by various Ukrainian law enforcement agencies.
"As for this war in general, for us Georgians there is nothing new," said Vano Nadiradze, a Georgian national who fought for Ukraine in the 2014 Crimean crisis. "We have already been in the same situation."
The current events resemble what happened to Georgia in 2008 -- yet another Russian invasion -- for Nadiradze, who has been working with a Ukrainian security agency for the past eight years.
"Georgia and Ukraine have a common enemy, and of course it is Russia," he said. "It has become obvious that [Russian President] Vladimir Putin is at war not only with his immediate neighbour but with the whole Western world."
Putin opposes the values of Western democracy, Nadiradze added. "He is the enemy of all those who don't want to be his slave, but it was a mistake to invade Ukraine."
"We warned them in advance that an invasion in Ukraine would be hell for them, but it seems that they did not believe us."
"We realise that this scale of attack may be just the beginning, but we are ready for everything. And if this is the beginning, then we are just warming up," he said.
"They will come and see the hell we have promised."
'International Legion'
Late last month, at the start of the invasion, Zelenskyy openly invited foreigners to his country to form part of an "International Legion" that would fight side-by-side with Ukrainians against the Russians.
Volunteers were invited to apply at Ukrainian embassies in their respective countries.
Among them is former Canadian infantryman Hunter Francis.
"It wasn't really a decision. Just something that you had to do. It's the right thing to do," said the 24-year-old, who is from the Eel Ground First Nation reserve in New Brunswick.
"This stuff's not supposed to happen. There should not be a full-scale invasion of another country in the 21st century," he told AFP.
After packing his rucksack with essentials like a bullet-proof vest, hearing protection and a wilderness survival kit, Francis flew almost 6,000km to Warsaw.
In the Polish capital, he got help from a foreign exchange student friend from high school, who booked Francis a hotel room and drove him part of the way to the Ukrainian border.
There, Francis plans to help out at an aid station, before travelling to Lviv and onward to Kyiv.
Once across the border, he will get a Ukrainian armband and a weapon.
Co-ordinating his crossing is Jan Plewka, a Polish firearms instructor who has been helping dozens of foreign fighters both from Poland and elsewhere.
"I have no formal combat experience, but I have lots of training," Francis said. "Hopefully I can put it to use."
"They're getting more manpower. They're getting more firepower. They're getting more of whatever kit we bring. I have tonnes of medical supplies I can hand out," he said.
"We would also definitely help their morale just by being there."
Son of a British lawmaker
A group of British ex-servicemen -- including the son of a lawmaker -- also travelled to Ukraine, bent on fighting Russians.
Ben Grant, 30, who served for five years as a Royal Marines commando, is among seven British former soldiers who arrived in the country at the weekend, The Guardian reported.
His mother, Helen Grant, is a Conservative lawmaker and former minister who is Prime Minister Boris Johnson's special envoy on girls' education.
Ben Grant, a father of three, said he had not informed his mother before going, following a stint working in Iraq as a private security contractor.
Speaking to The Guardian in Lviv railway station before boarding a train for Kyiv, he said he chose to go after viewing television footage of a bombed house in Ukraine where a child could be heard screaming.
"In total we have another 100 people coming, so this will be really good when they all get here -- different backgrounds, some of them are very, very specialist," Grant said.
Civilian volunteers step up
Also supporting Ukraine's regular forces are members of the Territorial Defence Force, many of whom fought in 2014 in volunteer armed groups against pro-Russian separatists in Ukraine's east.
"Our opponent's tactics ... have not changed much since the 2014–2015 war. The only difference is that we no longer oppose so-called little green men," said Nazar Zoltar, a 45-year-old volunteer, referring to Russian special operations forces who masqueraded as separatists in the conflict.
Now they openly say they are Russians, he said.
For Ukraine, however, much has changed, according to Zoltar.
"Our army is much more sophisticated and professionally trained," he said. "We volunteers have the same motivation. We are protecting our land. We have nowhere to go. We won't allow anyone to come in our house and dictate its terms."
Natalia Loba, 28, a volunteer medic, says she had not planned on taking part in the conflict.
Her mind changed after her native Gostomel was bombed.
"I was forced to get involved in this war," she said. "Who rejoices in war? Who wants it?"
"But when they call you a Nazi, while behaving like Nazis themselves, it is difficult to remain inactive," Loba said. "I do not have a full medical education, although I can provide first aid. That's what I'm doing right now."