MOSCOW -- Russia, a pariah state after its shambolic and brutal invasion of Ukraine, is finding its traditional allies reluctant to join the cause.
The Kremlin's inability to rapidly subdue a much smaller neighbour and the revolting footage of its war crimes against civilians, such as bombing a children's hospital in Mariupol on Wednesday (March 9), appear to be discouraging its traditional partners from leaping to its support.
Plus, the courageous resistance by Ukrainian civilians and troops, the outpouring of global support for Kyiv's cause, and tough sanctions against Russia and its allies are giving Moscow's fickle friends reason to question their public support for a pariah state.
Belarus steers clear
Instead of a team of allies coming to Russia's side, Moscow is finding indifference, hesitation and outright rejection.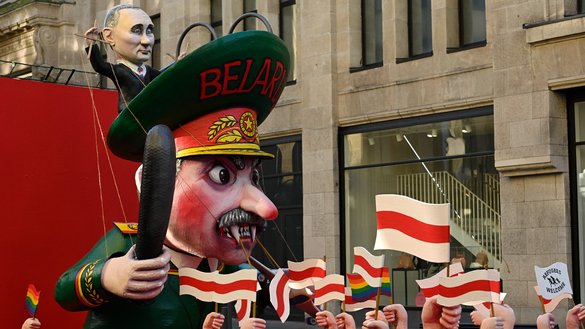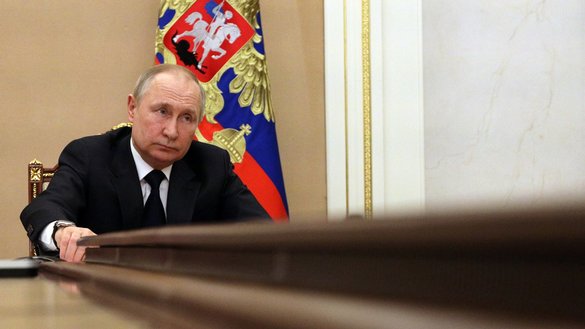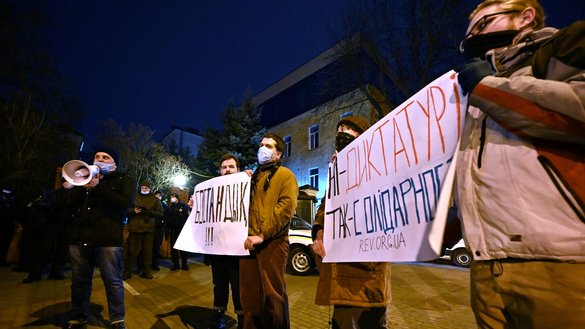 Belarus, a neighbour and ally ruled by dictator Alyaksandr Lukashenka, allowed part of the invasion force of more than 190,000 Russian troops to mass on its territory throughout 2021 and 2022.
However, since the attack, Belarusian troops have stayed on their side of the border.
The Belarusian army does not plan to fight in Ukraine, Lukashenka said March 1. "We can prove this [assertion] to anybody," he said at an expanded session of his country's Security Council in Minsk.
"There is no need" for Belarus to participate, he added, according to Interfax.
One peculiar exception is a single Belarusian military column that on March 1 entered the border village of Mykhailo-Kotsiubynske in Chernihiv province, Ukraine, but then refused to move farther inland, ZONA.ua reported March 3.
The stalled unit attests to the rejection by Belarusian troops and society of the aggression against Ukraine.
Such inaction comes as a relief to Belarusian society, which became agitated at the end of February, when many Belarusians began receiving summonses to appear at military mobilisation sites, Deutsche Welle reported March 2.
Belarusian society, including Lukashenka's supporters and foes alike, "react badly" to the possible involvement of Belarus in Russia's war in Ukraine, Belarusian political analyst Valerii Karbalevich told Voice of America.
"Lukashenka feels [that resistance], and in recent days his statements have become more measured," he said.
"He used to say that if needed, Belarus would stand shoulder to shoulder with Russia and fight in this war, but his recent statements are more cautious: 'We won't fight; Russia is not raising that question with us.'"
Moscow finds fickle friends
Some analysts doubt Lukashenka ever intended to fight.
"Lukashenka spouted tough rhetoric, but it was just rhetoric and nothing else," Talgat Ismagambetov of Almaty, senior researcher at Kazakhstan's Institute for Philosophy, Political Science and Religion Studies, told Caravanserai.
"He seemed to be demonstrating that he's Putin's friend and at the same time portraying himself as a sovereign player to the West," he said. "He always balances his approach."
"If Belarus fights alongside Russia, it could mean the severing of all ties with Ukraine, an important neighbour," said Edil Osmonbetov of Bishkek, an international affairs and conflict resolution specialist. "Minsk doesn't need it."
The sanctions devastating the Russian economy might have dissuaded Lukashenka, say other analysts.
Belarus no longer considers Russia a valuable economic partner to count on in tough times, said Elmira Suranchiyeva, a Bishkek-based economist.
Weakened by post-invasion sanctions, "Moscow will hardly be able to support Minsk financially, unlike before, so Lukashenka instantly switched his views," she said.
"He understands that he must not confront the Western countries and wants to 'leave a sinking ship'."
Lukashenka also has to consider whether sending in his troops might make matters worse for Belarus.
If Belarus does fight, it faces the risk of significantly harsher Western sanctions, as is happening to Russia. "This would be a mighty economic blow," said Osmonbetov.
'Not our war'
In a YouTube video posted February 27, Valerii Sakhashchik, a former Belarusian paratrooper brigade commander and a reservist lieutenant colonel, urged Belarusian troops not to attack Ukraine.
"This is not our war. You will not achieve in this conflict any glory," he said. "[You will achieve] only shame, humiliation, bloodshed, death and the status of pariah nation for the entire Belarusian people."
He urged soldiers "to find the wherewithal not to participate in this filthy matter".
Sakhashchik lives in Poland, which spares him from any retribution for the video.
Kazakhstan has also backed away from Moscow, despite being "rescued" by the Russian-led Collective Security Treaty Organisation (CSTO) intervention that tamped down political unrest in January.
But Kazakhstan has refused to send troops to join the invasion of Ukraine. Unlike Belarus, it did not vote against the March 2 United Nations resolution condemning Russian aggression in Ukraine. Instead it abstained, like Armenia, Kyrgyzstan and Tajikistan -- all members of the CSTO.
On Sunday, the Kazakh government even permitted a large pro-Ukraine demonstration in Almaty. Among the demands of the protesters were that Kazakhstan withdraw from both the CSTO and Eurasian Economic Union (EEU).
Moreover, on February 22, one day after Russian President Vladimir Putin signed a bill officially recognising Donetsk and Luhansk in eastern Ukraine as independent states, Kazakh Foreign Minister Mukhtar Tileuberdi said there was "no question of recognising [them] by Kazakhstan".
Uzbekistan too is staying on the sidelines, as it has in recent years when Russia made economic and other overtures.
Having refused to join the Russian-dominated EEU, Uzbekistan was similarly unimpressed by the Russian invasion of Ukraine. Uzbek analysts and media consumers have denounced the attack.
China 'unsettled'
China is another country playing bystander rather than aiding Russia. Moscow had turned to Beijing in recent years as an economic, and potentially military, ally.
"I think President Xi [Jinping] and the Chinese leadership are a little bit unsettled by what they're seeing in Ukraine," US Central Intelligence Agency director William Burns told US lawmakers during a hearing on global threat assessments Tuesday.
"They did not anticipate the significant difficulties the Russians were going to run into."
On Tuesday, Xi urged "maximum restraint" over Ukraine, calling the crisis "deeply worrying" in a video summit with his French President Emmanuel Macron and German Chancellor Olaf Scholz.
The next day, Beijing said it would provide Ukraine with about $790,000 in humanitarian aid, with the first shipment already on its way.
China's leadership is concerned "by the reputational damage that can come by their close association with President Putin", said Burns.
All this is in stark contrast to the "no forbidden areas of co-operation" touted by Xi and Putin when they vowed to stick together in a "new era" of global political and military order last month.
Sanctions affect Russian allies
The backlash that Belarus already has faced for its passive role in the war may be giving pause to other pro-Moscow sympathisers.
Countries like South Korea, Canada and Japan, as well as the European Union, have levied sanctions on Belarus. So have companies including Intel and Airbnb.
In the high-profile world of sports, Belarusian athletes are finding themselves as disgraced as Russians.
On March 3, the Winter Paralympics expelled athletes from Russia and Belarus.
Additionally, the "governing bodies of soccer and ice hockey have suspended all Russian and Belarusian national and club teams from international competitions until further notice", Radio Free Europe/Radio Liberty reported February 28.
Those decisions expel Russia from the World Cup, the planet's most popular sporting event, and bar Russia and Belarus from the international hockey championship in May.