TASHKENT -- Uzbek officials are warning fellow citizens not to be lured into fighting for Russia in the Kremlin's invasion of Ukraine.
Russian troops are believed to have sustained heavy material losses and casualties since the start of the invasion on February 24, with Ukrainian President Volodymyr Zelenskyy claiming Saturday (March 12) that more than 12,000 had been killed.
Russia has not given an update since March 2 when it announced 498 troops had been killed.
Uzbek citizens are reported to be among the Russian troops taking part in the invasion, which Uzbek officials warn is illegal.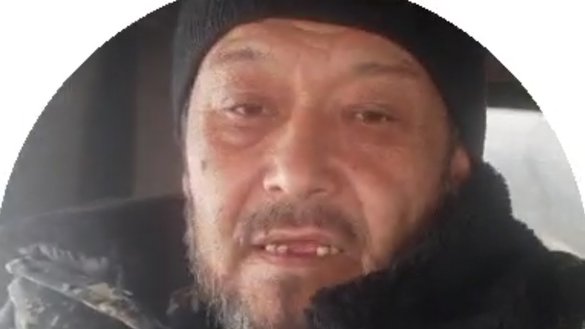 A video posted on Telegram on February 24 by a native of Fergana province, Uzbekistan, showed him wearing military fatigues and driving a Russian army truck into eastern Ukraine.
The man, who appears to be about 50 and speaks in the Ferghana dialect of Uzbek, says the Russians recruited him because he served in the 1979-1989 Soviet invasion of Afghanistan.
"We're here because we have no other choice... Well... brother, we've come from Russia. We worked there," he says in the video.
"There are many Uzbeks here [in Ukraine] who came for the war. And also people from Tajikistan. We have a contract... Only those who are destined to die in a war will die."
The man, in an interview with Radio Free Europe/Radio Liberty's Uzbek service on February 28, confirmed he had travelled from Russia to Ukraine's breakaway Luhansk region in a Russian military truck.
He was hired as a driver for three months for a monthly salary of 50,000 RUB ($590), he said on condition of anonymity.
He added that he wants to obtain Russian citizenship and housing.
A dangerous path
"Conscription of a citizen of Uzbekistan for military service in foreign states, security agencies, police forces, military justice agencies or other similar bodies is punishable by imprisonment for up to 5 years," the Uzbek Justice Ministry reminded Uzbeks on its Telegram channel on February 28.
Under Uzbek law, citizens are prohibited from serving in the armed forces of foreign states, doing military service under a contract or serving as mercenaries.
Article 154 of the Uzbek criminal code calls for imprisonment for a term of 3 to 5 years.
Nevertheless, Uzbeks have in the past been reported to have fought on both sides in eastern Ukraine: with pro-Russian separatists and the Ukrainian army.
In 2014, there were media reports about Uzbeks fighting in Donbas, said Batyr Shermatov, a Moscow-based lawyer who works with Central Asian migrant workers.
"In recent years, Russia has begun to create private military companies (PMCs) to recruit and send foreign citizens with combat experience into war zones," he said.
This arrangement is very convenient for the authorities -- it makes it possible not to recognise their country's participation in conflicts, he said.
Additionally, when using mercenaries, they need not justify citizens' deaths to voters, he added.
According to Russian law, contract-based service in the military is indeed grounds for issuing a temporary residence permit, which is the first step to obtaining Russian citizenship, Shermatov said.
"But this is if a person entered the service officially," he added. "In principle, Russian authorities can secretly assist foreign citizens who served in illegal PMCs, preparing various documents for them."
However, he cautioned, men under the age of 27 should be careful when trying to obtain Russian citizenship because they could be drafted into the Russian army, which would lead to criminal prosecution if they return to Uzbekistan.
Social inequality
Central Asian migrants have several reasons for wanting to join Russian forces, said Zarnigor Amanillayeva, a blogger from Moscow who runs Musofir.ru, an Uzbek-language website for migrant workers.
The first reason is money, she said, citing rumours that contractors who take part in the hostilities have been well paid.
The second motive is the desire to quickly obtain Russian citizenship, said Amanillayeva, who added that she has personally seen TikTok ads calling for foreigners to join the Russian army.
The third reason follows from the second: the desire to become equal with Russians -- "one of them", she said.
Migrants, who sometimes become second-class citizens in a foreign land, might perceive Russia and Russians as strong, great and mighty, she added.
"This [thinking] is the result of social inequality that has developed over the years both in their homeland and in Russia," Amanillayeva said. "But in general, just one reason stands behind all three reasons -- necessity, financial or psychological."