KHUJAND, Tajikistan -- Sughd province officials and residents late last month made a deal with a Canadian mining firm after years of embittering experiences with Chinese exploitation.
After Chinese company Xin Li Tsya's failure to reopen the dormant Adrasman Mining and Processing Complex, leaders of Guliston city, Sughd province, awarded operating control of the plant to Altair Resources, Inc., pending approval by the Tajik government.
Canada-based Altair intends not only to pay off the enterprise's debts but also to invest more funds in refurbishing and modernising the complex.
"The Canadians have agreed to assume the enterprise's debts," Guliston Mayor Rano Khoshimzoda said at a news conference February 15.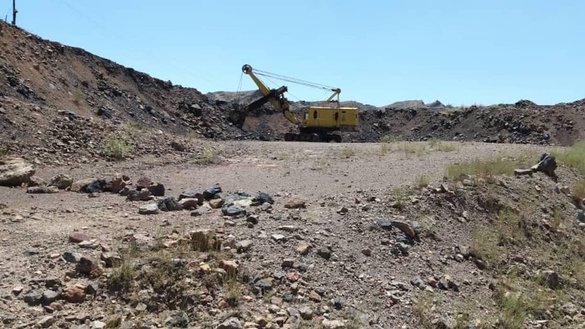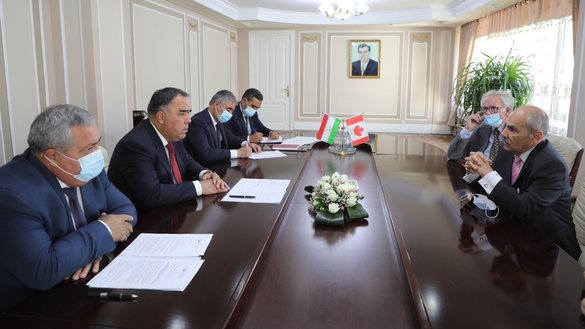 "We hope that the laid-off workers and specialists will soon return to work and that the investors will pay their back wages," she said.
The Adrasman complex owes workers, specialists, the Tajik government and its partners 36 million TJS ($3.2 million), according to the government. The sum includes 14 million ($1.3 million) in back pay.
"The representatives of Altair, unlike the Chinese investors with whom our experts have been unsuccessfully conducting negotiations for nearly two years, have stated that they are prepared to assume all the complex's debts," Nargis Shamsiyeva, a Sughd provincial spokeswoman for the Ministry of Industry and New Technologies, told Caravanserai.
Altair intends to contribute "about $100 million to modernising the enterprise" and will employ existing staff to mine and process ore while renovating Adrasman, she said.
Broken promises
Nurinisso Komilzoda, vice mayor of Guliston, explained why her city chose Altair to operate Adrasman.
"We gave preference to the Canadian company because it has a good reputation and there is positive experience in co-operation, for example at the Aprelevka gold processing enterprise," she said, referring to a Canadian-Tajik joint venture in operation since 1996.
"The main thing is that the Canadians intend to process the ore within Tajikistan rather than removing precious metals as a concentrate, as the Chinese do," she said.
Komilzoda said when she was deputy mayor of Istiklol, she frequently encountered Chinese mining executives at the Istiklol economic zone.
"They don't keep their promises, and... they weren't transparent in their activities," she recalled.
In 2017, a Chinese corporation built a lead production plant near Istiklol, but its commitment to produce up to 50,000 tonnes of lead never came true, she said.
"Because this enterprise never reached those numbers, many of the city's plans fell apart," she said. "The republic, province and city suffered serious economic loss."
The plant folded in 2020 because of the accidental destruction of its blast furnace.
The neglect of the plant showed the operators' insincerity, knowledgeable observers said. In their opinion, the Chinese cared only about getting their hands on gold deposits in Istiklol and Zarafshan.
In its short time in Istiklol, the Chinese company made few friends.
It promoted only Chinese to senior management and did not let Tajik employees rise above middle ranks.
"China, by constructing industrial enterprises, is partially solving its own social problems, including employment," she said.
Besides noticing the clear contempt for Tajik employees, Tajiks dislike seeing their country's assets turned over to the Chinese.
They have seen Chinese mining firms take control of promising mines when Tajikistan cannot pay back debt.
"The government of Tajikistan has no other option than to turn over its shares to Chinese ownership or to issue licenses to develop promising deposits, because the debts to the [People's Republic of China] are irrevocably growing, while the deadlines for payment are already coming up," said Anvar Maksudov, an economist in Sughd.
As of January, Tajik foreign debt was $3.2 billion, including $1.1 billion (35%) owed to China, the Tajik Finance Ministry said in February.
Help from Canada sought
Unlike the self-serving Chinese firms, Canadian ones have set a different tone.
Many remember Canadian deliveries of wheat for $1 billion in credit in the late 1990s, during the first years of Tajikistan's independence. The country needed food but had no money.
One Canadian mining firm, Gulf, came in 1996 and invested early in Tajikistan's mining industry.
Its Aprelevka joint venture with Tajikistan, in the Qurama Mountains, is a highly stable mining enterprise. It has operated without interruption for a quarter century through economic downturns and the COVID-19 pandemic.
Aprelevka accounts for about 6% of Sughd province's total industrial production. Impressed by the success of that joint venture, the leaders of Guliston city and Sughd province discussed the possibility of reopening Adrasman with the CEO of Altair Resources when he visited last October.
Adrasman had been closed since 2013.
The city and provincial leaders wrote to the Tajik government to seek approval of the plan to co-operate with Altair. Approval is still pending.
However, they are optimistic.
"The proposal... has a high chance of being approved by the Industry Ministry and the Committee to Manage State Property and Investments, because the Canadians have a desire and a will to co-operate, and most importantly, the financial means," Sharifjon Akhmedov, chief of staff of the committee's office in Sughd, said.
Another factor in Altair's favour is its intention to "fully process the ore in Tajikistan", he said. The Canadian firm also pledges to "reconstruct roads and develop the infrastructure of the [adjacent] mining town".
Hope for a better life
Adrasman, the mining town that shares the dormant ore-processing enterprise's name, has fallen on hard times.
It was built in 1958 and thrived during Soviet times. The area contains uranium, silver, gold, zinc and lead.
But after the Soviet Union collapsed, economic activity in Adrasman did too. The plant folded soon after. The village largely emptied out as a result.
From 2006 to 2013, Kazinvestmineral, a Kazakh company, operated the Adrasman complex. But it gave up when it was unable to make a profit.
Since then, the Tajik government has been trying to find a credible operator.
"Xin Li Tsya tried to acquire a share of the complex for two years, but the Chinese apparently wanted to obtain the business for free and not assume its debts," said Komilzoda.
A search for a reliable investor turned up Altair, she said.
Adrasman town has about 15,000 residents now, with only a relative handful working at the mining enterprise.
It had about 2,000 workers in Soviet times. During the Kazakh operator's era, it had about 800.
Now a skeletal staff of only about 100 keep an eye on the mine. They include security guards and workers who operate pumps to keep groundwater from flooding the mine shafts.
If Altair indeed gains permission to reopen Adrasman, "there will be hope for the revival of the mining village and for a better life", said Sobir Mamajanov, the Adrasman complex's general director.