BEIJING -- Pressure is building on China to take a firm stance on Russia's widely scorned war in Ukraine, but so far officials in Beijing have remained "neutral" at best.
The United States and Europe have expressed growing concern about Beijing's friendship with Moscow and have urged China to pull its lifeline from an increasingly isolated Russia.
But, three weeks into the invasion of Ukraine -- with civilian casualties mounting and allegations of Russia preparing to use banned chemical weapons and committing war crimes -- Beijing has shown few signs of abandoning its ties with the Kremlin.
Washington has driven Russia to the cusp of default since Russian President Vladimir Putin's invasion of neighbouring Ukraine on February 24, strangling its economy with sanctions and evicting the country from the global payment system.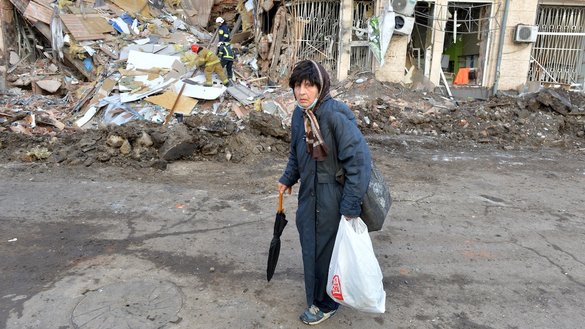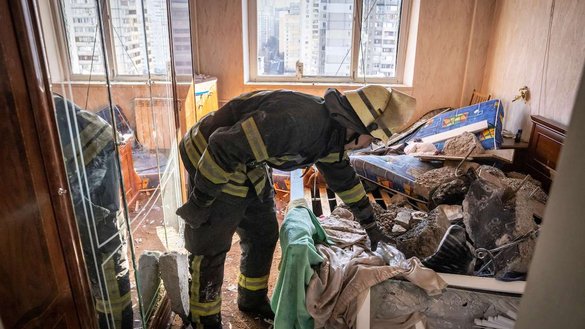 Isolated, bleeding money and with its currency in free-fall, Russia has grasped for the friendship of one of its few remaining allies -- China.
Russia last week asked China for economic and military aid, US officials said.
It is seeking military equipment and support for the war in Ukraine, the officials told The New York Times on condition of anonymity.
It also asked for additional economic assistance to help counteract broad sanctions imposed by the US, European and some Asian governments, one official said.
The officials declined to provide additional details on Moscow's requests or any response by Beijing in order to keep secret the source of the intelligence, the newspaper reported Sunday (March 13).
The reports came hours after the White House warned Beijing would face severe "consequences" if it helps Moscow evade sanctions.
Beijing refused to directly address the reports, and instead accused Washington of maliciously spreading "disinformation" over China's role in the Ukraine war.
China's self-interest
Since the war erupted, China has refused to condemn Putin's actions -- or even describe the invasion as a "war".
Instead, as recently as last week Beijing called the partnership between the two "rock-solid".
In its public diplomacy, Beijing has sought to position itself as a neutral player, calling for peace negotiations and condemning NATO for militarily assisting Ukraine.
But US media reports, citing intelligence briefings, suggest Beijing may be ready to pull the Russian economy back from the brink of default and even meet Moscow's entreaties for weapons and logistical support for its struggling troops in Ukraine.
Analysts say Chinese President Xi Jinping's challenge is to pick a pathway through the sudden chaos unleashed on the international order by Putin's actions -- and ensure China comes out ahead of the United States.
Moscow has dangled the prospect of cheap oil and gas to its energy-hungry neighbour, while the West vows to unhook itself from Russian hydrocarbons.
"China is in it for self-interest, period," said Alexander Gabuev, senior fellow at the Carnegie Centre Moscow. "A weaker Russia is probably a Russia where you can do more that serves your interests, since you have more leverage."
But for all the chumminess between Xi and Putin, the two countries have a long history of mistrust.
"China's stance is not so much pro-Russia as anti-US," Gabuev said.
"Why would China even consider not to support Russia, or even worse, undermine [its] alliance with Russia?" asked Alexander Korolev, senior lecturer in politics and international relations at the University of New South Wales in Sydney, Australia.
"I think China is unlikely to change its position, and this will indicate a deeper divide of global geopolitics."
'No good for China'
Indications of China's next steps are being scoured out from the oblique comments of its diplomats.
On Tuesday, state media carried a message from Chinese Foreign Minister Wang Yi stating, "China is not a party to the crisis, still less wants to be affected by sanctions."
Already global commodity prices have surged -- especially of wheat and corn, which flows from the Russia and Ukraine breadbasket to China.
Chinese Ambassador to the United States Qin Gang Tuesday attempted "to explain fully and dispel any misunderstandings and rumours" about Beijing's stance on Ukraine in an opinion piece in the Washington Post.
"As a staunch champion of justice, China decides its position on the basis of the merits of the issue," he wrote.
"On Ukraine, China's position is objective and impartial: The purposes and principles of the UN Charter must be fully observed; the sovereignty and territorial integrity of all countries, including Ukraine, must be respected; the legitimate security concerns of all countries must be taken seriously; and all efforts that are conducive to the peaceful settlement of the crisis must be supported."
"Conflict between Russia and Ukraine does no good for China," he said.
But rather than denounce Putin's unjust war, Qin appealed to Washington to "not support 'Taiwan independence' separatism in any form".
Linking Russia's invasion of Ukraine and China's position on Taiwan is "a mistake", he said.
"Ukraine is a sovereign state, while Taiwan is an inseparable part of China's territory."
Democratic Taiwan has watched the Ukraine situation closely as Beijing claims sovereignty over the island and vows to seize it one day -- by force if necessary.
Beijing has ramped up military, diplomatic and economic pressure on Taiwan since Taiwanese President Tsai Ing-wen came to power in 2016, as she rejects China's claim on the island. She was re-elected in 2020.
Putin just days before ordering troops to invade, said Ukraine was a "country created by Russia" and that it was wrong to let the Soviet Union fall apart and let Ukraine and the other Soviet republics go their own way.