BRUSSELS, Belgium -- Ukraine's defence minister on Thursday (March 17) called on European Union lawmakers to recognise Russian President Vladimir Putin as a "war criminal" and urged the bloc to step up arms supplies to fight Moscow's forces.
Russian forces invaded Ukraine on February 24.
The demand by the defence minister came after US President Joe Biden on Wednesday sparked Kremlin fury by dubbing Putin a "war criminal" for his forces' bombings of Ukrainian cities.
Russian warplanes and artillery have pounded civilian locations in Kyiv, Kharkiv, Mariupol and other cities, arousing global condemnation.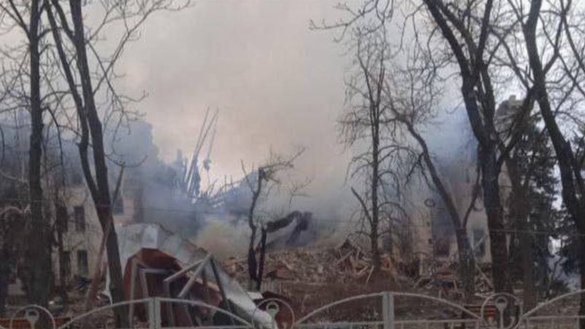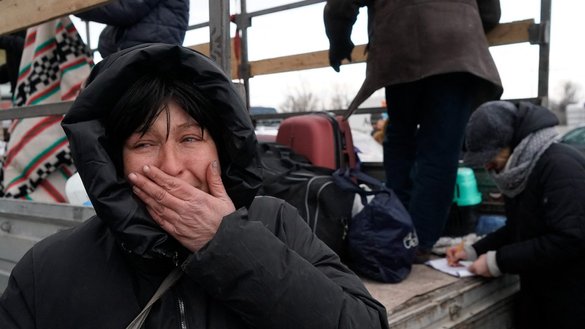 International Criminal Court prosecutor Karim Khan on February 28, only four days into the war, announced plans to investigate possible Russian war crimes in Ukraine, as reported by various outlets.
On Wednesday, a Russian plane dropped a bomb on a theatre in besieged Mariupol that had been sheltering more than 1,000 women and children.
Ukrainian authorities had written the word "Children" in Russian in two places outside the building.
"After an awful night of not knowing, we finally have good news from Mariupol... The bomb shelter [of the theatre] was able to hold. The rubble is beginning to be cleared. People are coming out alive," former Donetsk provincial governor Sergei Taruta wrote in a Facebook post Thursday, according to CNN.
It was not yet clear whether all those who sheltered in the theatre had survived.
The "heartbreaking" bombing of the theatre was an act of "cruelty and evil", Michael Carpenter, US ambassador to the Organisation for Security and Co-operation in Europe, said in an address to its Permanent Council in Vienna, according to CNBC.
'State terror' by the Kremlin
A Russian plane earlier on March 9 bombed a children's hospital in Mariupol, killing one child and two adults.
"It's not simply a war. It's state terror. The regular army of the aggressor is conscientiously annihilating the civil population," Ukrainian Defence Minister Oleksiy Reznikov told EU legislators via videolink.
"I'm appealing to all European Parliamentary members to recognise that Putin is a war criminal, as has been done in the United States."
More than 400 schools, 110 hospitals and 1,000 housing blocks across Ukraine have been destroyed in the three weeks since Putin launched the invasion, he said.
More than 14,000 Russian soldiers have been killed in the three-week-old war, he added.
Reznikov called on Europe to help supply more weapons.
"We will win. It's a question only of the price which the Ukrainian people will pay," he said.
"The Russians can be stopped, victory can be gained, but we need assistance."