KYIV -- The Kremlin is increasingly relying on mercenaries after suffering heavy losses in its botched invasion of Ukraine, according to intelligence.
Russian troops have sustained heavy casualties since the start of the invasion on February 24, observers say, with the Ukrainian military claiming on Friday (March 18) that Russia has suffered about 14,200 casualties.
As a result, Moscow is openly recruiting mercenaries from Syria to supplement its forces, while also using the Wagner Group, a shadowy Russian private military company (PMC).
Russia has drawn up lists of 40,000 fighters from the Syrian army and allied militias to be put on standby for deployment in Ukraine, a war monitor said Tuesday.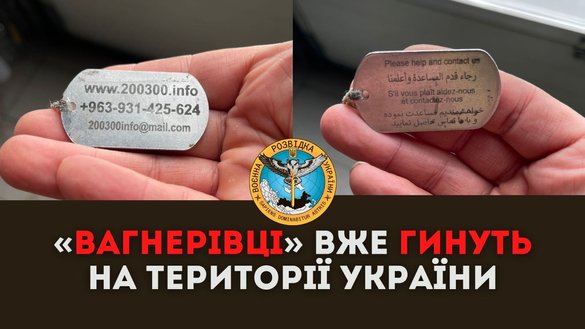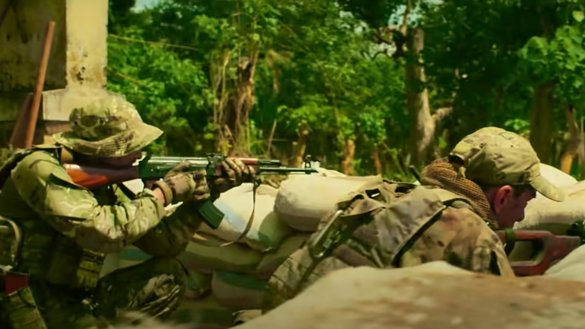 Russian officers, in co-ordination with the Syrian military and allied militias, have set up registration offices in regime-held areas, according to the Syrian Observatory for Human Rights and activists.
"More than 40,000 Syrians have registered to fight alongside Russia in Ukraine so far," Rami Abdel Rahman, who heads the UK-based monitor, told AFP.
Another 18,000 men have registered with Syria's ruling Baath party and would be screened by the Wagner Group, the monitor said.
The Kremlin said last week that volunteers, including from Syria, were welcome to fight alongside the Russian army in Ukraine, AFP reported.
Ukraine's Defence Ministry earlier on March 8 published photographs on Facebook of a dog tag it said belonged to a dead member of the Wagner Group.
The dog tag in the photo is marked with a Syrian phone number, as well as the inscription "Please help and contact us" in Arabic, Farsi, English and French.
The ministry in its Facebook post accused the Wagner Group -- which seems to have rebranded itself as Liga (League) -- of helping Russia in its invasion of Ukraine, and alleged that some of its mercenaries were "already participating in combat operations on the territory of Ukraine in the army of the aggressor".
Russia plans to send up to 1,000 mercenaries to Kyiv to reinforce its forces trying to attack the Ukrainian capital, the ministry said earlier this month, adding that a PMC headquarters was created in Rostov-on-Don, Russia, in order to recruit mercenaries.
Hired killers
Such mercenaries "are being brought in for sabotage, for terror", Oleksandr Galaka, a military analyst and former director of the Main Intelligence Directorate of the Ukrainian Ministry of Defence, told Caravanserai.
They are meant to do "grunt work", including pacifying rebellious civilians in occupied territory and carrying out acts of intimidation, he said.
Members of the Wagner Group have been accused of war crimes around the world.
Wagner first emerged in Ukraine in 2014, when war first broke out and Russia illegally seized Crimea.
Since then, its mercenaries have been involved in conflicts around the world, including in Syria, Mozambique, Sudan, Venezuela, Libya, the Central African Republic (CAR) and Chad.
"In reality, they are part of the Russian armed forces. They have Russian army weapons. They train on Russian training grounds. They are even financed... by Yevgeny Prigozhin, a businessman close to [Russian President Vladimir] Putin," said Galaka.
Despite mountains of evidence linking Prigozhin to Wagner and a wide range of other "dirty work" operations around the globe for the Kremlin, both he and Moscow deny any ties to the PMC.
Wagner mercenaries are better trained than soldiers in the regular Russian army, according to Mykola Malomuzh, an army general who previously headed Ukraine's Foreign Intelligence Service.
"It is important to understand who makes up the PMC. These are former special forces from Alpha and Vympel," he said, referring to Russian Federal Security Service (FSB) special forces.
"In general, a different level of fighters," Malomuzh said.
"In addition, their training differs from how the regular Russian army trains," he said. "They take NATO best practices and Chinese standards, generate all this global experience and try to apply it on the battlefield."
"Their recruitment centres are all over the world, but 80% of the mercenaries are still Russians," he added.
"Some percentage probably comes from the so-called DPR and LPR," he said, referring to the Donetsk People's Republic and Luhansk People's Republic, two separatist enclaves in eastern Ukraine that Putin recognised as independent days before launching the full-scale invasion of the country.
"Of course, Putin isn't devising missions for them. The directors of the covert agencies do that. But he definitely co-ordinates the use of such forces," Malomuzh said.
Kremlin-backed mercenaries 'have no chance'
Despite their lethal training, the Wagner Group and other mercenaries will be unable to save the Russian army from the defeats it is suffering in Ukraine, analysts say.
"The main problem of these fighters is that they have never met a strong enemy," said Galaka.
It is one thing to torture the unarmed population in Syria or insurgents. It is another matter to fight a professional, highly motivated Ukrainian soldier, he said.
"This halo of invincibility of the Wagnerites, Kadyrovites and other militants is just marketing," Galaka said, referring to mercenaries led by Chechen leader Ramzan Kadyrov. "I am sure that here, in Ukraine, their activities will come to an end."
Malomuzh agrees.
"Ukrainian special forces are better prepared. In face-to-face combat, they are head and shoulders above the [Wagner mercenaries]," he said. "The mercenaries have no chance."
The so-called "elite" fighting units of Kadyrov -- who had orders to break through to Kyiv and assassinate Ukrainian President Volodymyr Zelenskyy -- were massacred, for example, only a few days into the war.
"Our soldiers killed them in waves. They die like everyone else, nothing special," said Yaroslav Kuts, a former lawyer now fighting with the 206th Territorial Defence Battalion in Irpin, near Kyiv.
Magomed Tushayev, the assassination team's commander and a close friend and ally of Kadyrov, was among those killed.
"The only thing that makes these bastards different is that they shoot civilians, litter every evacuation corridor with mines and attack humanitarian workers," said Kuts. "We will finish them off soon."
While some of the mercenaries sent to Ukraine are now in hiding, they will not be able to do so for long, according to Malomuzh.
"Today, people, ordinary citizens, are very attentive. They react to every suspicious person," he said.
"It is essential to identify and destroy these militants as soon as possible," said Galaka. "They will not change the course of the war in any way, but they do not obey any laws at all, and as a result, they pose a very big threat to civilians."