ALMATY -- The economic aftershocks of Russia's invasion of Ukraine are prompting calls in Kazakhstan for the nation to leave the Moscow-led Eurasian Economic Union (EEU or EAEU).
The EEU's members include Russia, Kazakhstan, Kyrgyzstan, Armenia and Belarus.
Since Russian President Vladimir Putin launched the bloody assault on Ukraine February 24, Western capitals have frozen Moscow out of the global financial system, tipping its currency into free-fall and pushing the country to the verge of default.
More US sanctions against Russia and the tightening of existing measures were expected to be announced this week after US President Joe Biden discussed the war with European allies in Brussels Thursday (March 24), US officials said.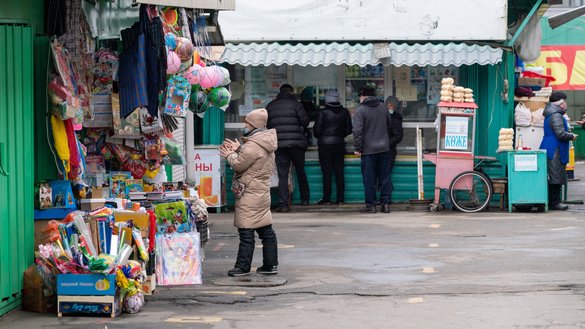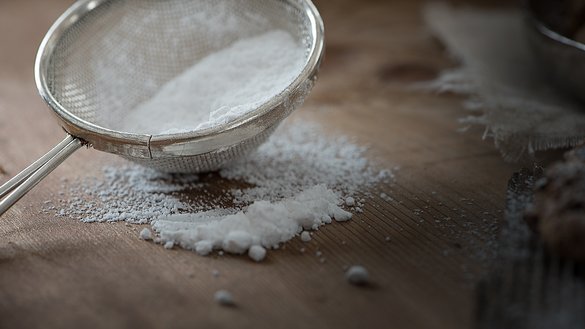 Britain on Thursday (March 24) slapped sanctions on 59 more Russians and entities and six Belarusian entities in retaliation to Moscow's invasion of Ukraine.
Belarus hosted part of the months-long Russian military buildup before the invasion.
The effects of such sanctions on Russia's economy, which include efforts to freeze $300 billion of Russia's foreign currency reserves held abroad, have been palpable.
The Russian banking sector and financial system have been paralysed, while the ruble has collapsed.
Russia now faces the risk of defaulting on debt for the first time in decades.
On March 11, Bloomberg estimated in the first two weeks of the war Russian GDP fell by 2%, or $30 billion, and predicted that by the end of 2022 this indicator would drop by 9%.
'A big problem'
Kazakhstan's economy, like that of other Central Asian countries, is closely tied to the Russian economy.
As a result, Kazakhstan is suffering alongside Russia, though it was not party to the invasion.
From the start of the invasion on February 24 to March 15, the tenge sank alongside the Russian ruble, depreciating by 20% against the dollar.
The slide prompted Kazakhstan's National Bank to raise its base policy rate to 13.5% and to sell off its foreign reserves on the local exchange to support the tenge and maintain price stability.
By March 15, the National Bank had spent $815 million of its reserves to keep the tenge afloat.
Nur-Sultan has also been forced to limit currency trading.
"We are an EEU member, so our currency is pegged to the ruble, and our economy is closely integrated with the Russian economy," Daulet Akhmetov, director of Nur-Sultan StroiService, a building-material company in the Kazakh capital, told Caravanserai.
"This is a big problem," Akhmetov said.
"All these years, Kazakhstan has lost out by participating in this union, but we have held on thanks to raw material exports. But now our economy is in danger of collapse."
Now Kazakhstan is becoming the largest payer of import customs duties in the EEU, since Russia, under Western sanctions, will not make significant contributions, he said.
"Under the terms of the economic union, Russia will take 85% of the proceeds of the customs authorities of all member countries, while Kazakhstan's share does not exceed 7%," Akhmetov said.
"A reasonable question arises: what are we now, a charity?"
Nur-Sultan must urgently change these proportions -- which are "extortionate for Kazakhstan" -- or leave the EEU, he said.
Economic pain
Closer to home, pensions are now at risk, and prices of commodities are rising.
At one point, the state invested part of Kazakhstan's pension assets in Russian securities, according to Meruert Makhmutova, an Almaty-based economist and former director of the Centre for Analysis of Public Problems.
Those include Russian Finance Ministry bonds and the bonds and depository receipts of companies such as Gazprom, Sberbank, Rosneft, Vneshtorgbank and Norilsk Nickel -- which have ended up on US and EU sanctions lists.
"These companies' shares have collapsed, and the UAPF [Unified Accumulative Pension Fund] will be forced to record losses when revaluing these assets," Makhmutova told Caravanserai.
"All of us depositors have lost some of our pension savings," he said.
Meanwhile, Russia is taking measures that directly contradict the EEU principles of free movement of goods across borders.
On March 10, Russian authorities banned the export of sugar and grain to EEU countries until the end of August to protect the domestic market, despite having grain stocks that cover 150% of domestic needs.
The measure was necessary to prevent the re-export of these products to third countries, said the Russian Economic Development Ministry.
The move apparently targeted Kazakhstan, which after a weak harvest increased grain purchases by 77%, or 2.3 million tonnes, since last July, making it the third largest buyer of Russian grain after Turkey and Egypt, according to the Russian government.
The Russian export bans have led to an acute sugar shortage in Kazakhstan and panic buying.
'Kissing a corpse'
"Russia itself is already ... violating many principles of mutually beneficial co-operation -- earlier violations included artificial obstacles to Kazakh manufacturers' entry into the Russian market," Dosym Satpayev, a political scientist and the director of a risk assessment team from Almaty, wrote March 18 in an article for Forbes.kz.
"And now, under severe sanctions, Russia is imposing restrictions on the export of certain goods, including to EEU countries."
Kazakhstan has grounds for withdrawal from its union with Russia in Article 3 of the Treaty on the EEU, which covers basic principles such as ensuring mutually beneficial co-operation, equality and the consideration of the national interests of the parties, said Satpayev.
Under EEU documents, members of the union must "harmonise their legislation on the financial market" by 2025 -- even though Russian will largely be a pariah state by that point, he noted.
"'Harmonising' with [Russia's financial system] will be like kissing a corpse," said Satpayev. "The leadership of Kazakhstan already has to think about how to avoid this kiss."
"Many of our entrepreneurs have long been disappointed with the EEU, which actually benefits only Russia," said Akhmetov, the director of the building-material company.
"All these years they [Russian officials] have been shielding their market from us with artificial barriers, while our manufacturers have been losing their home market to an influx of cheap Russian products," he wrote.
"But now it is obvious that there is no way we can stay in the EEU: Russia and Belarus will drown us along with themselves."