KYIV -- As the dust settles in Kyiv and its suburbs following the retreat of Russian troops, citizens who survived the brutal two-month onslaught report shocking stories, including rape as a weapon of war and systematic executions of civilians.
The pullback of Russian forces from towns and villages around Kyiv left a trail of civilian deaths, beginning with discoveries in Bucha, that have led Ukrainian officials to accuse Russia of genocide.
In one of the most recent discoveries, the bodies of nine civilians, some showing signs of torture, were found in Borodyanka, a settlement in the Bucha region, according to Andriy Niebytov, chief of police in the Kyiv region.
"These people were killed by the occupiers, and some show signs of torture," he said overnight Wednesday to Thursday (April 21). "I want to emphasise that these people were civilians. The Russian military knowingly shot civilians who did not put up any resistance."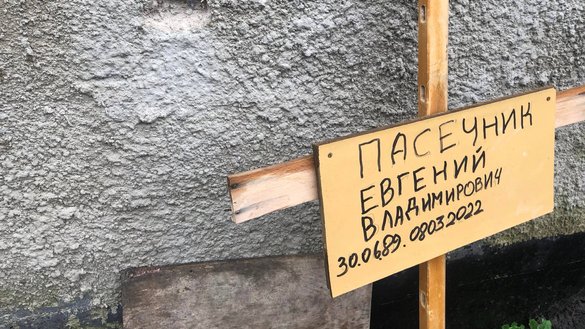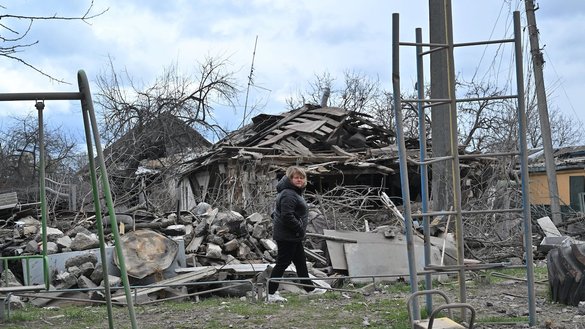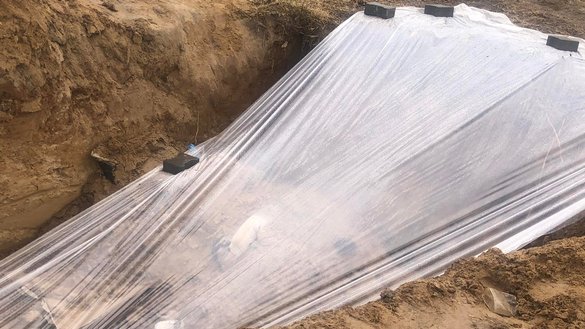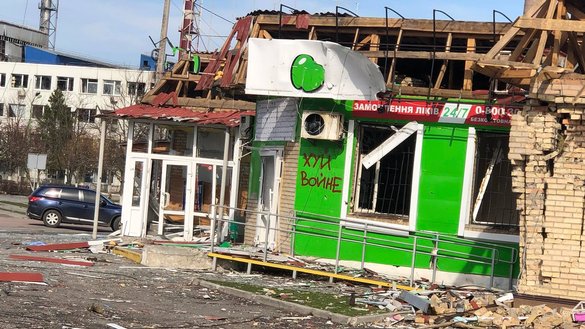 In one grave, the bodies of three people -- including a 15-year-old girl -- were found and a second grave held the bodies of six people, he said. All of them were locals.
Rape, torture and execution
Investigators have collected over 1,000 civilian bodies from streets, yards or temporary graves in the area around the capital -- including some with tell-tale signs like bound hands and feet or gunshot wounds to the backs of their heads, authorities said Thursday.
Authorities are documenting what Oleksandr Pavliuk, head of the Kyiv regional military administration, termed "atrocities" following the invasion by Russian troops on February 24.
Several Ukrainian officials also reported documented evidence of sexual violence, rape and torture in Ukrainian cities occupied by invading forces.
Four Ukrainian members of parliament during a visit to the United Kingdom (UK) said Russian soldiers were deliberately targeting women and children after Ukraine did not surrender, Britain's The Independent reported March 17.
They accused Russian President Vladimir Putin's army of "crimes against humanity", and outlined reports of elderly women being gang-raped and in some cases executed, children afflicted with post-traumatic stress disorder, and cities cut off from basic necessities.
"Putin has stolen the childhoods from millions of children across Ukraine," MP Lesia Vasylenko told journalists at a briefing in the UK's Parliament.
"We will see a generation of Ukrainians grow up with the burden of war already on their shoulders."
There are multiple reports of Russian soldiers breaking into basement shelters where civilians were hiding and raping women, the United Nations Office for the Co-ordination of Humanitarian Affairs reported Tuesday.
"Some women were raped in front of their children and there have been allegations of these violent attacks being filmed and put on porn sites by Russian soldiers," the report said.
Caravanserai visited villages and towns on the outskirts of Kyiv and spoke with residents who shared their stories of horror and survival during Russia's weeks-long attempt to occupy the capital.
Borodyanka: 'We went through hell'
"I was sitting by the window when Russians entered the city," said Oleg, a resident of Borodyanka.
"There was a large armoured convoy of tanks and armoured personnel carriers; I counted 164 of them," he said. "They started firing while I was watching. I could not understand what they were firing at, then they left and dropped a bomb. It was so dusty I thought I would go blind."
"We went through hell," he told Caravanserai.
Oleg explained why he thinks the Russian army used a vacuum bomb in his city.
"You see that the door of our house is collapsed inside, while the mechanism was such that you could open it only by pushing outside," he said. "Normally the blast should have knocked it out. The walls are deformed on the inside as well."
Several generations of Oleg's family used to live in Borodyanka. Now he no longer has a house, and the family has temporarily moved to Kyiv, where it is staying with relatives.
But still, Oleg says he is lucky, unlike his 19-year-old neighbour Andrey, who also shared his story with Caravanserai. His name has been changed to protect his identity.
"I was hiding in the basement like the whole city," he said.
But then, he said, two Russian soldiers found him, forced him to his knees, tied his hands behind his back and blindfolded him.
"One asked if he should kill me immediately. He reloaded his machine gun and fired just next to my ear," Andrey said. "After that, I heard the voice of the second one. He said they'd better wait until tomorrow."
"It was too hard to hear anything. I could not feel my left ear at all," he said. "They told me not to get up. So I stayed on my knees for I don't even know how long. It lasted a few days, I guess."
"Then they came again... and told me it was the day, when I should die," Andrey said. "They started to shoot again. And they postponed my execution until the next day again. They repeated it I think four times. Maybe I spent four days on my knees as well."
When Ukrainian forces liberated the city, they found Andrey still kneeling.
Irpin: murders on Peace Avenue
Following the Russian massacres in Bucha and Irpin, dozens of bodies were buried in several mass graves. Now the authorities are undertaking a careful process to exhume, examine and return the bodies of those killed to their families.
Zhenya Pasechnik is waiting to receive the body of her son, Evgeny Pasechnik, 33, who was killed in an air strike in Irpin.
After she found his body, all mangled, in one of the streets, she buried him in their backyard, but is now waiting for exhumation to re-bury him in their family cemetery.
"When the war started, my son refused to leave the city or go to the shelter," she said. "He took us and some of our neighbours to the shelter and volunteered himself. He was providing elderly people who could not go to the shelter and [Ukrainian] soldiers with food. Our neighbours trusted him and handed him the keys of their houses so he could [let himself in and bring them food]. He was working all the time."
"One day we heard the terrible sound of bombing. Even the basement was shaking," she said. "Three hours passed, and my son Evgeny did not show up. I was scared."
"We had an agreement that he would visit me every three hours, and he always kept this promise. So I already knew something was wrong," Zhenya said.
"I left the shelter and started searching. There were corpses on the road. I was walking and looking, and suddenly I saw his hat. I came closer; it was him, totally mangled," she said.
"I went through such pain. Children should not be killed in front of their mothers," she said.
"The most cynical thing about it is that this war killed my son on Peace Avenue."
Hostomel: 'It is unbelievable how we survived'
Hostomel was one of the first targets after Russian troops entered Ukraine, and the city remained under siege -- with continued Russian shelling and ground combat -- for weeks.
Dmitro and Anya live in the northern part of the city with their young son.
"We had a battle in Hostomel. It is true that our boys successfully pushed them back several times, but Russians still reached this part of the settlement," said Anya.
"We made a big inscription outside our yard and wrote the word 'children'," she said. "However, it did not stop them. The house was shelled during their first invasion."
"That's what the so-called 'Russian world' does," she said, referring to Putin's grandiose conception of a global community of Russian speakers, all under Moscow's "protection".
People in Central Asia are well aware of this "protection".
With the Kremlin's clear lack of respect for the sovereignty of ex-Soviet states, many in Central Asia warn their region could be next after Ukraine.
Moreover, Russia's stalled invasion of Ukraine, now in its second month, is raising questions over the capability of the Russian military and Moscow's traditional role as the security guarantor of Central Asia.
After the shelling, the Russians destroyed their fence with a tank, Dmitro said.
"Then they went to our neighbour's house and did the same," he said, adding that after that incident the family decided to leave.
"We managed to flee at night, secretly," Dmitro said. "We had only the clothes on our backs, as we had to carry our child and I was holding him and Anya took only the bare essentials for him."
"We were crawling until the entrance of the city. I still cannot understand how we managed to do it with a child in our arms," he said. "Our soldiers were there; they took us behind enemy lines, and we somehow reached Kyiv."
"It is unbelievable how we survived," he said.
The family returned home after Ukrainian forces cleared Russian forces out of Hostomel.
"After returning home, we found this rocket in the yard," Dmitro said. "Apparently the house became a target of indirect fire. As a result of the explosion, the house has practically turned into ruins."
"But it doesn't matter; we will rebuild," he said. "The main thing is that the Russians are no longer here."