TASHKENT -- Uzbek journalists and analysts are calling on the government to ban Kremlin-controlled TV channels to prevent them from poisoning the minds of the Uzbek people.
Russian media have come under especially heavy scrutiny since Russia's invasion of Ukraine in February.
The global community needs to act "in the face of unprovoked brutal, appalling invasion of a sovereign territory where the fundamental basis that has been done is just complete falsehoods", Tim Torlot, the United Kingdom's ambassador to Uzbekistan, said in an April 4 interview with Alter Ego, an Uzbek news site.
"The Russians have used their media as an instrument of war in a way that is completely unacceptable to any fair-minded society," he said.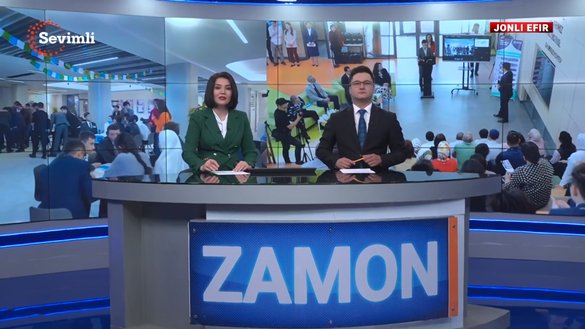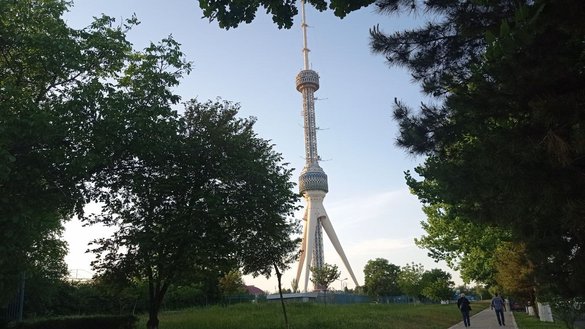 The West "is not closing down the Russian media", he stressed. However, it is "taking firm action to ensure that they don't become part of the weapons of war", and it is "placing not unreasonable restrictions on what they can do".
"This is a country which is imposing restrictions on its own people and on its own media who publish news that might in any way contradict what the official narrative is," Torlot said. "This is an extraordinary situation."
"The way that the Russians have used the media in this is invidious and outrageous, disgraceful," he said.
"The fiction that is being created to justify this invasion is completely different from the country [Ukraine] that I saw ... Don't listen to the rubbish that is being put out on Russian media," Torlot said.
The majority of Uzbek residents watch and analyse the world through the Russian press because Russian is the country's second language, according to Anora Sodikova, an Uzbek journalist.
These viewers often believe that Russian channels, especially Channel One and Russia 24, are free press, she said.
"They succumb to the TV propaganda and believe that if we don't take Russia's side, NATO will come to Kazakhstan and Uzbekistan, and America will invade us," she told Caravanserai. "Even adults say that. I was surprised to hear that from people in my family and elderly neighbours."
Russian toxicity
Toxic Russian propaganda reaches all of Central Asia and recently caused the offended Kazakh government to consider barring a pro-Kremlin Russian TV presenter from visiting Kazakhstan.
A statement distributed by Kazakhstan's Foreign Ministry late Wednesday (April 27) said comments made by Tigran Keosayan, husband of RT editor-in-chief Margarita Simonyan, "poison the atmosphere of good neighbourly relations" between the two countries.
"I believe he will be included in the list of persons undesirable for entry into Kazakhstan," the statement quoted Foreign Ministry spokesman Aibek Smadiyarov as saying.
"Kazakhs, brothers. What is with the ingratitude?" asked Keosayan in a video posted last Sunday on his YouTube channel, regarding news that Kazakhstan had ruled out holding an annual military parade on May 9, known as Victory Day in the former Soviet Union.
"If you think you can continue to be such sly asses and there won't be any consequences, you are mistaken," Keosayan said.
'Zombies of the Kremlin'
Russian "zombie propaganda" is a concentration of lies, hate, prejudice and outright Nazism, said Yuliy Yusupov, a Tashkent-based economist.
"And who's 'competing' with them? The impotent Uzbek TV. The developing situation is simply a nightmare, and it's a genuine -- and the main -- threat to the country's national security," he wrote on Telegram April 18.
"For several decades, the most powerful propaganda machine in the history of humanity has been brainwashing our citizens, making them zombies of the Kremlin."
"On top of that, among these brainwashed people are a significant -- if not overwhelming -- portion of the country's officials," he said. "But the authorities can only block alternative news sources and throw their hands up."
"We won't have a future in such a harmful information environment that eats everything alive," Yusupov said.
Uzbekistan's media space is now in an interesting predicament with the war between Russia and Ukraine, said Kamoliddin Rabbimov, a political analyst.
"It's hard to stay neutral. Therefore, domestic and foreign censorship encourages shutting out the topic," he said.
"But when a major war is raging in neighbouring countries, the media and social networks cannot muster the strength and capabilities to focus on a different topic," Rabbimov said. "Other topics aren't interesting or pertinent. As a result, there's an internal spiritual and political contortion."
One of Uzbekistan's largest political problems is the lack of an independent and reliable media space capable of reaching the overwhelming majority of the population and protecting it from foreign-based propaganda attacks, he said.
"If the Russian media create an aggressive flow of information against the Uzbek state and government, and in so doing try to destabilise our country, Tashkent won't be able to do anything."
"That's a big problem. It's a serious factor that limits Uzbekistan's political and geopolitical independence," Rabbimov said.
'Nazi propaganda'
Russian media are part of Vladimir Putin's regime and broadcast his Nazi ideology to the entire post-Soviet audience, said Alisher Ilkhamov, director of the Central Asia Due Diligence think-tank in London.
"It is true that Uzbekistan still depends on Russia economically, and this limits the kinds of actions it can take with regard to its former 'older brother'," he said.
"But in not taking steps to restrict the Russian television channels in their current form, the Uzbek authorities are becoming accomplices in disseminating Nazi propaganda and allowing it to poison the minds of the Uzbek people."
This is not the first time that there have been calls to shut down Russian propaganda in Uzbekistan.
The Ukrainian embassy in Tashkent previously asked the Uzbek government to do so, through a note sent on March 1 to the Uzbek Foreign Ministry.
The Russian media engage in activities aiming to "incite national hatred toward the Ukrainian people", the embassy said, according to Gazeta.uz.
Ukraine has encountered aggression the likes of which Europe has not seen since World War II, Ukraine's ambassador to Uzbekistan Mykola Doroshenko told Radio Free Europe/Radio Liberty's Uzbek service in March.
"We don't want just Ukraine or the European countries to know about this. We want people in Uzbekistan to know this information too," he said. "But regrettably, the Russian television channels are showing a different war or, most likely, no war at all."
For her part, Sodikova, the journalist, expressed hope for solving the problem with the help of language.
"To do that, the second most common language [in Uzbekistan] needs to be not only Russian but also English," she said. "Then the populace will better watch not just Russian TV shows but also materials in other languages, broadcasts by foreign media about what is going on in the world."
"Maybe this will slightly change how Uzbeks view events happening in other countries," Sodikova said.