TASHKENT -- Uzbekistan should build closer military ties with the West, including the United States, following Russia's invasion of Ukraine, say Uzbek observers.
"The current situation in Ukraine shows that Uzbekistan should not rely on Russia, in view of its unjust, imperial and aggressive policy, which it cannot abandon," said Nigara Khidoyatova, an Uzbek analyst living in the United States.
"In this case, we need to focus on help from developed Western countries, mainly the United States," Khidoyatova said.
As long as Vladimir Putin is in power in Russia, Uzbekistan should co-operate with the United States in all areas, according to Ulugbek Khaydarov, an journalist who lives in Canada.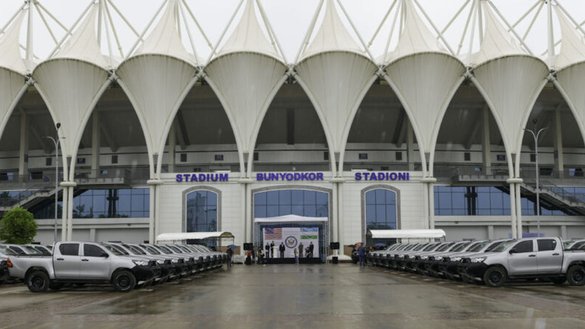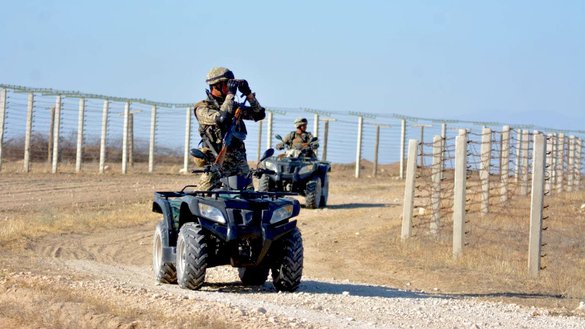 "It is true that the Kremlin is irritated by the closeness of Tashkent and Washington. But Uzbekistan is not a member of the CSTO [Collective Security Treaty Organisation], which makes it possible to have close ties with the United States and with NATO members," he said.
Uzbekistan quit the CSTO in 2012 and has observer status in the Russia-dominated Eurasian Economic Union (EEU or EAEU).
Tashkent has made statements distancing themselves from Russia's invasion since its start in February.
Uzbekistan is committed to finding a peaceful solution to the situation and resolving the conflict through diplomacy, then-Foreign Minister Abdulaziz Kamilov told the Uzbek senate March 17.
Above all, hostilities and violence must cease immediately, he added.
"We have not recognised the Luhansk and Donetsk people's republics," he said, according to Kun.uz, in referring to two separatist enclaves in eastern Ukraine (LPR and DPR) that Russian President Vladimir Putin recognised as independent days before launching the full-scale invasion of the country.
'Integral partners'
The United States last month donated 50 Toyota vehicles to Uzbekistan's Border Troops, part of the country's State Security Service (SGB).
US Ambassador to Uzbekistan Daniel Rosenblum handed over the Hilux pickups and Fortuner sport utility vehicles -- valued at $2.25 million -- during a ceremony on April 20, the US embassy in Uzbekistan said in a statement.
The vehicles were donated through the US State Department's Nonproliferation and Disarmament Fund, it added.
"Since 2001, when the United States and Uzbekistan first signed the Defence Relations and Prevention of WMD [Weapons of Mass Destruction] Proliferation Agreement, our two countries have been integral partners in preventing the spread of dangerous nuclear, biological, chemical and radiological materials, as well as strengthening the related border security," Rosenblum said at the ceremony.
On January 27, the Pentagon revealed a contract for US defence contractor AeroVironment to supply Uzbekistan with Puma 3 AE drones, Shepard Media reported February 1.
The $8.54 million contract is set to be complete by November.
While no official numbers were given, a given unit price of $225,000 for each drone would mean that Uzbekistan could receive up to 38 aircraft.
The Puma 3 AE is a reconnaissance unmanned aerial vehicle that can transmit high-definition images day or night. The drone has a flight time of about 2.5 hours and can cover a distance of 20–60km.
'Logical' co-operation
Such co-operation is natural and logical, said Farkhod Mirzabayev, a political scientist from Tashkent.
"The transfer of 50 specialised vehicles to Uzbek border guards really makes me happy as an independent political analyst who studies border security," he said.
"I think the military and technical co-operation should only grow," he added.
"If the United States and other Western countries really give Uzbekistan access to their military technologies, even on a paid basis, this will only strengthen our country's defensive capabilities as well as stability in the region," Mirzabayev said.
Ukraine's armed forces are demonstrating the superiority and power of US weapons every day, he noted, referring to weapons supplied to Ukraine amid Russia's invasion.