CAIRO -- With their recent actions in Syria, Russian forces are trying to send a message to the Syrian people and international community that Moscow is still the dominant force in the southern part of the country, local activists said.
Their most recent display comes as Iran-aligned militias attempt to penetrate Russian-dominated areas via recruitment campaigns and forge deals with local drug traffickers to carry out money-generating smuggling operations, they said.
The Daraa region has its own particular character as it borders both Jordan and Israel, Syrian lawyer Bashir al-Bassam told Al-Mashareq.
"Regional and international understandings have been reached over the past years under which Russia pledged to control those areas and prevent the advance of Islamic Revolutionary Guard Corps (IRGC) allied militias," he said.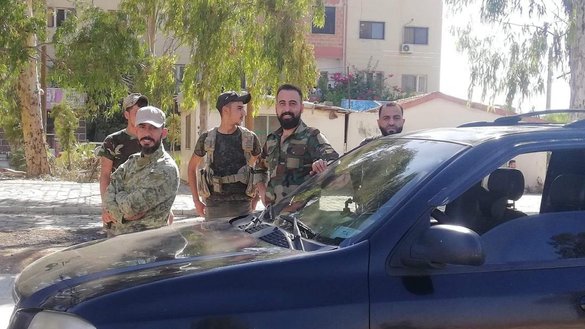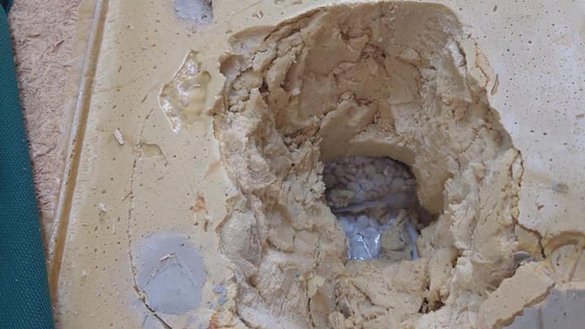 Russia brokered reconciliation deals between local opposition factions and the Syrian regime, which included military service exemptions for former opposition fighters to ensure the Syrian regime does not pursue or prosecute them.
It also established several pro-regime factions, and deployed them across the area, al-Bassam said.
"But when Russia became distracted by the Ukraine war, IRGC-allied factions tried to expand in the south, especially along the Jordan border," he said.
"Several high-level interceptions have been made by the Jordanians," he said. "This has prompted Russia to run patrols in which senior Russian and Syrian army officers took part."
"The goal was to send a message of reassurance that Russia, rather than Iran, is still controlling the area," he said, noting however that "the situation on the ground is completely different".
'Unusual' Russian activity
An "unusual" Russian patrol of more than 10 military vehicles -- with Russian and Syrian officers led by Daraa military security branch chief Luay al-Ali -- recently toured the Jordan border area, said Daraa-based activist Jumaa al-Masalmeh.
The patrol stopped at several points, including at Abdeen, al-Qusayr, Koayiah and Maarayah villages, where officers talked to locals and distributed some food assistance, he told Al-Mashareq.
The patrol also stopped in Busra al-Sham, he added, noting that the IRGC-backed militias disappeared from sight during the Russian patrol tour.
Iran-allied militias, especially Hizbullah and the Syrian regime's 4th Division, led by Bashar al-Assad's brother, Maher, "have opened the door of recruitment for locals in a noticeable way", al-Masalmeh said.
"This has led to high tensions in the area, but the 8th Brigade of the Russia-backed 5th Corps is trying to contain that," he said.
"The security situation is very bad, as many assassinations have been carried out by the two sides in Daraa and areas around it," he said, in addition to regular armed clashes in which a number of lives have been lost.
Drug-dealing hotbed
IRGC-allied militias recently boosted their presence in Houran and Daraa, especially in hills of northern and northwestern Daraa, Azraa and areas controlled by the 9th Division, said Sweida-based activist Nizar Bou Ali.
"The pace of Iranian deployments recently has been stepped up, in the wake of air strikes that target Iranian forces and allied militias," he said.
In addition to their recruitment campaigns, Iran-allied militias are entering into deals with drug traffickers, dealers and distributors, he said.
They also have built more than one plant for the production of narcotic pills, which they smuggle across the Jordan border, Bou Ali said.
"The local population opposes these activities which have led to tensions as tribal chiefs and dignitaries refuse to see their areas turned into a source of those drugs for any destination," he said.