TASHKENT -- The "Islamic State" (IS) and other extremist groups are ramping up their recruitment and propaganda efforts in the post-Soviet Central Asian republics, analysts warn.
IS has been attempting to broaden its appeal to citizens of Central Asia in recent months by creating content in the regional languages, including Uzbek, Tajik and Kyrgyz.
For the Uzbek audience specifically, IS created a "Voice of Khorasan" group that spreads extremist content on Telegram and other platforms.
Other groups are following suit.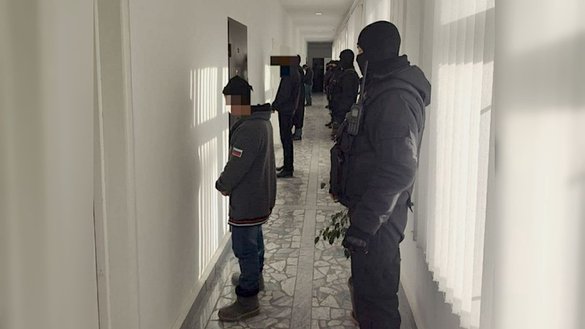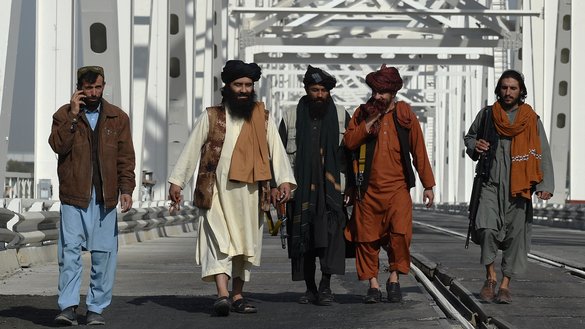 Uzbekistan's State Security Service (SGB) on May 19 announced the arrest of a 23-year-old resident of Namangan accused of starting a Telegram channel to promote extremist e-books, photos, and audio and video to his followers.
The content on his channel included banned speeches and sermons in Uzbek by leaders of international terrorist organisations based in Syria urging ethnic Uzbeks to become IS militants in Afghanistan, said the SGB.
Extremist leaders Abu Saloh (an ethnic Uzbek from Kyrgyzstan), Abdulloh Zufar and Sodik Samarkandii (both from Uzbekistan) appear in the sermons, according to the SGB.
Abu Saloh, the best known of the three, lectures in Uzbek on a YouTube channel called "Lessons of the Teacher Abu Saloh".
Samarkandii also appears on YouTube on Tavhid TV and Yaumma.
These radical "imams" are laying the groundwork to recruit Uzbeks into Syria and Afghanistan's terrorist organisations, according to Viktor Mikhailov, director of the Tashkent-based Centre for the Study of Regional Threats.
"IS members are also taking advantage of radicalisation for recruitment into their own ranks," Mikhailov said, adding that the terrorist group wants to extend its influence in the five Central Asian countries.
Since last August, "IS has gained strength", he said. "So what has happened is that the number of militants has increased. They include those who were redeployed from Iraq and Syria to northern Afghanistan."
Countering extremism together
IS, like any other military and political organisation, is trying to promote its own ideology through various means and methods, said Shokir Khakimov, a Tajik political analyst.
Otherwise, it will not receive funding from certain countries or trans-border religious and military-political groups, he said.
"Therefore, IS is consistently trying to shape public opinion in the areas of its strategic interests," he said. "The only way to combat this propaganda is to improve the quality of life and standard of living in ... the region's countries."
"It is essential to promote genuine economic reforms and sociopolitical transformations," he said.
The governments of the region need to refrain from cheap populism and achieve social consensus so that they can revitalise true mechanisms to counter potential challenges and threats, including IS, he added.
Analysts have been particularly concerned about Afghanistan, which borders Central Asia and where IS's Khorasan branch (IS-K) is active.
IS-K in April and May claimed it had shelled Uzbekistan and Tajikistan, respectively, from Afghan soil.
It is essential to continue providing targeted humanitarian aid to the Afghan population with the aim of surmounting the socioeconomic crisis in the country, said Ravshan Nazarov, a historian in Tashkent.
At the same time, military and tactical efforts should not be relaxed, he said.
"First and foremost, the armed forces, especially the border troops, air defence, paratroopers and special forces, and the intelligence agencies of the countries that border Afghanistan need to be in a state of complete combat readiness so they can fend off an outside threat at any time," Nazarov said.
The intensification of extremist groups' activities in Afghanistan could be related to a battle for resources -- including human resources -- especially while the attention of the international community is focused on events in Ukraine and Russia, according to Adil Turdukulov, a journalist and analyst from Kyrgyzstan.
"Our governments need to fight extremists, not the political opposition. That also applies to the intelligence agencies, which need to keep their focus on them," he said.
To counter threats, all the Central Asian countries need to co-ordinate their efforts, said Turdukulov.
Breaking up underground cells
Other recent arrests in Uzbekistan suggest that extremists are ramping up their activities.
Uzbek law enforcement on April 23 arrested a 24-year-old Uzbek man who intended to travel to Syria via Russia and Turkey, the SGB announced on its Telegram channel.
The suspect had been a migrant worker in Russia, where terrorist organisations recruited him through social networks. When he returned to Uzbekistan, he used his own social network accounts to spread militant ideas.
In mid-April, authorities arrested several youths in Syr Darya (Sirdaryo) who allegedly were preparing to join militants in Syria.
"The detainees were taking the militants' online courses, and for a long time two of them had been under the influence of radical ideas and were preparing to go to Syria," NOVA24.uz reported April 17, quoting the provincial police press office.
Meanwhile, in late February, authorities detained eight accused members of the banned Hizb ut-Tahrir accused of disseminating radical religious ideas on social networks in Samarkand province, according to Uza.uz.