DUSHANBE -- US Central Command (CENTCOM)'s new commander conferred on security with leaders in Tajikistan, Uzbekistan and Kazakhstan this month.
Gen. Michael "Erik" Kurilla on Wednesday (June 15) in Dushanbe met with Tajik President Emomali Rahmon to discuss US-Tajik security matters, according to a statement on Rahmon's official site.
The US and Tajik delegations considered the possible expansion of US-Tajik ties, especially in military and security matters.
They also discussed the regional and global situations, the fight against terrorism, drug trafficking and other trans-national crime.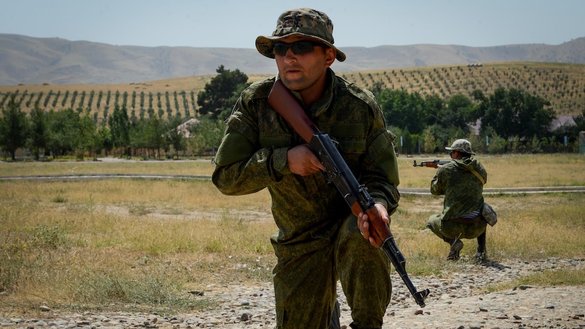 The statement disclosed no other details of the talks.
Uzbekistan and Kazakhstan
The Tajik talks came after Kurilla completed discussions in two other post-Soviet states, Uzbekistan and Kazakhstan.
Kurilla last Tuesday met in Tashkent with Uzbek President Shavkat Mirziyoyev and high-ranking Uzbek military officials.
"These were important, high-level discussions regarding the major topics of concern for both militaries," Kurilla said in a statement posted by the US embassy in Tashkent.
Those topics included "lessons learned from our combat experience earned over a 20-year period"; the threat of violent ideology; the "ticking time bomb" of the al-Hol camp for "Islamic State" (IS) detainees in Syria; and ways to strengthen co-operation of US and Uzbek special forces, he said.
Kurilla also held security talks in Nur-Sultan on June 11 with Kazakh Defence Minister Ruslan Zhaksylykov, according to a CENTCOM statement.
They "discussed mutual security concerns and opportunities to expand defense co-operation in the Central Asian region", CENTCOM said.