NEW YORK -- Russian Nobel laureate Dmitry Muratov, editor-in-chief of the independent newspaper Novaya Gazeta, on Monday (June 21) auctioned off his Nobel Peace Prize gold medal to benefit displaced Ukrainian children.
The medal, which fetched $103.5 million, was sold to an unidentified phone bidder at the auction in New York, as bidders applauded and encouraged each another on to increase the total.
The proceeds of Monday's sale far exceed the previous record of $4.76 million for the sale of a Nobel medal in 2014.
When the final bid came in, at tens of millions of dollars more than the previous offer, many in the room expressed shock, including Muratov himself, who was attending the event and recording video of the bidding screen.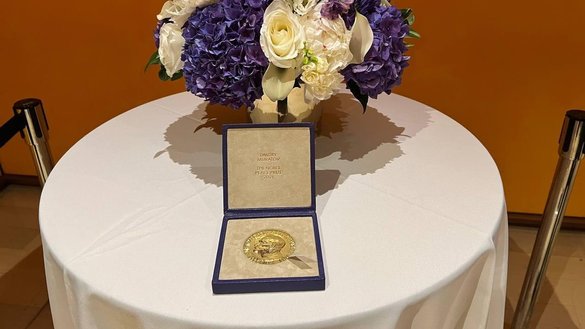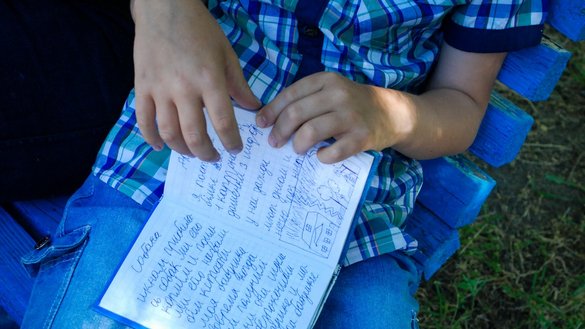 Muratov won the Nobel Peace Prize in 2021 alongside journalist Maria Ressa of the Philippines, with the committee honoring the pair "for their efforts to safeguard freedom of expression".
He was among a group of journalists who founded Novaya Gazeta in 1993 after the fall of the Soviet Union.
This year, it became the only major newspaper left voicing criticism of President Vladimir Putin and his tactics inside and outside Russia.
On March 28, Novaya Gazeta suspended publication in Russia, after Moscow adopted legislation providing for tough jail terms against anyone criticising the Kremlin's military campaign.
The newspaper said it was suspending publication until the end of Moscow's military action in Ukraine.
In April, Muratov was assaulted on a train when a person threw oil-based paint mixed with acetone on him.
All proceeds from the sale of Muratov's medal will go to UNICEF [United Nations Children's Fund]'s Humanitarian Response for Ukrainian Children Displaced by War.
'Enormous threat to children'
According to UNICEF, the war in Ukraine poses an enormous threat to the country's 7.5 million children.
"In areas seeing some of the most intense fighting, residential neighbourhoods, as well as health facilities and water and electricity systems are being damaged or destroyed, placing children at extreme risk," the UN agency said.
By the middle of June, more than seven million people had been internally displaced, it said, while more than five million refugees had been recorded across Europe.
"Meanwhile, children are still being forced to protect themselves in underground shelters and subway stations, where conditions are dire," UNICEF added.
Hundreds of schools reportedly have been hit by "heavy artillery, airstrikes and other explosive weapons in populated areas, while others are being used as information centres, shelters, supply hubs, or for military purposes", it said.
The horrors of the Ukraine conflict are captured in the words and drawings of an 8-year-old boy, Yegor Kravtsov, who kept a secret diary in Mariupol as Ukrainian forces fought an increasingly desperate defence against Russian troops.
Spending weeks in a basement with his family, Yegor filled the pages of a small blue book, before escaping the now Russian-held city with his mother and sister to Zaporizhzhia -- 100km across the frontline.
A missile strike had caused the ceiling of their home to fall in on them.
"I have a wound on my back; the skin is ripped off. My sister's head is broken; my mum tore her hand muscles and has a hole in the leg," Yegor's diary reads.
Images of destruction are scrawled in his diary with a blue pen. There are armed men, tanks, a helicopter and exploding buildings. In one drawing, the ceiling of his house is shown collapsing following the missile strike on their home.
"The noise scared me," reads one entry. In another, he describes how the family bandaged each other and went looking for water.
"I want to leave so badly," he wrote.
'We must stay in our jobs'
Since 2000, six of Novaya Gazeta's journalists and collaborators have been killed in connection with their work, including investigative reporter Anna Politkovskaya.
Muratov dedicated his Nobel prize to their memory.
On Monday, he hailed the persistence of journalists as an important check on governments, and one way that war can be prevented.
"So no matter how many times each one of us wants to turn in our notice and quit, we must stay in our jobs," he said.
Speaking in a video released by Heritage Auctions in connection with the sale, the journalist said winning the Nobel "gives you an opportunity to be heard".
"The most important message today is for people to understand that there's a war going on and we need to help people who are suffering the most," he said.