ALMATY -- Kazakhstan is showing signs that it intends to do everything in its power to attract Western and European companies no longer doing business in Russia.
Reasons for leaving Russia include disgust with the Russian invasion of Ukraine and the unwelcome burden of Western sanctions resulting from the invasion, which began February 24.
Half of almost 1,400 major foreign companies have suspended their activities in Russia or completely withdrawn from the Russian market (since the war began), President Kassym-Jomart Tokayev said during an expanded cabinet meeting July 14.
"We are witnessing a global struggle for investment capital," he said. "The government should create favourable conditions for these foreign companies to relocate to Kazakhstan. That will give us good opportunities to ramp up production of intermediate and final goods."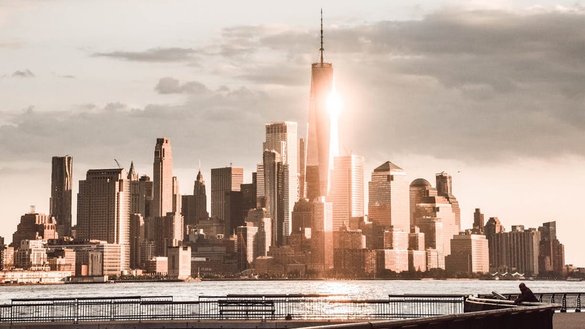 Previously, the exodus of business from apartheid-era South Africa was considered historically unprecedented: 200 companies in five years, noted Yale Business School professor Jeffrey Sonnenfeld in May, according to Weforum.org.
Russia quintupled that record in three months, he said.
Sonnenfeld leads a team of researchers who have been tracking the companies that have reduced or halted operations in Russia since the beginning of the war. As of Friday (July 22), it had listed more than 1,000.
"They [departing firms] will regret it, not because we threaten someone ... but because Russia is a country with great potential," Russian President Vladimir Putin said in June, according to Interfax.
But extensive interviews with company representatives and analysis of their annual reports proved that for most consumer brands that cut back or stopped operations in Russia, the Russian market accounted for only 10% or less of revenues -- for many of them, much less, BBC's Russian service reported in June.
Such statistics attest to Russia's minor status in the global economy.
Its economy, the world's 11th largest in 2020, might be 15th by the end of 2022, former Goldman Sachs economist Jim O'Neill estimated in March, according to Reuters.
Kazakhstan's hand
Kazakhstan has already created rather comfortable conditions for foreign companies, said financier Murat Kastayev of Almaty.
Over the past year, the number of them in Kazakhstan increased by 18.5% to 28,100, LS Analytics, a business news site based in Almaty, reported in July.
The companies come from Germany, Turkey, China, the Netherlands, Uzbekistan, Kyrgyzstan, Russia, Armenia and Azerbaijan, among others.
"Some of our domestic businesses even believe that conditions are much more attractive for foreign companies than for domestic ones," said Kastayev.
Russia, on the other hand, cannot prevent foreign companies from leaving.
The exodus will not reverse for a long time without a change of power in Russia and Putin's departure, Kastayev said. Accordingly, he said, foreign companies are better off shifting to Kazakhstan, from which they will find it easier to return to Russia in the future, than withdrawing entirely from Eurasia.
"Foreign companies will be registered in Kazakhstan, create jobs, pay taxes to the Kazakh budget, and buy services and goods from Kazakh companies, food, transport, housing, clothing, etc," he said.
"The economic effect will be cumulative, and if Russian and international companies like doing business in Kazakhstan, they may stay here even after the sanctions against Russia are lifted," he said. "If the sanctions are not lifted, and they won't be lifted for a long time, then the prospects for doing business in Kazakhstan are much better than in Russia."
The relocation of international and global information technology (IT) companies is the most interesting and attractive business prospect for Kazakhstan, said Kastayev.
"IT companies create highly skilled jobs because they cannot do without local employees," he said. "Hiring local professionals is much cheaper than paying to relocate every employee from Russia. And that means Kazakh employees will gain access to competencies and best practices."
A second area is manufacturing, especially of food products, because more than half of Kazakhstan's food imports come from Russia at present.
A third is heavy engineering, in particular the production of machine tools, measuring devices and medical equipment.
Opportunities to invest
The investment-inducing measures that Tokayev spoke about include tax breaks, according to Madiyar Kenzhebulat, a Nur-Sultan resident and chief researcher at the Centre for Macroeconomic Research and Forecasting.
"For example, exempting Western companies from tax payments for some years if they launch projects in sectors of Kazakhstan that are currently undeveloped," he said.
"One such area is mechanical engineering, particularly building machine tools. For investors, cheap electricity -- the largest component of production costs -- is also a plus for relocating to Kazakhstan," Kenzhebulat said.
Tokayev is between a rock and a hard place right now, said Ualikhan Kaisarov, an economist and former senator from Karaganda province.
"Regardless of whether Tokayev is president of Kazakhstan and whether Putin is president of Russia, both states are fated to co-operate," he said.
On the one hand, they share a border more than 7,500km long, and the two economies have strong ties.
On the other hand, nationalistic and patriotic forces are gaining traction in Kazakhstan, and inside the country powerful anti-Russian sentiments that Russia itself provoked are brewing, he said.
Meanwhile, the West and the European Union are carefully watching to make sure Kazakhstan does not help Russia violate the sanctions they imposed on it, added Kaisarov.
"Relocating to Kazakhstan is an opportunity for foreign companies to exit not far from Russia," he said. "This benefits our country, so we don't even have to offer tax breaks. They will want to stay in Eurasia anyway. Above all, they are interested in Kazakhstan's oil and gas sector. They don't even have to move the equipment far."