ALMATY -- Kazakh authorities are taking a zero-tolerance policy against rhetoric threatening the territorial integrity of Kazakhstan amid the Russian invasion of Ukraine.
In one recent incident, a court in North Kazakhstan province convicted and sentenced a married couple who called for Moscow to annex part of Kazakhstan, Informburo.kz reported August 3.
The couple last December promoted the annexation of Kazakhstan's northern territories by Russia on Chatroulette, according to the Petropavlovsk City Court.
Russian politicians and propaganda in the past have claimed the region as historically Russian, and have made baseless accusations claiming that Russian-speaking residents there are being oppressed.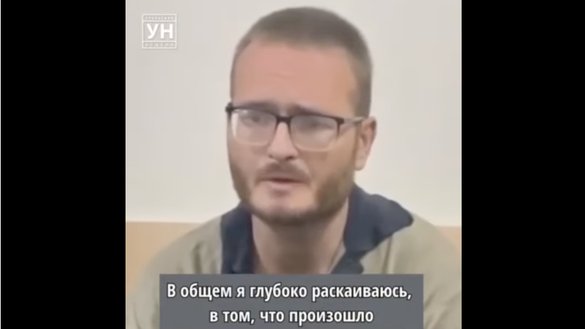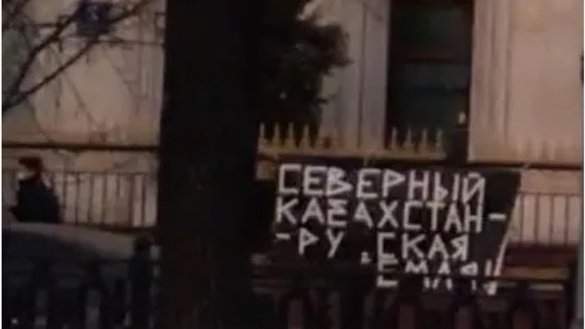 The pair "made socially dangerous statements that entail political and social risks in terms of maintaining the unitary nature of the Republic of Kazakhstan," said the court's press office.
Under the Kazakh criminal code, it is a crime to use telecommunication networks to spread propaganda violating the "unitary nature and integrity" of Kazakhstan and the "inviolability and inalienability" of its territory.
Prosecutors used a video recording showing the couple's unlawful statements as evidence of their guilt.
Such statements "belong to the category of extremist crimes", which are punishable by five to 10 years in prison, said the judge, who sentenced each defendant to five years at a medium-security prison.
Sowing conflict
Such cases have been on the rise in Kazakhstan.
In May, police in West Kazakhstan province opened a criminal case against Maxim Yakovchenko, a local resident who made a provocative post on the Russian social network VKontakte (VK).
"Uralsk, Petropavlovsk, Pavlodar, etc. should be given back to Russia," Yakovchenko wrote February 12, referring to cities in the west and north of Kazakhstan.
"Because here everything is just being destroyed. Foreigners are in power. Foreigners are making everything filthy. The monkeys are used to roaming around, crapping on everything," he added, in an apparent reference to ethnic Kazakhs.
The police launched a pre-trial investigation of Yakovchenko. The criminal code covers the incitement of ethnic hatred and prescribes a maximum penalty of up to seven years in prison for it.
It was unclear if they ultimately charged him.
The West Kazakhstan police urged citizens to resist such incitements.
"Such propaganda has one single purpose -- to sow confusion in our society and create reasons for conflict," said a police statement on May 3.
The following day, Yakovchenko apologised for his offensive remarks in a video circulated on social media.
"In general, I am deeply sorry for what happened," he said.
Meanwhile, in March, police also opened a criminal case against Almaty radio host Lyubov Panova for inciting ethnic hatred.
Panova allegedly spoke out in support of Russia's aggression against Ukraine on social networks, and in comments to critics threatened to "call Uncle Vova for help", in reference to Russian President Vladimir Putin.
She was immediately fired from the radio station.
Rhetoric fuelled by Russian officials
Russian propaganda and incendiary remarks by Russian officials are inciting such rhetoric, say analysts.
Deputy Chairman of the Russian Security Council and former Russian president Dmitry Medvedev made a post on VK in which he questioned the sovereignty of Georgia and Kazakhstan and threatened to annex their territories.
The post called Kazakhstan an "artificial state" and accused the Central Asian country of committing "genocide" against its Russian population.
The post -- shared with Medvedev's 2.2 million followers -- was taken down shortly after publication overnight on August 1.
An aide to Medvedev, Oleg Osipov, claimed the vitriol and chauvinism in the VK post did not come from his boss, and that his account had been hacked.
The claim immediately drew incredulity.
No "hack" actually occurred, said General SVR, a Telegram channel said to be run by former and current employees of Russia's security agencies, on August 2.
Russian propaganda is one of the main reasons for separatist rhetoric in Kazakhstan, according to Lukpan Akhmedyarov, an Uralsk journalist.
Akhmedyarov regularly receives screenshots of "separatist" rhetoric and other provocative statements made by Kazakhs that he documents and shares on social networks and with local police.
"Propaganda flows not only from news stories and political talk shows but also from seemingly mundane TV programmes, such as sports programmes, and all of them propagate ideas of the greatness of the Russian nation," he said.
All Russian TV channels should be banned in Kazakhstan, Akhmedyarov said.
Kazakh society should look at Ukraine's unity in the face of the Russian invasion for inspiration, he said.
"We must not be divided but rather a single nation that together discusses and solves pressing problems and builds our country's future."
Propaganda now plays a decisive role in the Russian public's opinions, said Vyacheslav Polovinko, an Uralsk native and correspondent for Novaya Gazeta, an independent Russian newspaper that was forced to shut down a month after the Russian invasion of Ukraine.
"Many Russians blindly believe what they see on TV, because the TV is like a family member for them and therefore is their primary source of information," he said.
"My grandmother trusts the TV more than she trusts my aunt who lives in Kyiv and tells us about Russian bombings."
Russian propaganda works effectively because it takes advantage of strong emotions, according to Polovinko.
"Propagandists use associations of aggression, ridicule and mockery of those who are not with the Russians, and people get pulled into this game," he said.