KYIV, Ukraine -- Russian troops are fleeing in panic after Ukrainian forces launched an unexpected offensive in the northern province of Kharkiv.
The Ukrainian military Monday (September 12) said it had recaptured more than 20 settlements in the past 24 hours amid a large counter-offensive.
"In the past 24 hours, Ukrainian armed forces drove the enemy away from more than 20 settlements" and are regaining "full control over them", the Ukrainian army said in its daily briefing.
"In their retreat, Russian troops are hastily abandoning their positions and fleeing," the army statement added.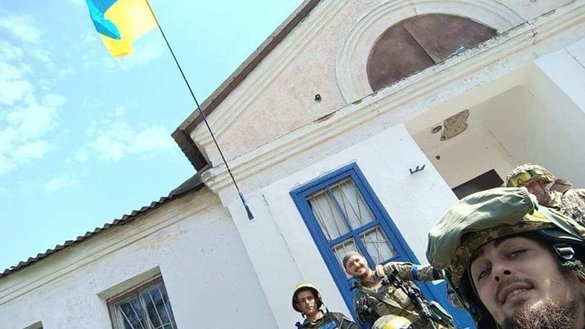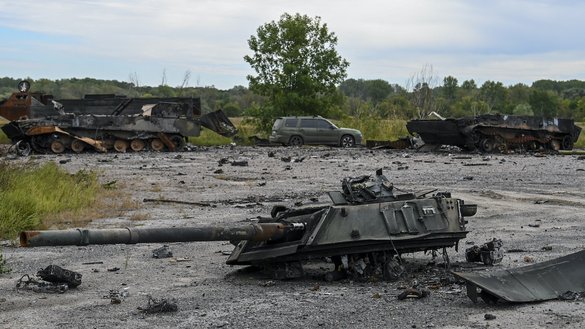 Throughout the weekend, Ukraine also claimed sweeping successes against Russia in the south and the east, including in Izyum, Kupiansk and Balakliya.
Ukraine took back more territory in the past five days "than Russian forces have captured in all their operations since April", the Institute for the Study of War said Sunday, according to the Washington Post.
The Ukrainian counter-offensive this month reaped startling territorial gains after months of little progress by either side.
"Since the beginning of September, more than 3,000 square kilometres have been returned to Ukrainian control," Ukrainian Gen. Valeriy Zaluzhny said in a statement on social media Sunday.
Panicking Russian troops dropped their weapons and fled. In Zaliznychne, Kharkiv province, "the Russians fled any way they could on Friday, on stolen bicycles, disguised as locals", the Washington Post reported Sunday.
"They just dropped rifles on the ground," Zaliznychne resident Olena Matvienko told the Post.
Russia, unable to stand up to its foe on the battlefield, resorted to destroying Ukrainian power plants.
On Sunday night, regions in eastern Ukraine saw widespread electricity blackouts after strikes described by Foreign Ministry spokesman Oleg Nikolenko as an "act of desperation following Russia's immense losses and retreat in eastern Ukraine".
There was "a total blackout in the Kharkiv and Donetsk regions, a partial one in the Zaporizhzhia, Dnipropetrovsk and Sumy regions", Ukrainian President Volodymyr Zelenskyy said in his daily address on Sunday.
Power was quickly restored in most places.
Fury in Russia
Ominously for Russian President Vladimir Putin, who started this war of choice, pro-war "hawks" in his country reacted with fury to the humiliating images and videos out of Ukraine.
The war's cheerleaders denounced Putin for presiding over the opening of a Ferris wheel in Saturday even as Russian troops ran for their lives in Ukraine.
"You're throwing a billion-ruble party," one Russian blogger posted Saturday, according to the New York Times. "What is wrong with you?"
If the Russian military continues to soft-pedal its defeats in Ukraine, Russians will "cease to trust the Ministry of Defence and soon the government as a whole", warned Yuri Podolyaka, another pro-war blogger, on Telegram Friday, according to the Times.