TASHKENT -- In the wake of increased Russian war propaganda, the Directorate of Muslims of Uzbekistan issued a fatwa declaring that fighting in Ukraine is haram.
"A Muslim is not allowed to participate in any hostilities other than the defence of his homeland," according to the fatwa published Saturday (September 24). "To do otherwise is haram."
Russia's invasion of Ukraine in no way qualifies for circumstances allowed under Islamic law, noted the directorate.
"We urge our compatriots not to succumb to various [forms of] false propaganda and stay far away from conflicts," it said.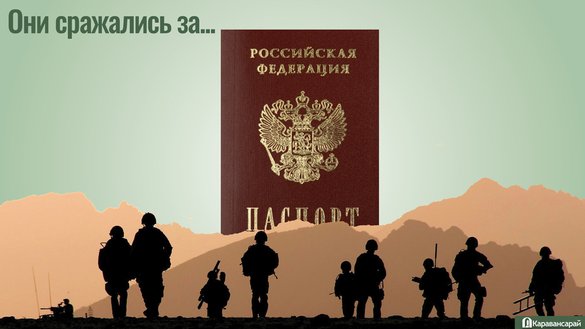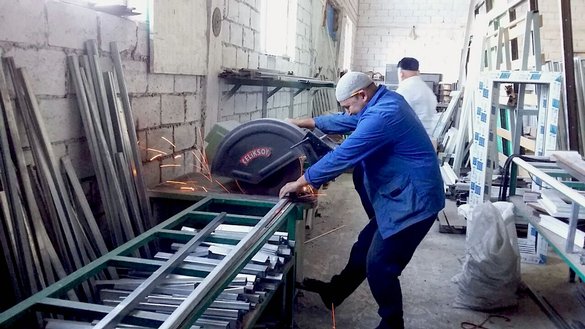 "The struggle, conflicts and games aimed at repartitioning the world have intensified," it added. "Tyranny and despotism, terror and incitement, immorality and spiritual crises are now more dangerous than ever. Accordingly, the modern Muslim more than ever must be vigilant and careful."
Recruiting Central Asian migrants
The fatwa comes as Russian authorities continue to lure or coerce Central Asian migrants into fighting in Ukraine.
Desperate to replenish its army, which better-trained, better-motivated and better-equipped Ukrainian soldiers have shredded, Moscow last week rapidly enacted incentives for Central Asians to enlist.
On Saturday, an amendment to the Russian citizenship law took effect. It enables foreign citizens who sign up as contract (professional) soldiers to receive citizenship after only year of service. Previously, citizenship required three years of service.
The change came only four days after the State Duma (lower chamber of parliament) passed the bill.
Russian authorities at the same time have been opening military recruitment offices at migration centres, where migrant workers typically register and apply for work permits, in hopes of persuading more of them to join the army.
Other methods have been more draconian.
The Russian State Duma last week approved amendments to the Criminal Code that envisage lengthy prison terms for Russian citizens -- including dual citizens -- who refuse to join the armed forces.
Moscow could strip naturalised citizens born in Central Asia of their Russian citizenship if they refuse calls to mobilise, Kirill Kabanov, a member of the Kremlin's human rights council, said on September 22.
"We are preparing proposals for new citizens of Russia who have had Russian citizenship for less than 10 years to do compulsory military service for a year, applicable to those originally from Central Asian countries: Kazakhstan, Kyrgyzstan, Tajikistan and Uzbekistan," he wrote on Telegram.
"Refusal to perform one's military obligation should result in the deprivation of Russian citizenship not only for someone liable for military service but also for members of his family," he added.
Kabanov's punitive proposal is still under discussion.
Criminal liability
In light of the new legislation, authorities of Central Asian countries have warned their citizens not to fight in Ukraine.
In Tajikistan, mercenary activity is punishable by 20 years in prison, in Kazakhstan from 5 to 9 years, and in Uzbekistan up to 10 years.
The publication of the fatwa is the latest effort by Uzbekistan to convince migrants not to fight. It comes after similar warnings from the Uzbek embassy in Moscow, the Agency for External Labour Migration and the General Prosecutor's Office.
All of them, including the fatwa, note criminal liability under the Uzbek Criminal Code's article on "Mercenary Service".
Uzbek authorities are trying to reach all segments of the migrant population, according to Tashkent political scientist Kamoliddin Rabbimov.
"One person understands the legal system very well. Someone else doesn't. Some people have considerably elevated religious consciousness," he said.
"The Uzbek authorities are trying many ways to influence the minds of migrant workers in Russia. And religious institutions are also trying to exert influence, pointing out that this is 'haram', or forbidden," Rabbimov said.
The recent fatwa should be effective because religious consciousness throughout the Muslim world, especially in Uzbekistan, is on the rise, he added.
Of the 35.6 million residents of Uzbekistan, more than 95% practice Islam, according to official statistics.
Any information that could prevent Uzbek migrants from participating in this war is important, said Botyrjon Shermukhamedov, a Moscow lawyer who assists migrant workers.
Civic organisations, individuals, bloggers and journalists should do everything in their power to let the public know that this is wrong, he said.
It is also far from certain that the promises they have received -- for example obtaining Russian citizenship -- will be fulfilled, he added.
"We all understand that a Muslim may not just go to some country and kill someone," Shermukhamedov said. "What's more, this is not a defensive war but just aggression against another country -- and that is criminal and improper here under not only religious laws but also secular laws."
'Fratricidal war'
The fatwa is very timely and must now be conveyed to the Islamic ummah of Uzbek migrant communities in Russian cities, said Bobokhon Khamdamov, a mullah from Qashqadaryo (Kashkadarya) province.
"Many of them are believing Muslims, and for each of them a fatwa is a theological and legal ruling," he said. "That's why Uzbek Muslims must not participate in a war if it is haram."
The fatwa should be published on social networks and websites so that more Uzbeks find out about it, he said.
"By participating in this fratricidal war, Uzbek Muslims will necessarily start killing and may die themselves," he said. "They should not become the victims of political gambits."
"The Almighty Allah has forbidden killing. According to the Koran, killing an innocent is one of the greatest sins against the Almighty," Khamdamov said.
"Think better of it, Muslims. You are there to feed your families, and you earn your bread honestly. Keep your honour and dignity," he added.
Akbar, a 40-year-old migrant from Uzbekistan who works in Moscow, was alarmed to hear rumours that migrant workers may also be summoned by draft officers.
"Although I am not a strongly believing Muslim, I believe that if the war in Ukraine is haram, then we should obey the fatwa," he said.
"I know that many Uzbeks are fighting in the Russian army in Ukraine," Akbar said. "Maybe this fatwa will reach them, and they will come to their senses and return home."