ALMATY -- The United States and Kazakhstan are actively looking at ways to expand exports of Kazakh oil to the global market while bypassing Russia, a move analysts say is key to reducing Astana's dependence on Moscow.
The two sides are studying the possibility of shipping oil through the Caspian Sea to Azerbaijan and Georgia and then farther on, US Assistant Secretary of State for South and Central Asian Affairs Donald Lu said September 14.
He made his remarks to the US House of Representatives Foreign Affairs Committee.
"So the smart money is on getting it out through the Caspian. We are actively involved in that discussion," Lu said.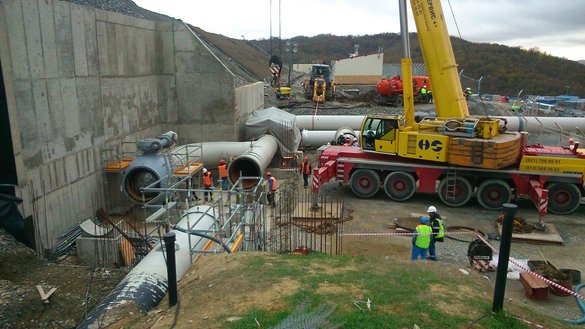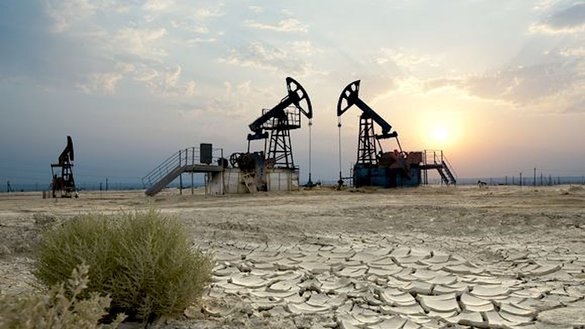 "ExxonMobil, Chevron, other American energy companies, are very actively involved in this discussion," he added.
According to Lu, the complication lies in the absence of pipelines across the Caspian.
"So for the short term, at least in the case of Kazakhstan, we're talking about barges and tankers to transport oil and there's a limited number of ships in the Caspian Sea," he said. "You can't create those overnight. You have to build them in the Caspian Sea."
"So a lot of the discussion now is where's the capacity [to trans-ship oil across the Caspian], who owns those ships, how quickly can they be employed and how quickly can the Kazakhs come up with agreements with the Azeris to ... get it on rail cars or in pipelines or on tanker trucks across two markets," Lu said.
However, "the real question is, politically, are these countries able to withstand Russian pressure to prevent export at routes that don't go through Russia", Lu said.
A partner for independence
Kazakhstan needs US help to figure out where and how much oil to deliver once it has escaped Russia's influence, said Marat Kairlenov of Almaty, an economist.
"To transport oil through the Caspian, you need either tankers or a pipeline that runs along the seabed," he said. "To me it's obvious that a pipeline is necessary. We have our own metal."
"If the United States has the technology and it helps find investors for this project, we could build a plant to produce pipes for the pipeline right here in Kazakhstan."
"When a power like the United States is on our side, investors have more confidence that the project can be trusted," Kairlenov said.
While a pipeline is under construction, Kazakh oil could be transported with tankers, he noted.
"We can no longer rule anything out because the world is changing fast and challenges are coming from places we don't expect," he said, referring to international sanctions on Russia and to Europe's ban on Russian oil.
"That is why we ... need to get transport operations through the Caspian up and running," Kairlenov said.
Cutting off leverage
When it comes to the logistics of transporting oil across Eurasia, Kazakhstan cannot escape dependence on Russia on its own, said Arman Beisembayev, an Almaty-based financial analyst.
"We don't have the experience because rebuilding an entire transport system, especially for oil, is first and foremost a matter of developing business processes and a whole infrastructure."
"We can't afford it on our own ... on top of that, Kazakhstan doesn't have the political clout for export agreements with other countries," Beisembayev said.
To break Kazakhstan's dependence on Russia, the United States "needs to help Kazakhstan develop a new economic structure separate from Moscow", he said.
"And since our main export is oil and gas, alternative export routes that bypass Russia are ... needed."
The Kazakh presidential office understands that it needs to detach from the Kremlin with the United States' help because Russia is a toxic neighbour, Beisembayev said.
Kazakhstan has already ascertained that the Kremlin will do anything to exert pressure.
"An example is the CPC [Caspian Pipeline Consortium], which 80% of the oil extracted in Kazakhstan passes through," he said.
The CPC pipeline, which runs from the Tengiz oil field in Atyrau province, Kazakhstan, to Novorossiysk, Russia, is the main method to deliver Kazakh oil to Europe.
Since unleashing the war in Ukraine, Russia has suspended the CPC's operations several times under different pretexts: in March it said there had been "critical" damage to mooring facilities, in July it claimed problems with accident response documents and in August it blamed equipment inspections.
"If the United States helps Kazakhstan transport oil, that will deprive Russia of important leverage it has over our country," Beisembayev said.
"Russia is physically incapable of attacking Kazakhstan," he added. "It has buried its entire army in Ukraine, and it won't attack Kazakhstan in the next 15 or 20 years."